Woman dies in cycling crash moments after taking smiling selfie
Husband calls for stricter bike helmet laws after wife dies in cycling accident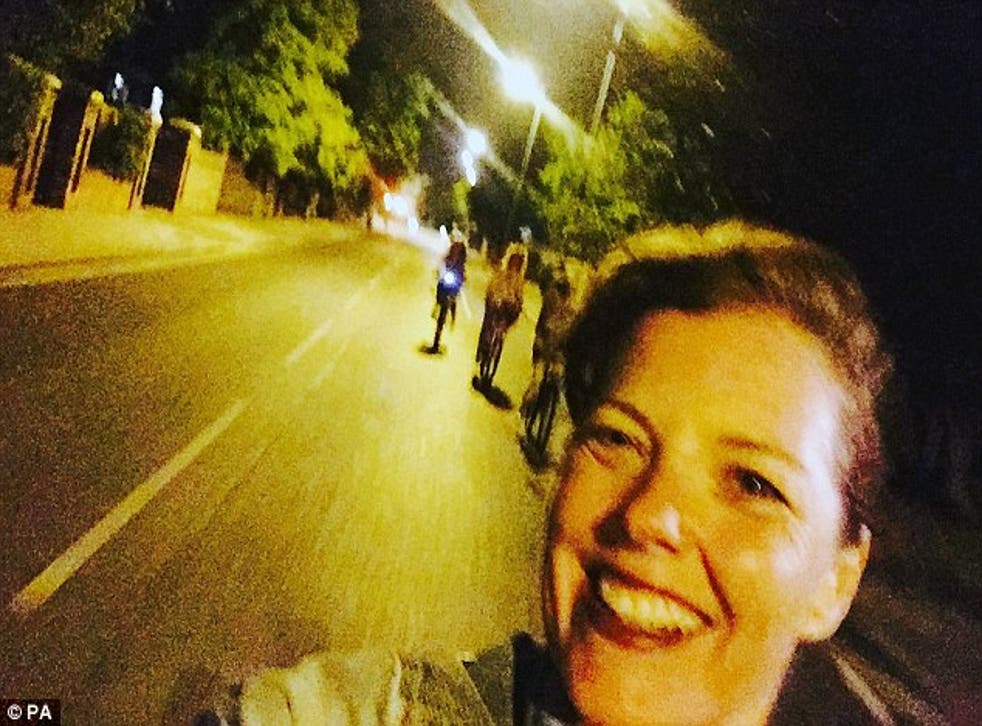 A husband has called for stricter laws on bike helmets in the UK after his wife died in a cycling accident.
Carmen Greenway, 41, was cycling to her west London home after having a family dinner to celebrate her mother's birthday when she hit an uneven patch in the road and fell from her bike, cracking her skull.
The mother-of-two, who was just 100 yards from her house at the time of the incident, was taken to St Mary's Hospital in Paddington after suffering a cardiac arrest. She died in hospital six days later.
A selfie taken by Mrs Greenway moments before the incident, in which she is smiling and looks relaxed, shows she was not wearing a helmet.
Mrs Greenway's husband, Rufus Greenway, said his wife was a competent cyclist and described the fact she was not wearing a helmet as a "gross oversight, maybe overconfidence."
Mr Greenway, who was in Russia when the incident occurred but flew home to be by his wife's bedside, added that although she had been taking photos while cycling, she was not taking a selfie at the moment of her fall.
He said: "[Carmen] had been taking some selfies on the main road, she did that regularly and was media savvy. She was not taking it at the moment of the accident.
"She was 100 metres from our house, one hand on the bars, quite relaxed, and probably had had a drink. She cycled that way every weekend and perhaps it's familiarity breeding contempt.
"She was just having a lovely time, happy to be with her mother for her mum's birthday. One second you're happy and then next second it's a trainwreck."
Mr Greenway has since called for legislation to be introduced that requires riders to wear a helmet, which is the policy in New Zealand, Mrs Greenway's home country.
UK news in pictures

Show all 50
He paid tribute to his wife of nearly 13 years and told of how the loss had devasted her family and friends. He said: "The biggest loss is my children have lost their mother at 41.
"I've lost the love of my life. No rows, no arguments, I thought I was in it for 60 years. We were just living an adventurous life together and it was getting better every day. The sanctity of life was being in each other's arms."
Register for free to continue reading
Registration is a free and easy way to support our truly independent journalism
By registering, you will also enjoy limited access to Premium articles, exclusive newsletters, commenting, and virtual events with our leading journalists
Already have an account? sign in
Register for free to continue reading
Registration is a free and easy way to support our truly independent journalism
By registering, you will also enjoy limited access to Premium articles, exclusive newsletters, commenting, and virtual events with our leading journalists
Already have an account? sign in
Join our new commenting forum
Join thought-provoking conversations, follow other Independent readers and see their replies