Cat found alive in car engine after 130-mile journey
People overheard meows coming from parked vehicle, according to rescue charity
Zoe Tidman
Thursday 02 January 2020 14:59 Comments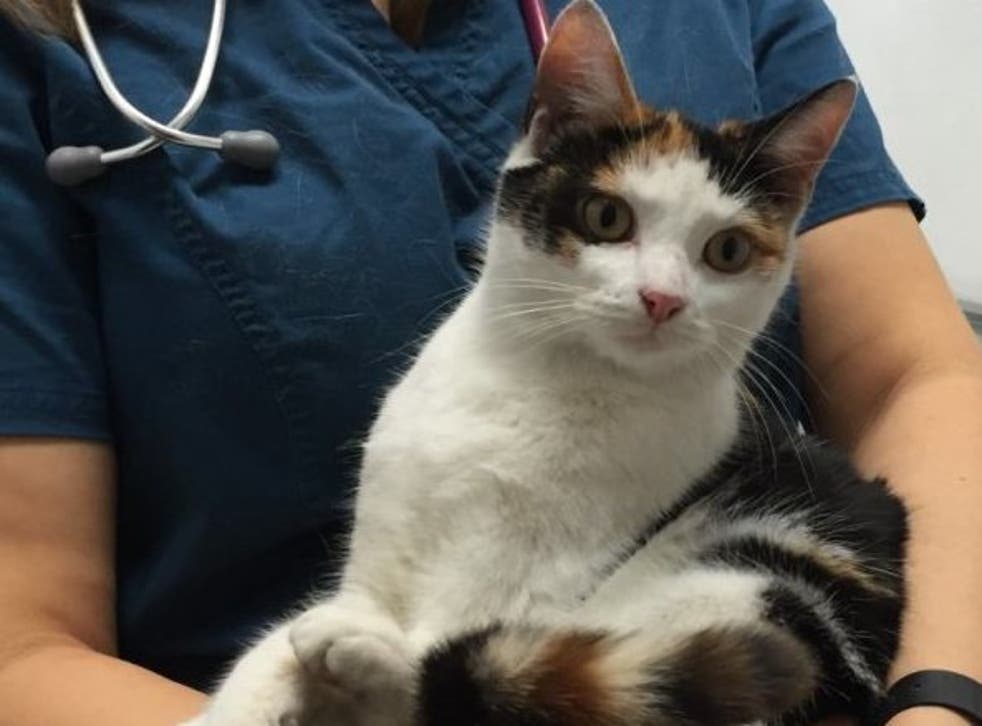 A cat has been discovered under the bonnet of a car that had driven over 100 miles from Birmingham to London, according to an animal charity.
Passers-by told the driver they could hear meowing coming from his engine when he had parked up, Celia Hammond Animal Trust said.
"When the bonnet was opened, this poor little [cat] was found in the engine compartment," they added.
The animal was reportedly grabbed by onlookers "before she had a chance to bolt" and was taken to a nearby flat in east London on Christmas Day.
Celia Hammond, the trust's founder, told The Independent the white tortoiseshell feline was fortunately not injured during the ordeal.
RSPCA reveals most unusual rescue missions of 2019

Show all 18
She said it is "very easy" for cats to enter engines as the bonnet does not even need to be open – they can enter from underneath when looking for warmth in winter.
"These things happen quite a lot," she said, explaining her charity is often called out to reports of meows coming from parked cars.
​Emily Stott, an RSPCA spokesperson, said: "We find it is fairly common at this time of year for cats to shelter underneath a car and to jump up inside if something maybe spooks them."
"Cats can fit through very small gaps," she explained.
The Celia Hammond Animal Trust are now trying to reconnect the cat – who is not microchipped – with its owner, but said the driver did not wait for the cat to be collected nor tell anyone which part of Birmingham he had come from.
"The man just wanted the cat out of his car," their appeal on Facebook said. "We don't know who he was visiting or how to trace him."
If they cannot find the owner, the cat will be rehomed, Ms Hammond said.
The RSPCA recently revealed their strangest animal rescue missions of 2019, including a fox trapped in a car wheel.
The charity also helped a fox in a McDonalds takeaway tub and a seal on cliff.
Register for free to continue reading
Registration is a free and easy way to support our truly independent journalism
By registering, you will also enjoy limited access to Premium articles, exclusive newsletters, commenting, and virtual events with our leading journalists
Already have an account? sign in
Join our new commenting forum
Join thought-provoking conversations, follow other Independent readers and see their replies