Catholic Church in Scotland takes to pulpit to resist same-sex unions
Congregations across country urged to 'safeguard' marriage between men and women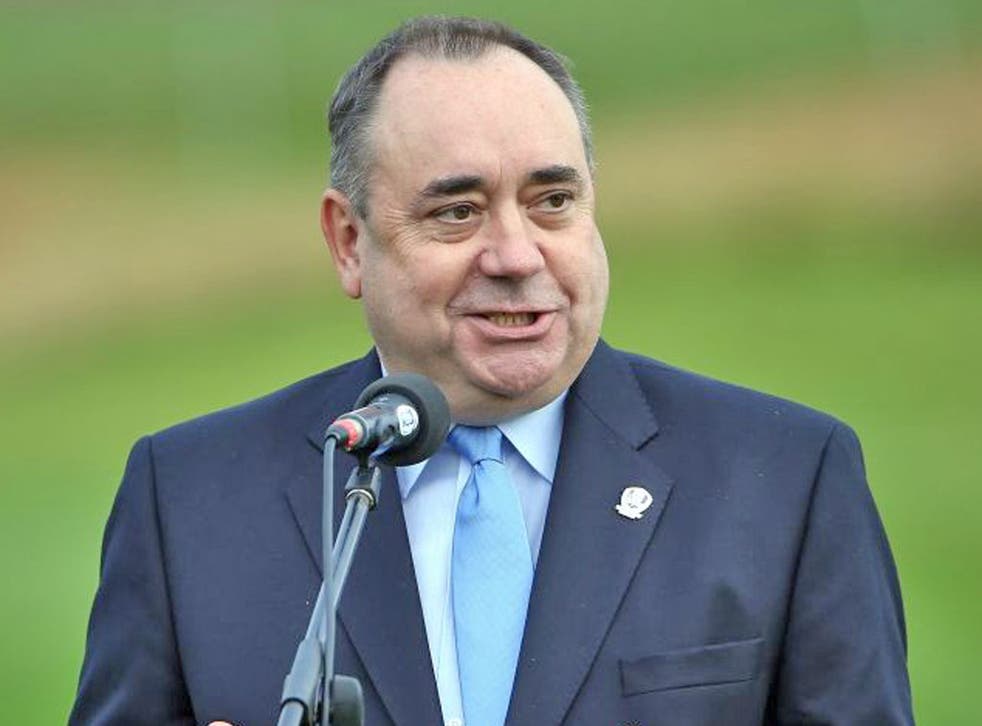 The Roman Catholic Church in Scotland stepped up its fight against same-sex marriage yesterday as a letter asserting that marriage must remain "the union solely of a man and a woman" was read from pulpits in every parish.
Congregations across the country were urged to pray for Scottish political leaders "that they may be moved to safeguard marriage as it has always been". Equality groups accused the church of pushing an "anti-gay agenda".
The pastoral letter represents the latest attempt by Cardinal Keith O'Brien, the outspoken leader of the church in Scotland, to mobilise opposition to First Minister Alex Salmond's plans to legalise gay marriage by 2015. He has previously described the proposals as "a grotesque subversion of a universally accepted human right".
The letter read: "Our faith teaches us that marriage is a great and holy mystery. The Bishops of Scotland will continue to promote and uphold the universally accepted definition of marriage as the union solely of a man and a woman."
A new bishop-led Commission for Marriage and the Family was also announced to help challenge what the cardinal claimed was the "deep disappointment" over the Scottish Government's continuing determination to "redefine marriage".
The combative letter is the latest chapter in the high-profile fight between Cardinal O'Brien and Mr Salmond over gay marriage. Although the First Minister's advisers had described initial conversations with the cardinal as "entirely amicable", it was announced last week that Cardinal O'Brien had personally decided to end direct discussions with Holyrood.
In response to the letter, a spokesman for Mr Salmond said: "We intend to proceed with plans to allow same-sex marriage and religious ceremonies for civil partnerships because we believe it is the right thing to do." The statement re-affirmed earlier assurances that religious celebrants would not be forced to take part in or solemnise same-sex ceremonies.
Cardinal O'Brien's strategy of a direct appeal to Scotland's Catholics from the pulpit mirrors a similar tactic used earlier this year in England and Wales. In March, a letter from the church's two most senior clerics in England and Wales, Archbishop Vincent Nichols and Archbishop Peter Smith, was read out in 2,500 parishes.
Holyrood's timetable for same-sex marriages is similar to the assurances given by Prime Minister David Cameron that legislation will be introduced in Westminster before the end of this Parliament.
Last week Pope Benedict XVI told visiting US bishops in Rome that there were "powerful political and cultural currents seeking to alter the legal definition of marriage".
The Equality Network, which supports same-sex marriage in Scotland, yesterday urged the country's politicians to "stand firm on its plans". The campaigning group's policy co-ordinator, Tom French, said: "The Church has an anti-gay agenda it wants to impose on the rest of society. The Scottish government should not give in to demands that would discriminate against gay people."
Register for free to continue reading
Registration is a free and easy way to support our truly independent journalism
By registering, you will also enjoy limited access to Premium articles, exclusive newsletters, commenting, and virtual events with our leading journalists
Already have an account? sign in
Register for free to continue reading
Registration is a free and easy way to support our truly independent journalism
By registering, you will also enjoy limited access to Premium articles, exclusive newsletters, commenting, and virtual events with our leading journalists
Already have an account? sign in
Join our new commenting forum
Join thought-provoking conversations, follow other Independent readers and see their replies