Catholic monk charged with historical sex offences after returning to UK from Kosovo
The crimes allegedly took place over a period from 1972 to 1986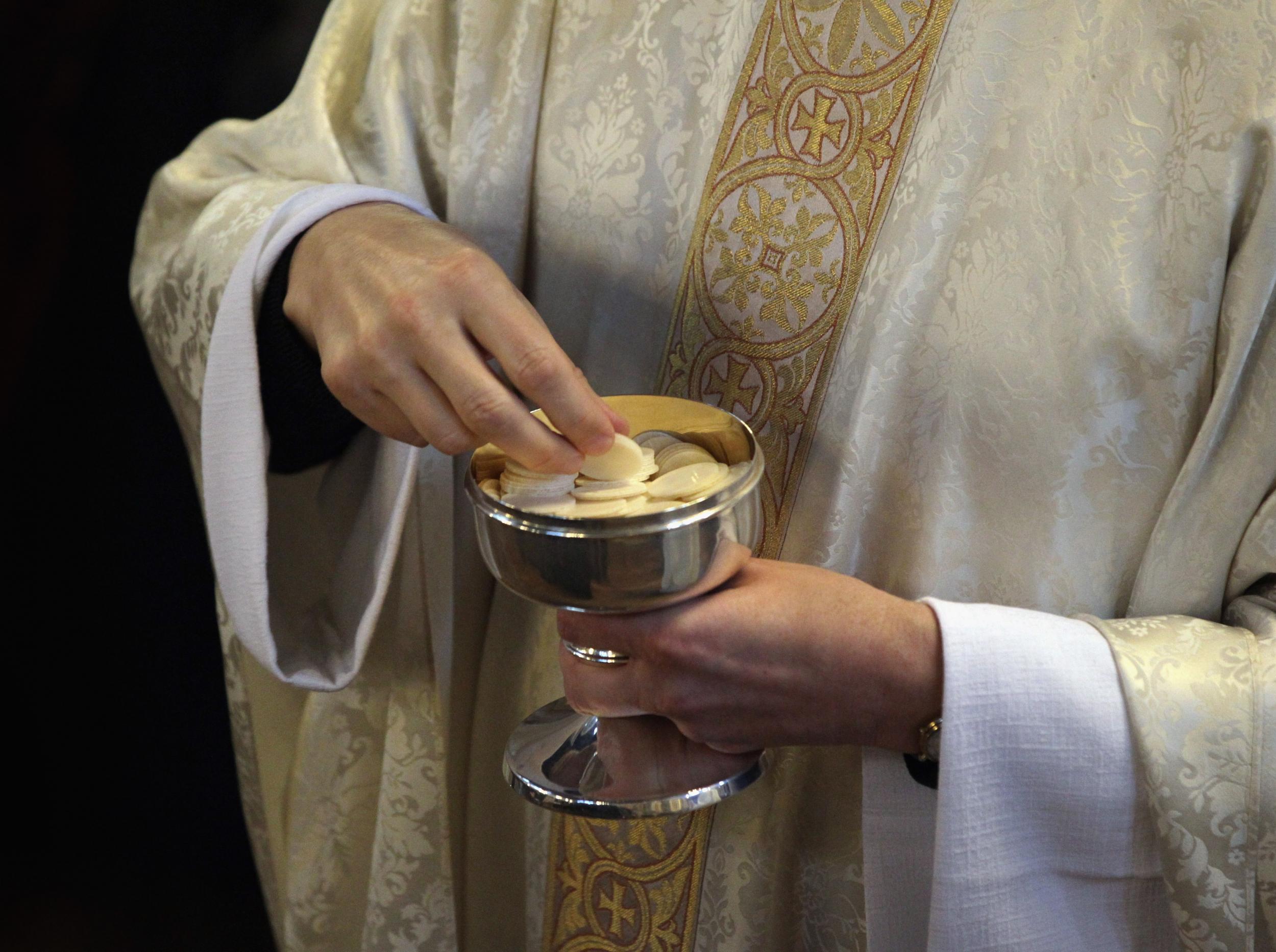 A Catholic monk has been charged with a string of historical sex offences against teenage boys after he returned to Britain from Kosovo following a five-year police hunt.
Father Laurence Soper is accused of assaulting five boys, one under the age of 14 at the time, over a period from 1972 to 1986.
The nine charges include offences of buggery, gross indecency and indecent assault.
The 72-year-old was arrested as he arrived at Luton Airport on Sunday by officers from Scotland Yard's Sexual Offences, Exploitation and Child Abuse Command.
Soper, who was detained under a European Arrest Warrant in Kosovo in May, will appear at Ealing Magistrates' Court on Monday.
Four of the charges, including buggery, gross indecency and indecent assault, relate to a single alleged victim and date from 17 February 1972 to 18 February 1976.
The boy was under the age of 14 when Soper carried out acts of gross indecency against him, it is alleged.
Two charges of indecent assault relate to a second boy younger than 16, alleged to have occurred between 22 August 1979 and 23 August 1984.
Soper faces further charges of indecent assault against another two boys under 16, alleged to have taken place between 4 December 1979 and 23 December 1984, and 10 November 1979 and 11 November 1984.
A fifth boy, also under the age of 16, was assaulted on a day between 14 May 1982 and 15 May 1986, it is alleged.
Join our commenting forum
Join thought-provoking conversations, follow other Independent readers and see their replies