Center Parcs pulls advertising from Daily Mail over 'homophobic' column on Tom Daley and Dustin Lance Black's baby announcement
Company says it was 'completely unacceptable' its ads appeared next to piece which told readers not to 'pretend two dads is the new normal'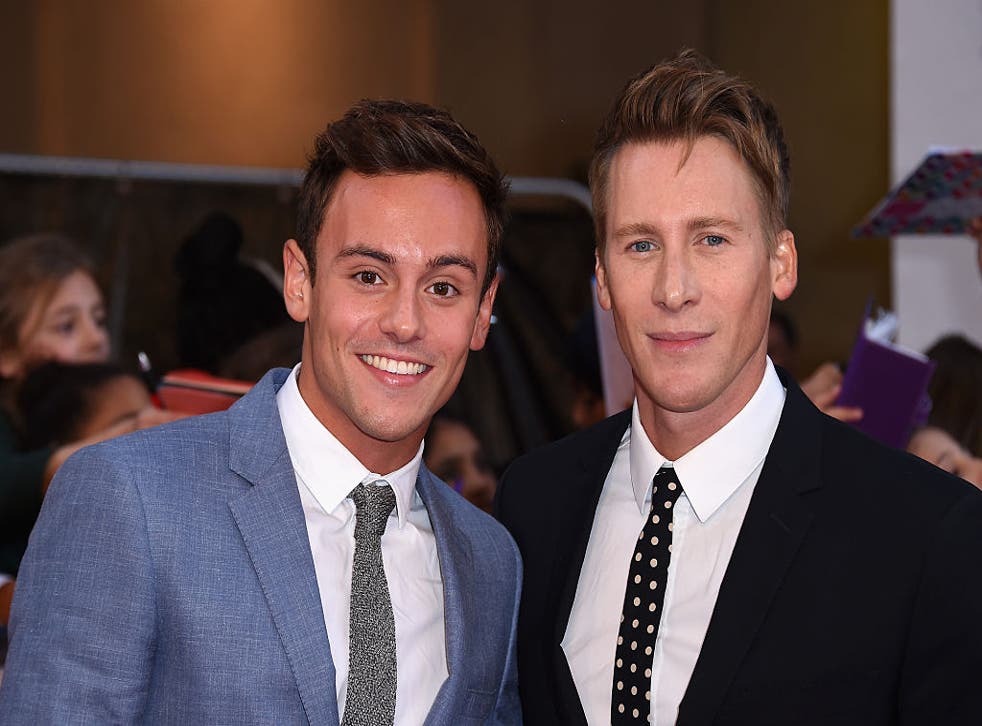 Center Parcs has pulled its advertising from the Daily Mail after the newspaper published a "homophobic" column on Tom Daley and husband Dustin Lance Black becoming parents.
The piece, written by Richard Littlejohn, focused on same-sex and transgender parenting after the Olympian announced this week he and Mr Black were expecting their first child.
"I supported civil partnerships long before it was fashionable and I'd rather children were fostered by loving gay couples than condemned to rot in state-run institutions, where they face a better-than-average chance of being abused," it said.
"That said, and despite the fact that countless single parents do a fantastic job, I still cling to the belief that children benefit most from being brought up by a man and a woman.
"What I also find slightly disconcerting is that this story was reported virtually everywhere without so much as a raised eyebrow, as if it would be impolite even to ask any questions about the parentage," he added.
"For instance, is Daley or his husband the father? Was it Bill, or was it Ben? Or neither of them? More pertinently, never mind Who's The Daddy? Who's The Mummy?"
Centre Parcs was contacted by campaign group Stop Funding Hate, which aims to stop brands advertising in the Daily Mail, the Sun and the Daily Express, after its ads appeared next to the column online.
The pressure group branded the article "homophobic" – a charge Littlejohn anticipated and pre-emptively dismissed in his piece, saying: "Before the usual suspects start bouncing up and down, squealing 'homophobia', don't bother".
Center Parcs said it would be removing its advertising from the newspaper "with immediate effect".
"We take where we advertise very seriously and have a number of steps to prevent our advertising from appearing alongside inappropriate content," the company said in a statement on Twitter.
"We felt this placement was completely unacceptable and therefore ceased advertising with the Daily Mail with immediate effect.
"We apologise for any offence this may have caused."
Stop Funding Hate also called out Honda, Suzuki, Plusnet, Boots, Morrisons, Iceland, DFS, Carpetright, the Co-op and the Southbank Centre for advertising in the Mail.
The Southbank Centre later announced it would no longer advertise in the newspaper following the column.
"Southbank Centre reaches out to audiences through wide-ranging online and offline media titles, across the political spectrum," it wrote on Twitter.
"We monitor the environment in which our advertising appears, to ensure the values of a publication are compatible with our own.
"We have no future plans to advertise within the Daily Mail."
UK news in pictures

Show all 51
Stationery firm Paperchase announced in November 2017 that it would remove its advertising from the Daily Mail after it drew criticism for running a promotion with the newspaper.
Virgin said it would stop stocking the Daily Mail on its trains last month, only to backtrack days later after it acknowledged the move had been seen as "censorship".
Join our new commenting forum
Join thought-provoking conversations, follow other Independent readers and see their replies