Donations to charities helping UK's most vulnerable surge after Tory election win
Food-bank, homelessness and domestic abuse organisations see 'overwhelming' support amid Conservatives cuts fears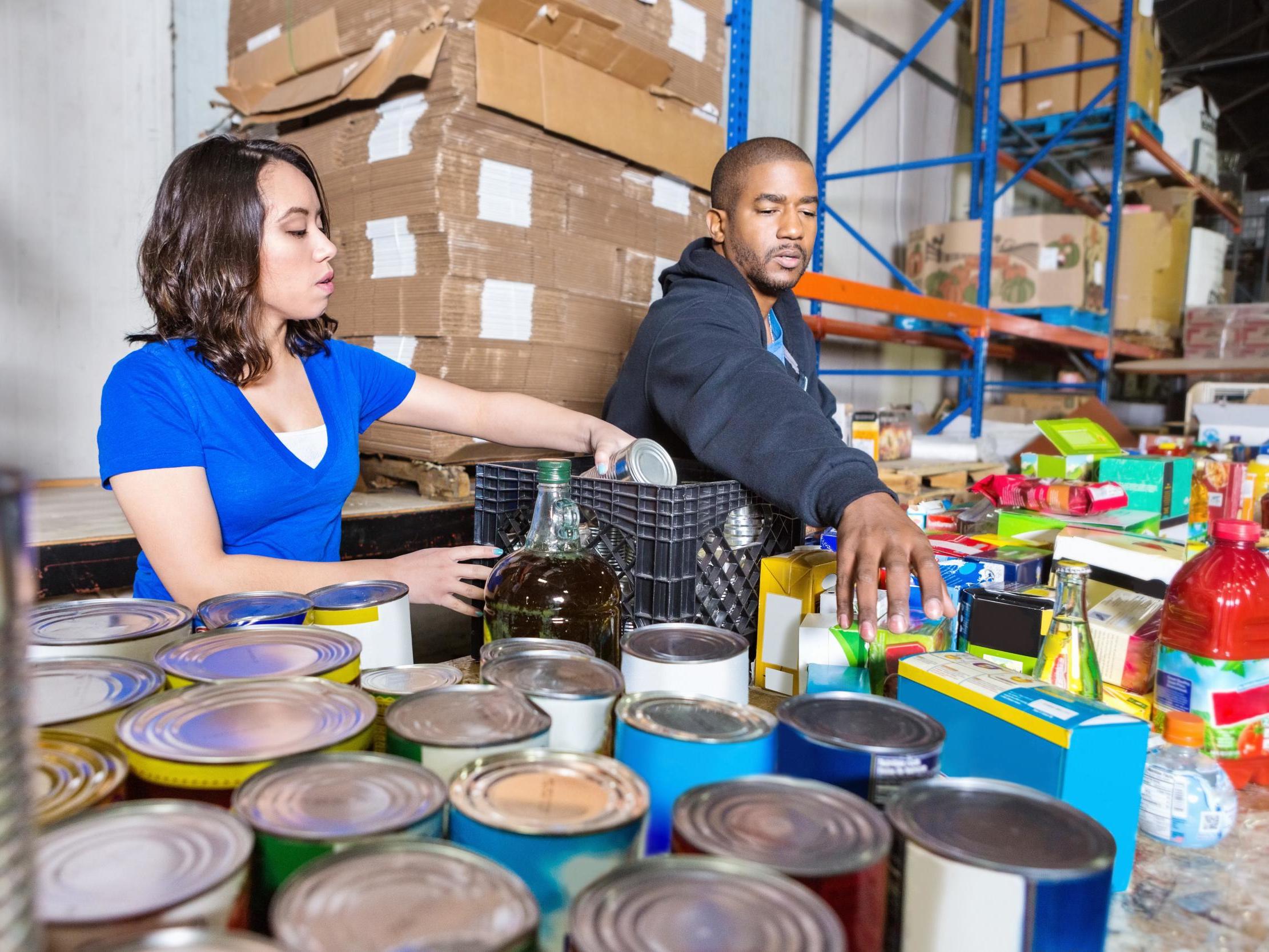 Hundreds of people have signed up to donate to food banks and charities in a wave of support since the Conservatives' general election win.
The UK's biggest food-bank charity, the Trussell Trust, said it has been "overwhelmed" by the show of support from people getting in touch to set up monthly donations and to make one-off payments since Friday's election result.
Homelessness charity Shelter and domestic abuse charity Refuge have also seen a surge in donations, while the Biscuit Fund, which helps people living in poverty, has experienced an uplift in support.
People up and down the country have taken to social media to pledge their support to help the most vulnerable in society and to urge others to do the same.
It comes amid concerns about potential future cuts to public services after almost a decade of austerity measures since the Tories came to power in 2010, as well as the introduction of the controversial universal credit benefits system.
Big beasts lose their seats: Prominent MPs gone after election
Show all 10
While it does not yet have any official figures, the Trussell Trust said it had seen a huge uplift in donations, with hundreds of people getting in touch to set up payments.
Emma Revie, chief executive of the Trussell Trust said: "We're overwhelmed by the wave of support we've seen. Thank you so much to everyone who has been donating – we're incredibly grateful.
"We know we can reach a future where no one needs a food bank, but we can't do it alone. We must work together – this can change."
Shelter, which campaigns to end homelessness and bad housing, said that while it did not have specific figures, it too had seen an increase in people signing up to support the charity since the election result.
According to the organisation, a child becomes homeless in Britain every eight minutes.
Refuge, which helps victims of domestic abuse, told The Guardian it had seen a 52 per cent increase in donations since polling closed, from £144 an hour to £220 an hour.
The Biscuit Fund also said it received almost £3,000 in donations between Friday and Saturday.
In a Twitter post, the charity said the donations were "just in the nick of time too" as it had been so busy that it "almost ran out of money".
It recently emerged that there are more food banks than McDonald's restaurants in the UK.
Full Fact, an independent fact-checking charity, confirmed that the fast food chain has about 1,300 branches in the UK, while a recent report from the House of Commons Library found there are at least 2,000 food banks.
According to Trussell Trust data, demand for food banks reached a record high in 2019.
Join our commenting forum
Join thought-provoking conversations, follow other Independent readers and see their replies