Charities who allowed scandalous fundraising methods 'incompetent or willfully blind'
MPs said the "sorry episode" had damaged the reputations of charities across the board after Olive Cooke death
Sam Lister
PA
Monday 25 January 2016 10:40 Comments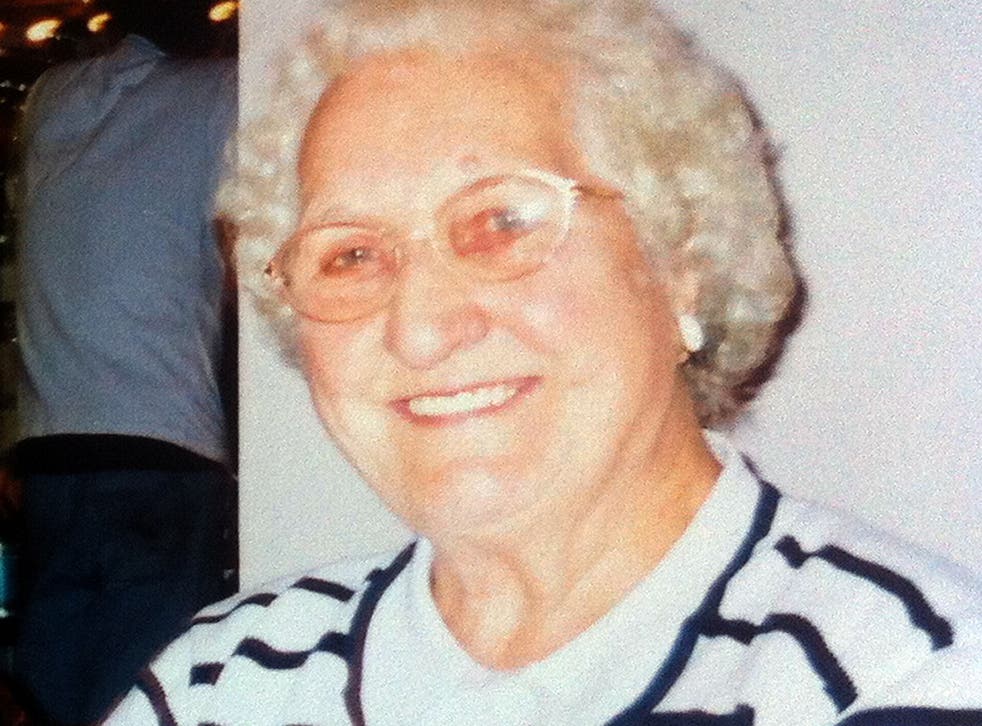 Charity bosses who allowed scandalous fundraising methods to be used were either "incompetent or wilfully blind" and are on their last chance to "put their house in order", a committee has warned.
In a damning assessment of the practices used by some of the biggest names to bring in cash, MPs said the "sorry episode" had damaged the reputations of charities across the board.
Trustees must now take proper control of the methods their organisation use or face statutory regulation, the Public Administration and Constitutional Affairs Committee (PACAC) said.
MPs heard that some charities, including Great Ormond Street Hospital and Macmillan Cancer Support, made it difficult or impossible for donors to block further communication from them or other charities.
Personal information ended up with scamming companies after being sold on by some charities while vulnerable and elderly people were seen as "fair targets" by some organisations, they were told.
The committee also heard an undercover investigation by the Daily Mail found telephone fundraising contractor GoGen ignored the telephone preference service that allows customers to opt out of receiving unsolicited calls.
It also had a script to allow fundraisers to continue to press for a donation even after discovering a vulnerable individual was confused or suffered from dementia.
MPs said they had "no doubt" that most UK charities did not engage in such practices but the behaviour of some had damaged the reputation of all and made it harder for them to raise money.
The report found fundraising is "increasingly competitive" and a large charity can spend more than £20 million a year on trying to bolster its coffers.
Fundraising practices were thrust into the spotlight last year after widespread public concern over the death of 92-year-old Olive Cooke, one of Britain's oldest and longest-serving poppy sellers.
After the pensioner took her own life, her family described how she had been receiving repeated requests from charities for donations with up to 267 letters a month as well as regular phone calls.
During the PACAC's investigation a number of charity bosses admitted there were flaws in their governance.
Oxfam chairwoman Karen Brown told MPs "our monitoring procedures were not adequate to the task" while RSPCA chairwoman Daphne Harris said she "did not know that this had happened" after allegations that the personal data of dementia sufferer Samuel Rae had been repeatedly bought and sold by charities and companies emerged.
A Government-commissioned review chaired by Sir Stuart Etherington put forward plans to tackle the problems, including proposals for a new regulator to be convened by the industry.
But while MPs backed the recommendations, they warned they did not go far enough.
They called for the Charity Commission to do more to keep a check on the sector as well as acting as guarantor of the regulation of fundraising.
The new regulator should seek out and encourage the public to report dubious practices and the Government should implement unused laws that allow the Information Commissioner to protect use of personal data, the committee also said.
PACAC chairman Bernard Jenkin said: "This sorry episode has damaged the reputation of charities across the board, including those who have behaved properly, and hindered their ability to raise essential funds.
"This is the last chance for the trustees of charities, who allowed this happen, to put their house in order. Ultimately, the responsibility rests with them. No system of regulation can substitute for effective governance by trustees.
"All the chief executives of the charities that gave oral evidence to us admitted that they did not scrutinise fundraising by sub-contractors enough.
"The only possible conclusion is that, by failing in this responsibility, trustees were either not competent, or wilfully blind to what was being done in their names."
Rob Wilson, minister for civil society, said: "I have made it clear that the sector has one last chance to prove that self regulation can work, but I am willing to step in and impose statutory regulation if necessary."
A Daily Mail spokesman said: "We exposed serious malpractice on behalf of the generous charity-supporting public who have been victims of cold calling sharks and a cynical trade in their private information."
Sir Stuart, chief executive of the National Council for Voluntary Organisations, said: "While the Charity Commission rightly has a role to play in ensuring that charities are well-governed generally, it is important that we do not lose sight of the principle of self-regulation in fundraising on which everyone is agreed."
PA
Register for free to continue reading
Registration is a free and easy way to support our truly independent journalism
By registering, you will also enjoy limited access to Premium articles, exclusive newsletters, commenting, and virtual events with our leading journalists
Already have an account? sign in
Join our new commenting forum
Join thought-provoking conversations, follow other Independent readers and see their replies