Charity Commission investigates Carrie Symonds' employer
Watchdog to probe 'serious concerns' about financial management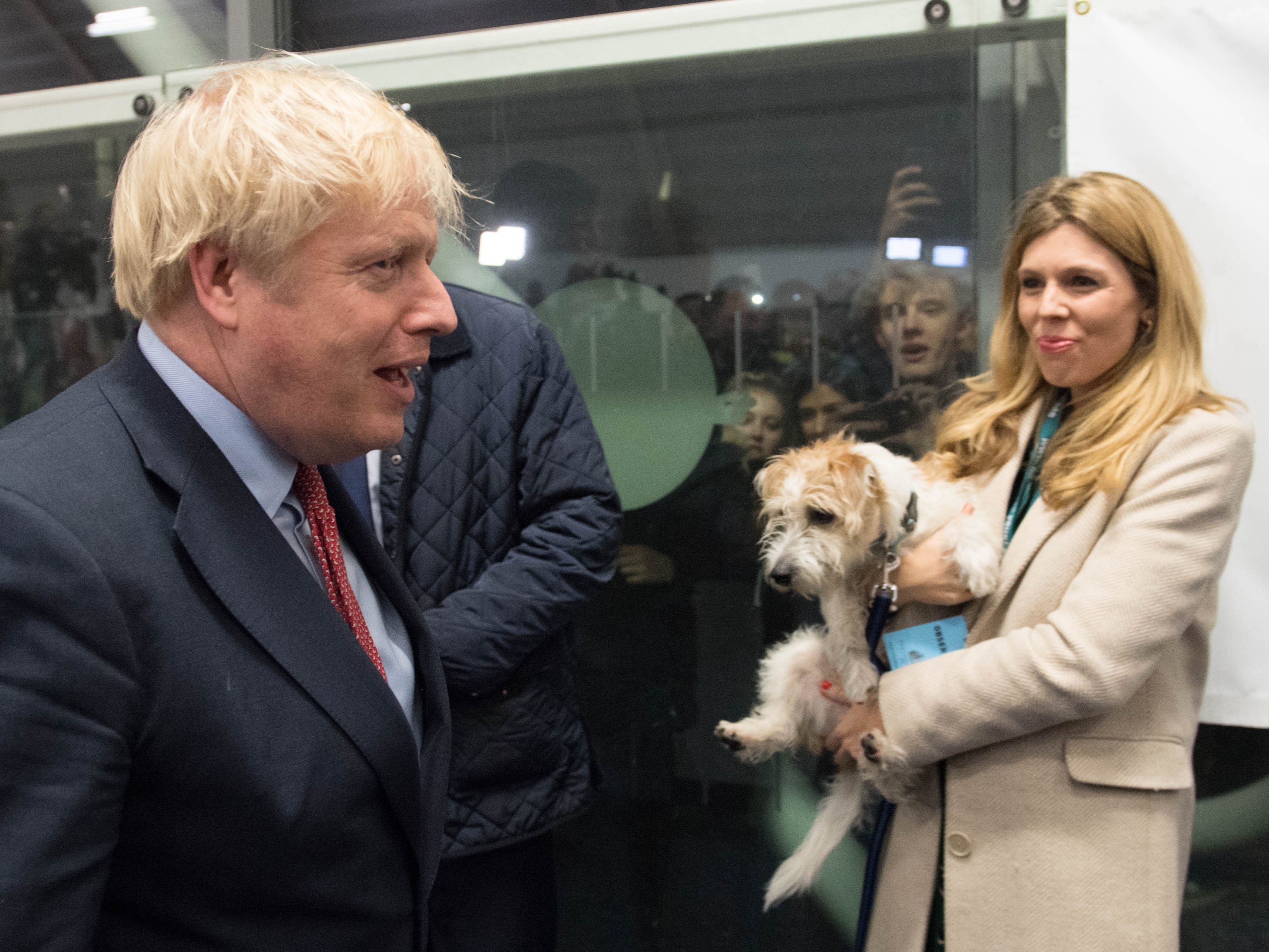 The organisation that employs Boris Johnson's fiancee Carrie Symonds is set to be investigated by the Charity Commission following "serious concerns" over its governance and financial management.
The Aspinall Foundation, a wildlife conservation charity with a focus on conserving species in danger of extinction, is the subject of a statutory inquiry from the watchdog regarding its treatment of conflicts of interest.
The investigation comes two months after Ms Symonds, a former Conservative Party employee and environmentalist, was hired as head of communications. The concerns date to before her employment.
They were initially brought to the attention of the regulator in July 2020 in relation to the management of conflicts of interest and related party transactions by the foundation.
A statement from the commission said it "began engaging with the trustees" in November last year as part of a regulatory compliance case and that "the trustees have been fully co-operating".
Read more:
It added: "Since that time, the regulator has identified further questions regarding the charity's governance, and it will now examine all these issues as part of a formal statutory inquiry."
The charity is chaired by casino owner Damian Aspinall, and is overseen by a board of trustees.
The commission added that it would investigate "the administration, governance and management of the charity by the trustees with specific regard to how conflicts of interest have been dealt with and managed".
Also under scrutiny will be "whether or not there has been any unauthorised trustee benefit", and "whether or not the trustees have complied with and fulfilled their duties and responsibilities under charity law".
The watchdog said the launching of an inquiry "is not a finding of wrongdoing".
The commission launched another statutory inquiry on the same day into Howlett's Wild Animal Trust, a separate entity which is also run by Mr Aspinall.
The Independent has contacted to the Aspinall Foundation for comment.
The Guardian reported a spokesperson as saying: "The Aspinall Foundation remains firmly committed to its ethical and legal duties as a charitable body. Our trustees will continue to work openly and transparently with the Charity Commission to ensure best practice governance and compliance."