Charles Bronson refused parole days after getting married
The man dubbed 'Britain's most violent prisoner' will have to wait another two years for a review of his case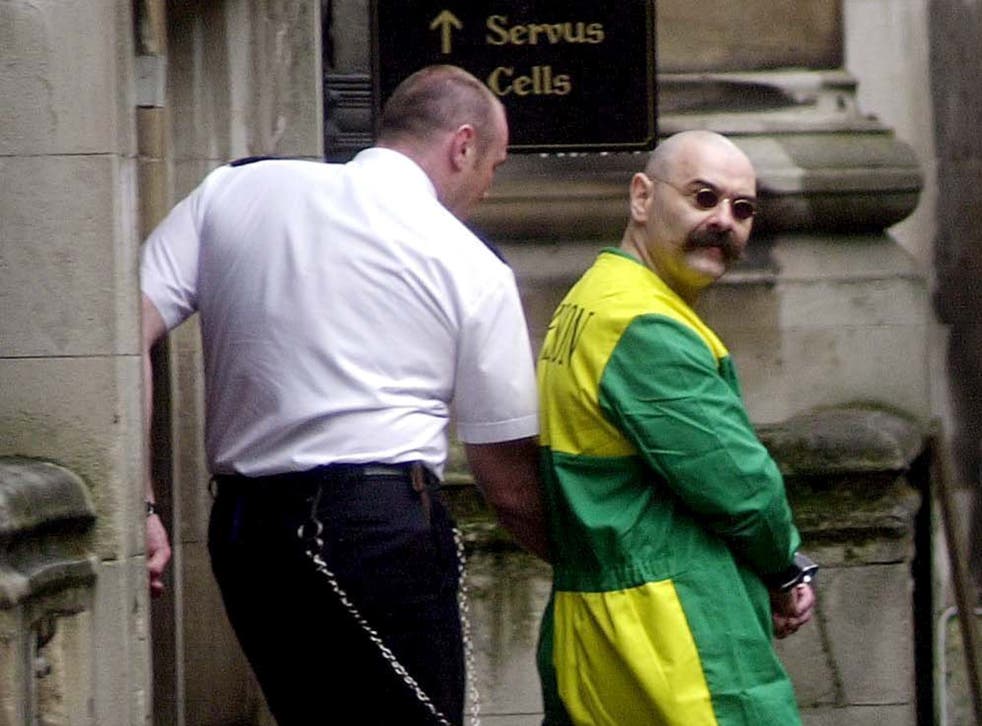 Charles Bronson, the man dubbed "Britain's most violent prisoner" has been refused parole, days after getting married behind bars.
The 64-year-old will have to spend at least another two years behind bars after Parole Board did not recommend that he should be released or moved to an open prison, after reviewing his case.
His new bride Paula Williamson, who recently married the convicted armed robber at West Yorkshire's HMP Wakefield admitted that he wasn't "going to be released any time soon".
But the 37-year-old actress, who has appeared in Emmerdale and Coronation Street, claimed the parole hearing earlier this month had been positive.
Ms Williamson recently revealed that the couple walked down the aisle to Chopin's Funeral March instead of Time by Hans Zimmer. Bronson, now known as Charles Salvador, gave the warders the wrong music, she said.
"It wasn't the day a bride would choose, but I love him", she told the Sunday People, adding: "I had to cherish every second, as we only had two hours, and it was lovely."
The newlyweds "usually kiss through the bars", she said. "But Charlie wasn't handcuffed to a warden so we had to make the most of it while we could."
The couple also exchanged rings engraved with the letters CPS, to represent "Charlie and Paula Salvador" and the Crown Prosecution Service.
She revealed how the she danced with a lookalike of her husband at the wedding reception, as Bronson had to return to his wing inside the prison. She then flew out to Malta for a honeymoon she shared with her bridesmaids.
Bronson, born Michael Peterson - now called Charles Salvador after changing his name by deed poll in tribute to artist Salvador Dali – is serving a life sentence for robbery and kidnap in Wakefield prison.
He has earned public notoriety with a history of violence inside and outside jail.
A Parole Board spokesman said: "We can confirm that a panel of the Parole Board has not directed the release of Charles Salvador. Under current legislation, Mr Salvador will be eligible for a further review within two years. The date of the next review will be set by the Ministry of Justice (MoJ)."
No recommendation has been made to move Bronson to an open prison, meaning that any move will be a matter for the Ministry of Justice.
UK news in pictures

Show all 50
After the decision, Ms Williamson told Talk Radio that she was proud to be Bronson's wife, adding that her new husband was a "very kind compassionate soul".
"Charlie has admitted his wrongdoings and he's served his time for every single offence that he's committed, and well over that time, and it's time now for him to move forward," she said. "He's an OAP."
"I'm under no illusion. He's not going to be released any time soon. I know that and Charlie knows that, but he deserves the chance, like any other prisoner does, to progress."
Ms Williamson has launched an online petition to "give him a chance to prove he is no longer 'Britain's most dangerous inmate"', which has so far attracted more than 19,000 signatures.
Register for free to continue reading
Registration is a free and easy way to support our truly independent journalism
By registering, you will also enjoy limited access to Premium articles, exclusive newsletters, commenting, and virtual events with our leading journalists
Already have an account? sign in
Register for free to continue reading
Registration is a free and easy way to support our truly independent journalism
By registering, you will also enjoy limited access to Premium articles, exclusive newsletters, commenting, and virtual events with our leading journalists
Already have an account? sign in
Join our new commenting forum
Join thought-provoking conversations, follow other Independent readers and see their replies