Charlie Gard: Parents to present fresh evidence for sick baby to receive experimental treatment
European Court of Human Rights previously rejected an appeal from Charlie's parents to take him to the US for experimental treatment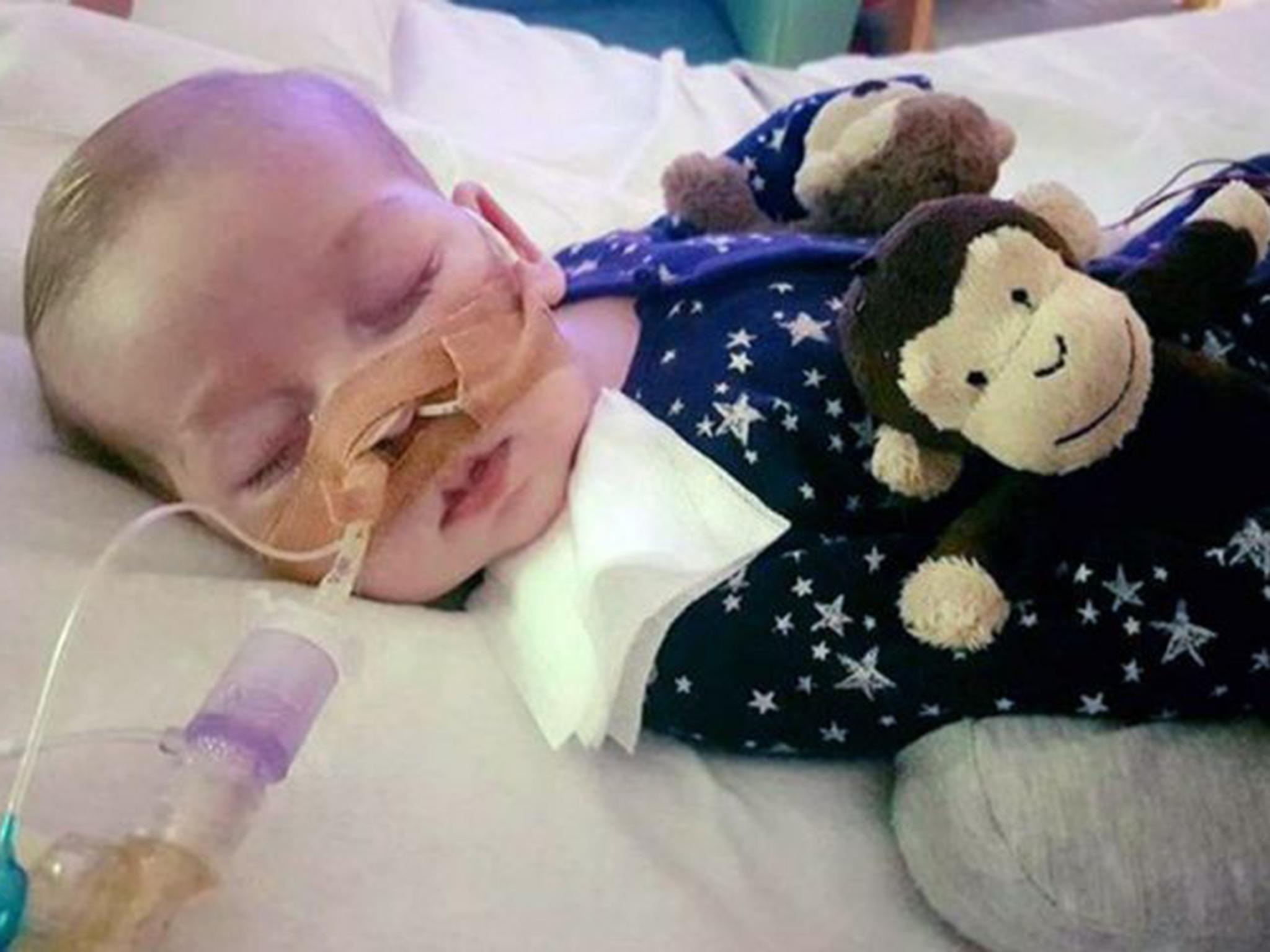 The parents of baby Charlie Gard will have the chance to present fresh evidence that their son should receive experimental treatment, a High Court judge has ruled.
Mr Justice Francis asked Charlie's parents Connie Yates and Chris Gard to set out any new evidence they had on Wednesday prior to a full-day hearing on Thursday.
The decision came after an emotionally charged court session in which Ms Yates wept in frustration and Mr Gard yelled at a lawyer.
Great Ormond Street Hospital applied for a new hearing "in light of claims of new evidence relating to potential treatment" for baby Charlie, who has a genetic disease that causes progressive muscle weakness.
The couple interrupted the hearing, with Mr Gard shouting: "When are you going to start telling the truth?" at a barrister representing Great Ormond Street bosses. Doctors at the children's hospital say it is kinder for Charlie's life-support treatment to stop.
The European Court of Human Rights had previously rejected an appeal from the couple to take the baby to the US for treatment, which doctors warned will not improve the quality of their son's life.
Charlie has severe brain damage and cannot open his eyes, breathe unaided, or move his arms or legs. Ms Yates and Ms Gard want to try nucleoside therapy, a new treatment that is taken as an oral solution and has been used on around a dozen patients in the US.
Charlie, who was born on 4 August 2016, inherited the faulty RRM2B gene, which affects the cells responsible for energy production and respiration, leaving him unable to move or breath without a ventilator.
Great Ormond Street Hospital's history
Show all 10
During the original hearings, doctors said it would be kinder for him to move to an end-of-life care regime, as his condition has "deteriorated hugely" since he first came to the children's hospital.
Donald Trump and the Pope have offered to help baby Charlie, with the US President saying he would be "delighted" to help him secure treatment in the UK after courts ruled his life-support machine should be turned off.
The couple in their 30s from Bedfont in west London handed in a petition with 350,000 signatures on Sunday to Great Ormond Street.
Mr Justice Francis, who heard the case, said he may not be able to make a final decision on Thursday and did not not rule out the possibility of the case running into Friday.
He told Ms Yates that he has an "open mind" and will consider the evidence he receives, reported court journalist Joshua Rozenberg.
Join our commenting forum
Join thought-provoking conversations, follow other Independent readers and see their replies