Check-in baggage delays at Heathrow Terminal 5 for British Airways passengers
Travellers with check-in luggage were unable to fly after technical problem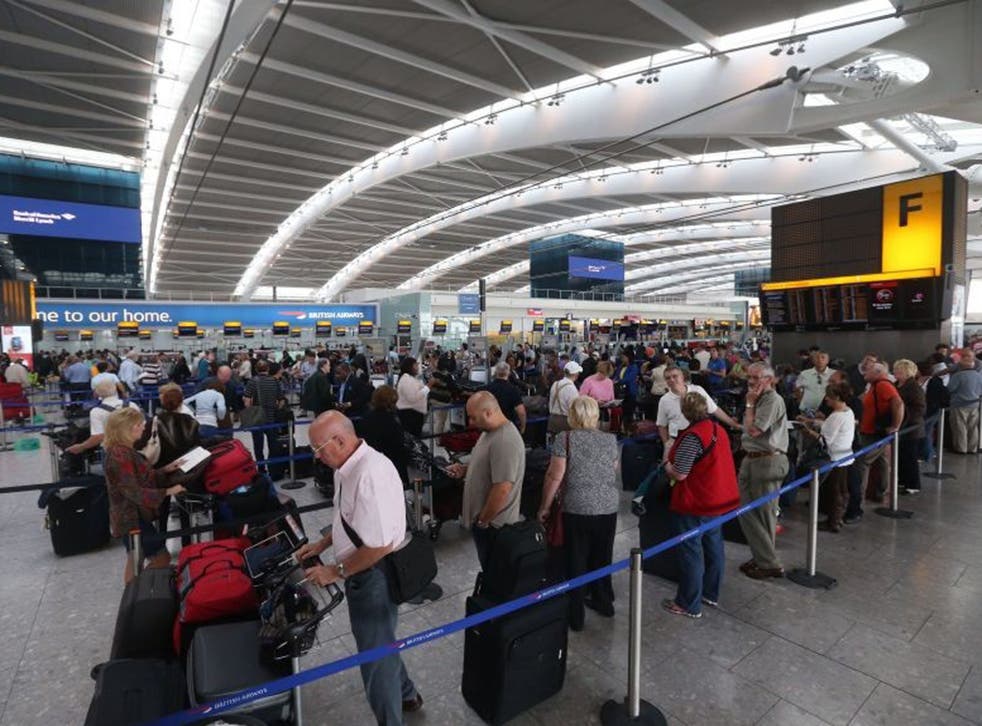 British Airways' passengers with check-in luggage were unable to fly from Heathrow's Terminal 5 (T5) due to a computer problem.
The IT difficulty meant that those turning up at T5 with bags needing to go in the aircraft hold were not able to travel.
T5, from where nearly all BA flights operate at Heathrow, had a disastrous opening day in March 2008 when hundreds of bags went astray and there long flight delays, but the terminal has had few problems since and has won widespread praise.
Today's difficulties began around 9am with some passengers unable to check in. By around 11.30am Heathrow said its staff had restored partial check-in for hold baggage and were working hard to restore full operations.
"We have additional staff in the terminal to help passengers," added a Heathrow spokeswoman. Incoming flights were not affected.
A BA spokesman said: "We are sorry for any inconvenience to customers and we are working hard with the airport owner to minimise any disruption.
"All of our flights continue to operate as normal."
Join our new commenting forum
Join thought-provoking conversations, follow other Independent readers and see their replies