Chilcot report: Tony Blair planned to go to war before UN resolution, says former naval chief
'They'd bloody decided. That's the reality,' says Admiral Lord West
May Bulman
Tuesday 05 July 2016 11:03 Comments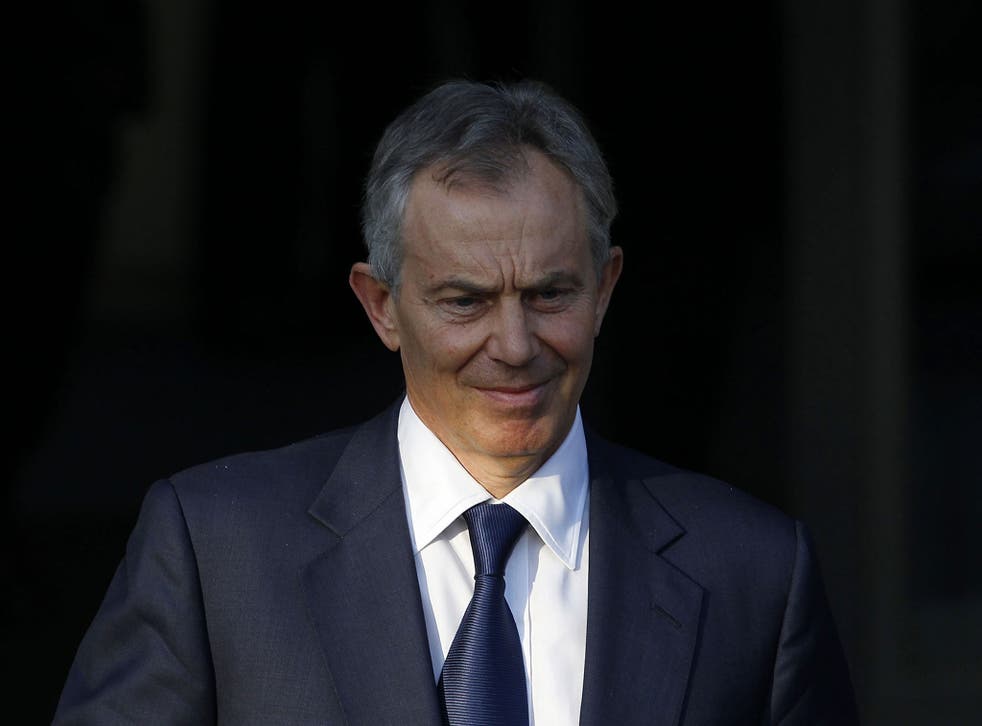 Tony Blair ordered naval forces to prepare for the Iraq war before the decision to invade Iraq was officially announced, the former Royal Navy first sea lord has claimed.
Admiral Lord West, who was the naval chief when Mr Blair announced the start of the Iraq War, said "some bastard" told him to prepare for the war before the announcement was made, but that "they were looking for a reason to actually do it."
He made the claims ahead of the official report into the UK's involvement in the 2003 Iraq War, chaired by veteran civil servant Sir John Chilcot.
Lord West told Parliament's The House magazine: "I think there had been a decision that we were going to invade Iraq, that that was going to happen, but they were looking for a reason to actually do it.
"Of course Blair and everyone else will say, 'No, we didn't make the decision until right up to it'. You can always say that, can't you?
"But I would not have told the fleets, the Royal Navy and the Marines, to be ready for war in the northern Gulf by the end of the year. I would not have sailed the Mine Counter-measures Force for the Middle East so they were in place for operations.
"You don't wake up in the morning and think that. Some bastard told me to do it. That's why I did it."
The two-million-word Chilcot Inquiry will be published on Wednesday 6 July. Sir Chilcot is not expected to take questions after outlining the findings, but the full report will be released on the Iraq Inquiry website.
The key players in the Iraq War

Show all 11
The report will cover almost a decade of policy decisions made between 2001 and 2009, and will look into the background to the decision to go to war, including whether troops were properly prepared, how the conflict was conducted and the planning put in place for its aftermath.
Mr Blair has said he will not comment on the report until after it is published.
The Chilcot Inquiry was called for in June 2009 by former Prime Minister Gordon Brown, who said it would be conducted to identify lessons that can be learned from the conflict.
British troops invaded Iraq in 2003 as part of an international coalition led by the US.
In the run up to the invasion, Mr Blair repeatedly claimed the Government wanted approval from the UN before any military plans were drawn up.
But after failing in efforts to secure explicit UN authorisation for military action, the coalition invaded Iraq without conforming with the UN Charter.
The military action led to the collapse of the regime of Saddam Hussein, who had ruled the country since the late 1970s.
A total of 179 British service personnel were killed in Iraq between 2003 and 2009, and hundreds of thousands of Iraqi civilians died over the period.
Register for free to continue reading
Registration is a free and easy way to support our truly independent journalism
By registering, you will also enjoy limited access to Premium articles, exclusive newsletters, commenting, and virtual events with our leading journalists
Already have an account? sign in
Join our new commenting forum
Join thought-provoking conversations, follow other Independent readers and see their replies