More than 19,000 babies under one at risk of severe harm in their own homes, report finds
Children's Commissioner warns thousands of vulnerable babies could be unknown to social services as cuts to council budgets create 'dangerous shortfall' in funding for crucial services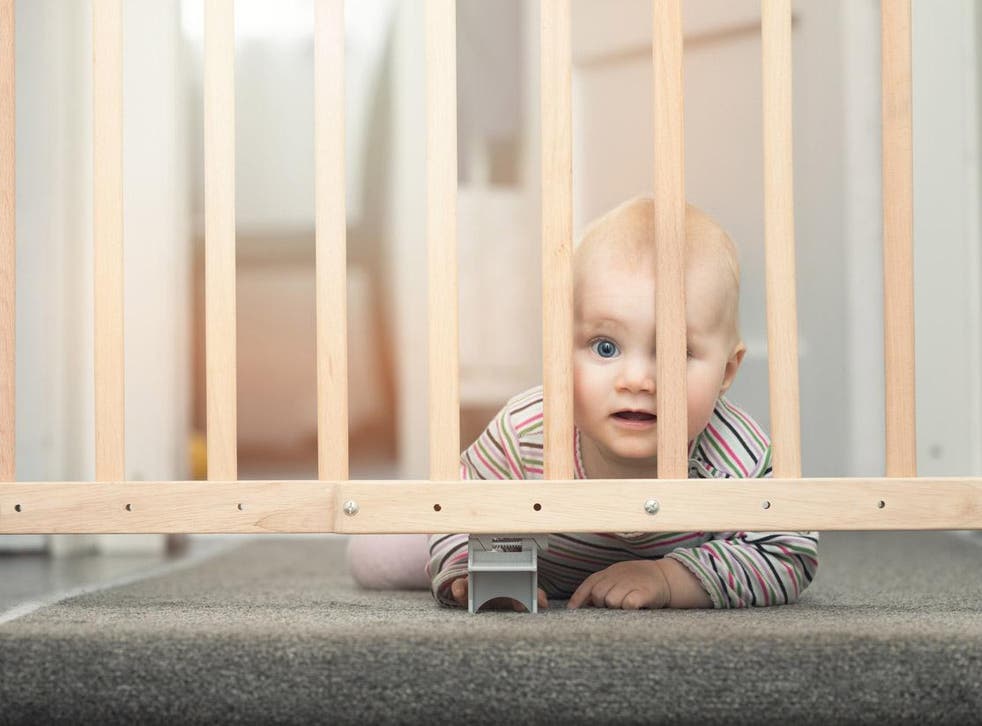 Thousands of babies under the age of one are at risk of severe harm in their own homes as children's services across England struggle with unprecedented financial pressures.
A new analysis of government data shows that 19,640 children less than a year old were identified by local authorities as being "in need", largely due to risk factors in the family home – yet many are not known to services.
The report, by the Children's Commissioner for England, found that in all, around 50,000 vulnerable youngsters were living in households with a "toxic trio" of domestic abuse, drug or alcohol addiction, and mental health problems.
But local authority "children in need" data shows that just 18,500 children under the age of four are expected to be on child protection plans, including 5,000 babies under one.
This suggests there are likely to be over 30,000 young children (aged five or under) living in extremely high-risk households but not on child protection plans, including 3,300 babies under the age of one, according to the report.
The commissioner's office warned that thousands of these vulnerable youngsters could be unknown to social services and cuts to council budgets could create a "dangerous shortfall" in funding for services for high-risk children.
It comes after official figures published last month revealed government spending on children at risk of neglect or abuse has been slashed by 26 per cent over the past five years.
Over the same period, government spending on children's centres, such as Sure Start and other universal family services, has dropped by £450m – a decrease of 42 per cent.
Anne Longfield, the Children's Commissioner for England, urged the government to inject cash into dwindling children's services budgets, saying: "This important research shows hundreds of the most vulnerable young children are at risk of harm.
"As children's services budgets come under increased pressure, we cannot just cross our fingers and hope for the best. Babies are too vulnerable and deserve better.
"The government has an opportunity in the budget and next year's spending review to make sure the funds are in place to ensure that they are properly protected."
The report states that a total of 3,820 babies under one were being looked after by local authorities, with a further 640 babies placed under special arrangements with someone other than their parents and a further 300 adopted over the year.
This leaves 15,800 considered by local authorities to be vulnerable or highly vulnerable but still living at home in March 2017.
Among the 293 child protection cases published between 2011 and 2014, domestic abuse was present in 54 per cent, parental mental ill health in 53 per cent and parental alcohol or drug misuse in 47 per cent.
Alice Miles, the commissioner's strategy director, said: "This analysis suggests there are many thousands of babies living in households carrying very high risks, many of whom may not even be known to social services.
"We know infants are especially vulnerable to being harmed by parental abuse or neglect. The country is rightly shocked and outraged when serious case reviews reveal the circumstances in which young children live and sometimes die; however, sadly these are the tip of the iceberg."
Local councils have routinely warned that they need more financial support from central government, warning that they face a funding gap of £3bn by 2025.
Cllr Anntoinette Bramble, of the chair of the Local Government Association (LGA), said the figures underlined the emphasised the colossal challenge facing councils and their partners as they tried to address growing levels of need with rapidly diminishing resources.
"While it is absolutely vital that councils are able to support families and help children who are at risk of significant harm, they also need to be able to intervene before problems escalate to that point," she said.
"But this is being put at risk by the significant financial pressure that children's services across the country are now under, with many councils being pushed to the brink by unprecedented demand.
"We are absolutely clear that unless new funding is found in the Autumn Budget, then these vital services, which keep children safe from harm and the worst abuses of society, will reach a tipping point."
UK news in pictures

Show all 50
A government spokesperson said: "Every child deserves the best start in life, so it is vital vulnerable children who may face barriers to success, such as those affected by mental health, alcoholism and domestic abuse receive the care and support they need, when they need it.
"We are working to tackle these issues through our landmark Domestic Abuse Bill to better protect and support victims, as well as reviewing the outcomes for children in need.
"We are also investing up to £270m in children's social care programmes to improve the lives of vulnerable children, we have pledged £8 million to support children who are exposed to domestic abuse and £500,000 to expand helplines for children of alcoholics."
Join our new commenting forum
Join thought-provoking conversations, follow other Independent readers and see their replies