Child labour exploitation referrals surge 63%, figures show
Record number of potential victims of child labour exploitation referred to National Referral Mechanism (NRM) in 2016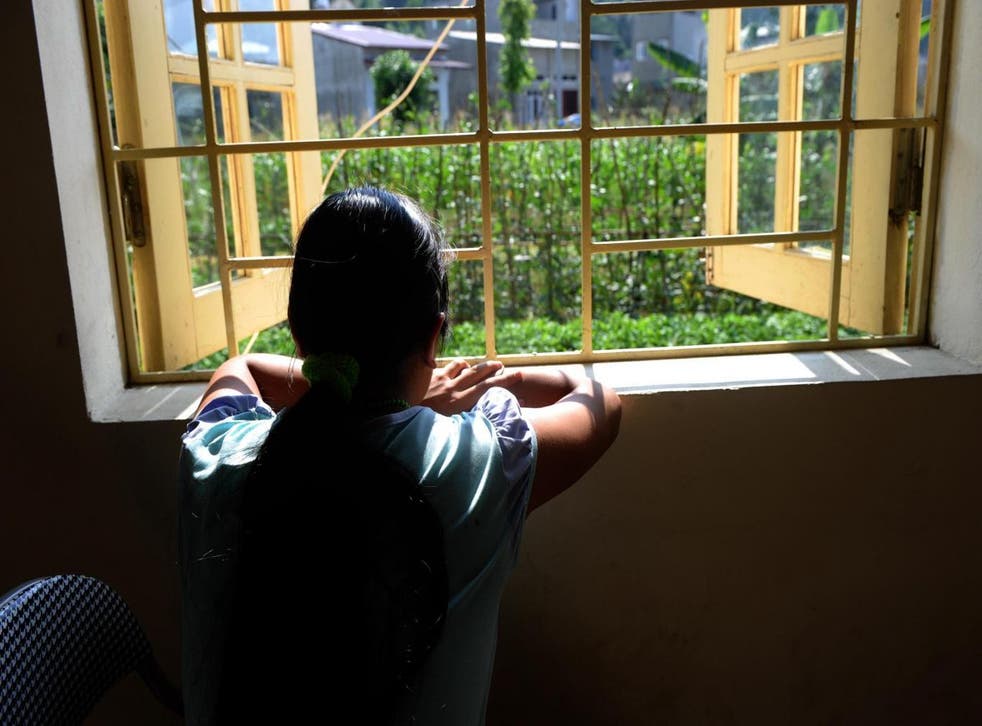 The number of children feared to be victims of labour exploitation in the UK has risen by more than 60 per cent in the past year, an analysis of government statistics has revealed.
There were 1,575 referrals for labour exploitation in 2016, among whom 1,107 were adults and a record 468 were children – marking a significant 63 per cent increase.
Overall referrals of potential victims of labour exploitation to the Government's National Referral Mechanism (NRM) – the official framework for identifying victims of human trafficking – increased by 33 per cent from 2015 to 2016, according to analysis of National Crime Agency data.
The figures, compiled by Kroll, the global leader in risk mitigation and response solutions, come after The Independent revealed that hundreds of people identified as victims under the NRM are being "abandoned" by the authorities as soon as they are identified, placing them at risk of falling straight back into the hands of traffickers.
Support is provided during the NRM's assessment process, which includes giving those fleeing exploitation a place in a "safe house", but victims are required to leave the housing just two weeks after a final decision is made.
Charities warned that this often sees vulnerable people who have been trafficked for sex or labour exploitation fall into destitution, alcoholism and exploitation because of a lack of government-funded care.
Alarmingly, while numbers of potential victims of trafficking increased, positive conclusive decisions — which enable victims to access support — decreased to the lowest point in NRM history to 635, compared with 1,028 the previous year.
Kevin Braine, Head of Kroll's Compliance Practice in EMEA, said there was a lack of awareness about the scale of labour exploitation taking place in the UK.
"There is sometimes a false assumption that modern slavery only occurs in certain countries or certain types of industry but the increase in the number of referrals of labour exploitation victims indicate that modern slavery is very much an issue for UK employers," Mr Braine said.
UK news in pictures

Show all 50
"Any commercial activity involved in the production of low-margin, low-skill, labour-intensive goods or services is potentially at risk of modern slavery offences."
Vietnam was the country of origin for the highest number of potential labour exploitation victims in the UK referred in 2016, with a total of 307 individuals, according to the figures, followed by Albania, with 194 potential victims and Poland with 140.
It is estimated there are between 10,000 and 13,000 victims of modern slavery in the UK, but Kroll warned that these numbers may be scraping the surface of the true picture of modern slavery in companies operating in the UK.
Register for free to continue reading
Registration is a free and easy way to support our truly independent journalism
By registering, you will also enjoy limited access to Premium articles, exclusive newsletters, commenting, and virtual events with our leading journalists
Already have an account? sign in
Register for free to continue reading
Registration is a free and easy way to support our truly independent journalism
By registering, you will also enjoy limited access to Premium articles, exclusive newsletters, commenting, and virtual events with our leading journalists
Already have an account? sign in
Join our new commenting forum
Join thought-provoking conversations, follow other Independent readers and see their replies