More than 100,000 children denied mental health treatment each year, figures suggest
Tens of thousands of 10-17 year olds seeking help turned away from NHS trusts because problems not deemed 'serious' enough, warns Children's Society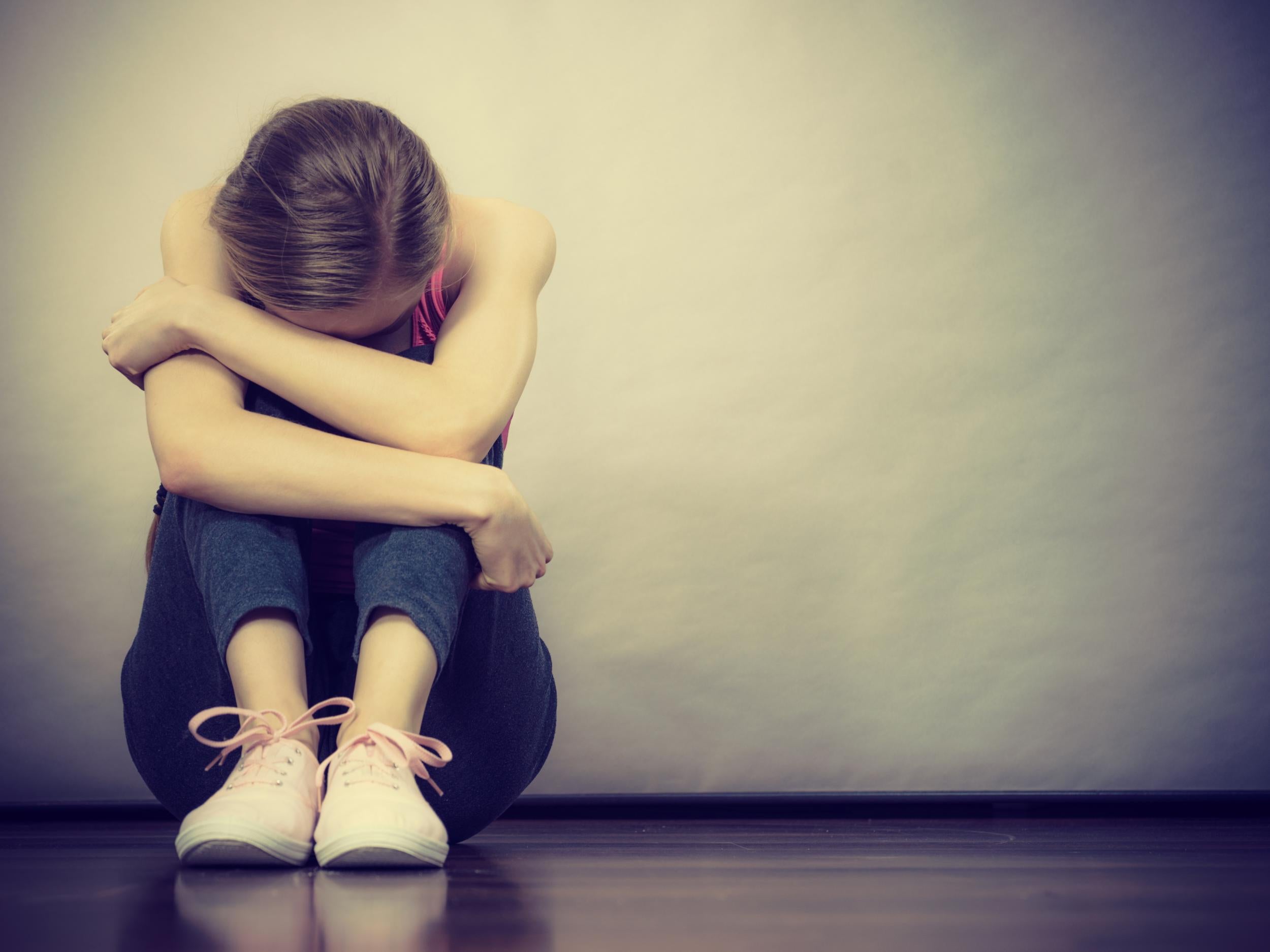 Tens of thousands of children are being turned away from mental health services each year, according to new figures which have fuelled concerns that cuts to services risk more youngsters reaching "crisis point".
A report by the Children's Society estimates that more than 100,000 10- to 17-year-olds seeking help are being turned away from child and adolescent mental health services because their problems were not deemed "serious" enough.
Based on data obtained through freedom of information requests, the charity estimates that as many as 185,000 young people aged 10-17 were referred to specialist mental health services, usually by their GP, schools or social services, in 2017 – but that only 79,000 received treatment in the same year.
This indicates that around 60 per cent of those referred, or almost 110,000 children, were not treated that year.
The Children's Society said that due to high treatment thresholds, many young people may never have their needs addressed and are therefore more likely to reach crisis point.
Barbara Keeley, shadow minister for mental health and social care, said the findings were shocking and accused the government of "failing to address the real crisis in children's mental health".
She added: "We know that early intervention is crucial, so to see so many children turned away from services, to potentially reach crisis point without help, is deeply worrying.
"All we have had from this Tory government is warm words about children's mental health but this shows the reality that services are stretched to breaking point and children with mental heath problems aren't getting the support they need."
The report also raised concerns about waiting times, with children with the most serious need waiting the equivalent of a school term – on average 12 weeks – from referral to treatment, when the current waiting time standard is four weeks.
In some areas, children experiencing issues such as anxiety, depression and self-harm were having to wait much longer – up to 364 days – from referral to first treatment, the charity said.
The results of a survey carried out as part of the research indicate that a third (32 per cent) of parents of children between the ages of four and 17 said their child had been affected by a mental health issue in the last year, and that two in five of those parents had sought help but not received any support.
Two in three parents (64 per cent) surveyed said that if they were concerned about their child's mental health they would initially go to their GP to seek help. Just under a third of parents were unaware if counselling was available in their child's school.
The government is piloting more mental health support in schools, but the charity said as little as one-fifth of the country would benefit from the planned pilot schemes, meaning the current "postcode lottery" would continue for the foreseeable future.
The Children's Society is urging the government to make it a mandatory requirement for clinical commissioning groups (CCGs) to provide mental health support in every school and college in the country for children with low to moderate mental health needs, as well as support within the community.
Sam Royston, director of policy and research at the charity, said it was a "scandal" that so many children and young people were suffering with their mental health are not getting the support they need.
He added: "For those young people with the most serious need NHS waiting times for services remain shockingly high, and we urge the government to ensure all children and young people can get immediate help when they need it – at their school or at a local community drop-in centre – so they have an opportunity to talk about how they are feeling and are not made to suffer in silence."
The figures come after an investigation by the children's commissioner found spending on early intervention services for children's mental health had been cut in more than a third of areas in England.
The findings showed that preventative schemes like school counsellors, drop-in centres and online counselling, designed to intervene before mental health issues become severely debilitating or even life-threatening, were now inaccessible.
In one case, a girl tried to "take her own life by drinking bleach" after repeatedly trying and failing to get help, according to the commissioner.
Mental Health Awareness: Facts and figures
Show all 10
Meanwhile, one in eight children in England have a mental health disorder, according to the NHS, which warned last year that decades of underfunding to vital support services is putting young people's lives at risk.
A quarter of 11- to 16-year-olds with a mental health disorder have self-harmed or attempted suicide, which rises to as high as 46 per cent among teenage girls with a disorder, official figures show.
A Department of Health and Social Care spokesperson said: "Investing in our children's mental health is a priority for this government. We are transforming services through the NHS Long Term Plan – backed by an extra £2.3bn a year – so that 70,000 more children a year will have access to specialist mental health care by 2020-21 and, by 2023-24, 345,000 extra children and young people will have access to support, including new mental health support teams in schools.
"Early intervention is vital and we are piloting a four-week waiting time standard for treatment, training a brand new dedicated mental health workforce for schools across the country, and teaching pupils what good mental and physical health looks like."
Join our commenting forum
Join thought-provoking conversations, follow other Independent readers and see their replies