Child poverty up 1 million since 2010, largely because of benefit cuts and pay freezes, study finds
Number of children growing up in poverty to hit 3.1 million this year, up almost 50 per cent since 2010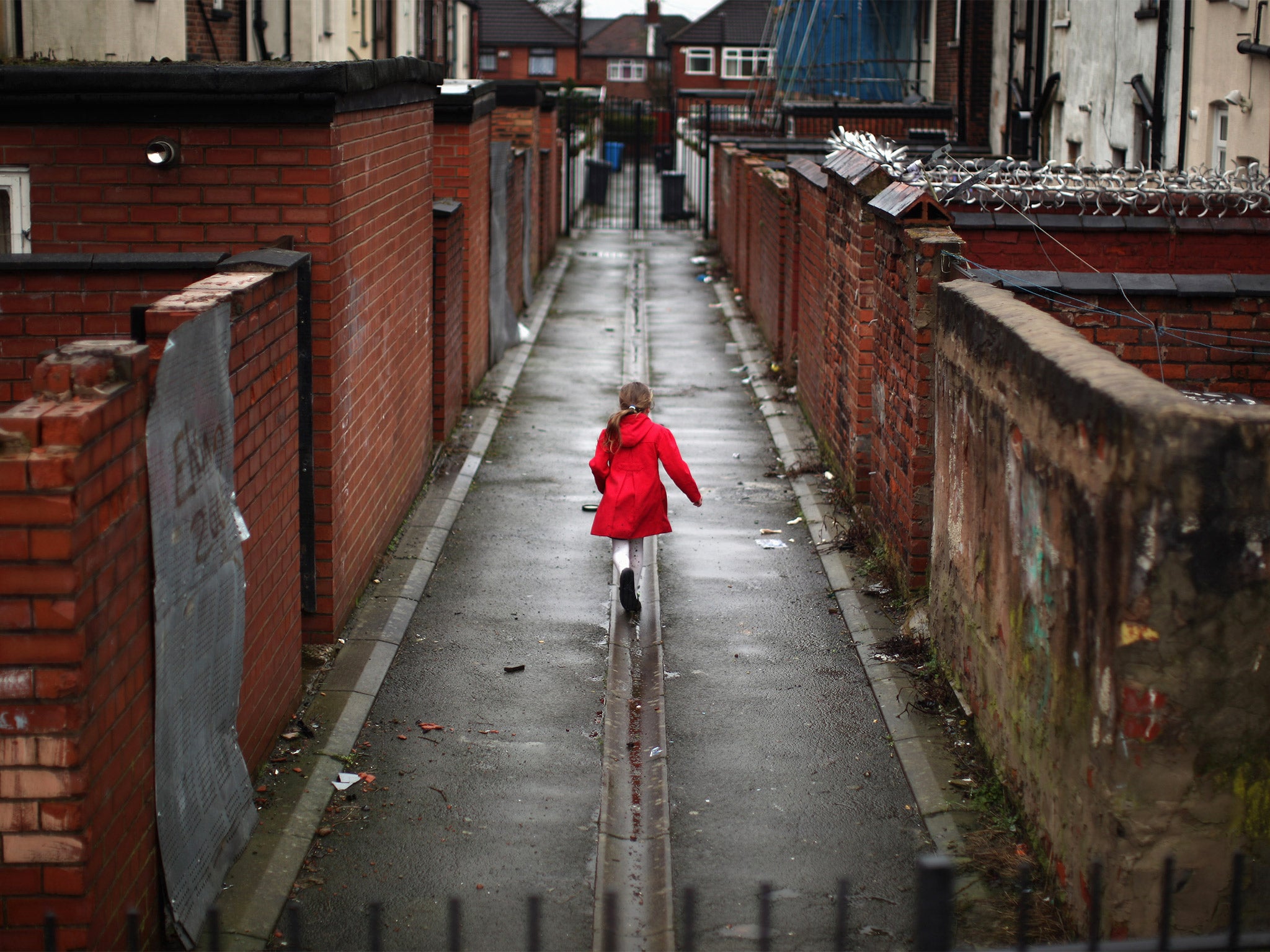 One million more children in working households are growing up in poverty than did so in 2010, largely because of cuts to in-work benefits and public sector pay freezes, research for the Trades Union Congress has found.
A study by Landman Economics found that child poverty in working families will hit 3.1 million in the 2018-19 tax year up almost 50 per cent from 2.1 million when the coalition government came to power.
Around 600,000 of those children have been pushed into poverty by pay freezes and benefits cuts, the study calculated. Weak wage growth and the spread of insecure work have also contributed the overall rise of one million, while some is a result of population growth.
The number of children in poverty has grown by at least 30 per cent in every region of the UK, the research found, with the East Midlands experiencing a 76 per cent jump – the largest in the country.
Families in which both parents work in the public sector have been hit hardest, having seen their average household income fall by £83 a week in real terms, while households with one parent who works in the public sector have lost £53 a week, according to the study.
Workers in health and education have been taken a 13.3 per cent pay cut in real terms since 2010 for while workers in public administration have seen wages slashed 14.3 per cent.
The research is published as workers prepare to march in London on Saturday as part of a TUC demonstration demanding a better deal for working people.
Labour leader Jeremy Corbyn is due to address a rally in Hyde Park, that will also feature speeches by TUC general secretary Frances O'Grady and frontline workers.
Ms O'Grady said: "Child poverty in working households has shot up since 2010.
"Years of falling incomes and benefit cuts have had a terrible human cost. Millions of parents are struggling to feed and clothe their kids.
"The government is in denial about how many working families just can't make ends meet. That's why tens of thousands will be marching in London this Saturday to demand a new deal for working people.
"We need ministers to boost the minimum wage now, and use the social security system to make sure no child grows up in a family struggling to get by."
A Government spokesperson said: "We do not recognise the TUC's figures. The reality is there are now one million fewer people living in absolute poverty compared with 2010, including 300,000 fewer children.
"We want every child to get the very best chances in life. We know the best route out of poverty is through work, which is why it's really encouraging that both the employment rate and household incomes have never been higher."
Join our commenting forum
Join thought-provoking conversations, follow other Independent readers and see their replies