Child poverty hit 12-year high before pandemic, figures show
4.3 million children were in poverty before Covid-19 - prompting warnings situation will be even worse now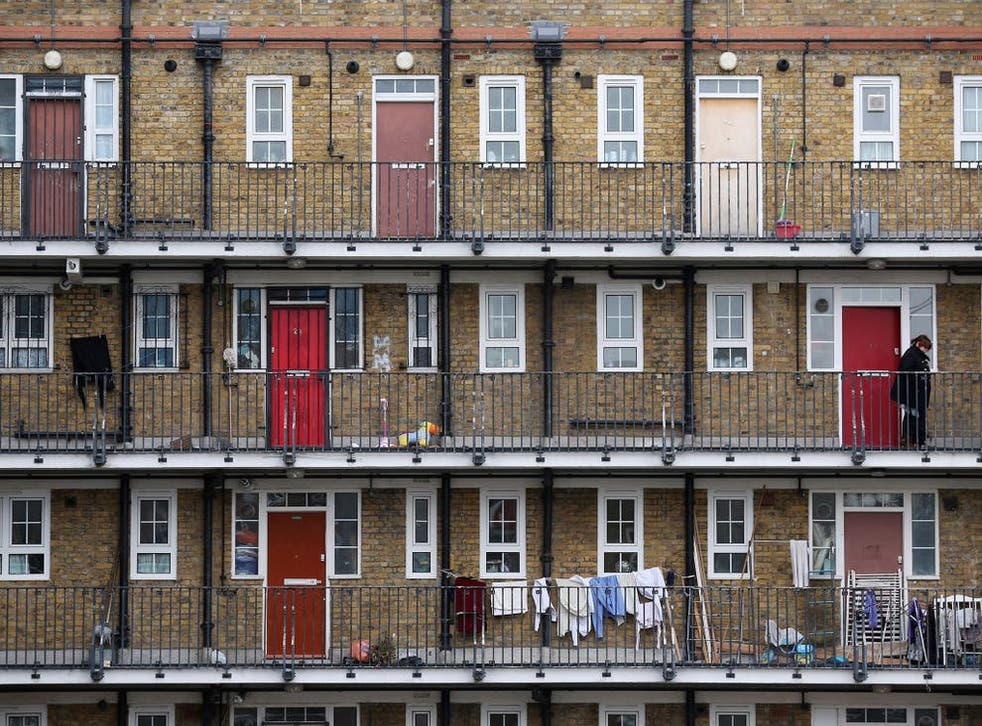 Child poverty hit a 12-year high in the year before the pandemic, new data shows, fuelling concerns that the impact of coronavirus will have likely driven the numbers up even further.
Government figures published on Thursday showed the number of children living in relative poverty after housing costs rose by 172,000 to 4.3 million in 2019-20. This amounted to 31 per cent of the child population, up from 29 per cent in the previous year and the highest level since 2007-08.
Experts have warned child poverty will have risen even further during the pandemic – for which the equivalent data is not yet published – and that working families face a "double threat" this winter to their living standards as unemployment peaks and universal credit is cut. Three quarters of children in poverty live in working families.
While typical household incomes grew by 4.5 per cent in 2019-20, following a slight fall the year before, overall poverty levels also increased in the year running up to the pandemic – with 67,000 more individuals in poverty - 14 million in total and 22 per cent of the population, data shows.
In light of the figures, ministers are being urged to extend the £20 universal credit uplift — introduced at the start of the pandemic and due to end in September 2021 — to prevent plunging families into "deeper dire straits" in the wake of the pandemic.
Read more:
• 1.3 million families to rely on food parcels this Christmas
• Generation of poorer children may never recover from 'cruel blow' of pandemic
• Parents are spending child benefit on bills as finances tighten during pandemic
The government responded to the figures by highlighting that they measure relative poverty - which is calculated against median incomes - as opposed to absolute poverty - where household income is below a necessary level to maintain basic living standards. Under this measure, 700,000 fewer people were in poverty before housing costs than in 2010.
Separate figures published on Thursday by HMRC shows that 4.7 million workers – 15 per cent of all private sector employees – were furloughed either fully or partially at the end of February this year.
Karl Handscomb, senior economist at the Resolution Foundation, said that while many higher income households had been able to work from home and increase their savings during lockdown, lower income households were more likely to have stopped working and seen their debts rise as a result.
"As Britain finally looks to emerge from the pandemic, this should remind us of the need to ensure the recovery reaches everyone across Britain – and particularly those who have been hit hardest by the pandemic," he added.
The new data, from the government's Households Below Average Income statistics, show 51 per cent of all children in poverty in 2019-20 were in families with a youngest child aged under five, while 1.7 million children went hungry because their family could not afford enough food.
Dan Paskins, UK director at Save the Children, said the rise in child poverty was "deeply disheartening", and pointed out that the figures didn't provide a full picture of the impact of Covid and how much worse the situation would potentially be now.
"Parents we work with tell us they're having to go without meals or electricity just to make sure their children have food to eat. One mum told us she is burning candles because she cannot afford to pay for electricity. This just isn't right," he said.
Mr Paskins said the figures should be a "catalyst" for the government to keep the £20 uplift to universal credit for another year, to "prevent plunging families into deeper dire straits amidst financial uncertainty".
Imran Hussain, director of policy and campaigns at Action for Children, accused the government of being "in denial" over rising child poverty, warning that it threatened to "torpedo its flagship plans for levelling up".
Alison Garnham, chief executive of the Child Poverty Action Group, called for an increase in child benefit, saying that raising it by £10 per week would lift 450,000 children from poverty.
"One year from now we should not have to look at data showing even more children have fallen into poverty because of government inaction," she added.
Work and pensions secretary Thérèse Coffey said: "We have increased our support with an unprecedented package of measures targeting those with the lowest incomes to help families through a difficult year – including by injecting billions of pounds into the welfare safety net, ending the benefits freeze, helping with housing costs and increasing the national living wage. Crucially, furlough has also saved millions of jobs and protected livelihoods.
"Our relentless focus as we build back better is on getting Britain back on its feet through our multi-billion pound Plan For Jobs, which is already delivering for people of all ages right across the country."
Join our new commenting forum
Join thought-provoking conversations, follow other Independent readers and see their replies