Can dental X-rays determine a refugee's age?
The age assessment method has been dismissed as 'imprecise' and 'inappropriate', although they are used in Sweden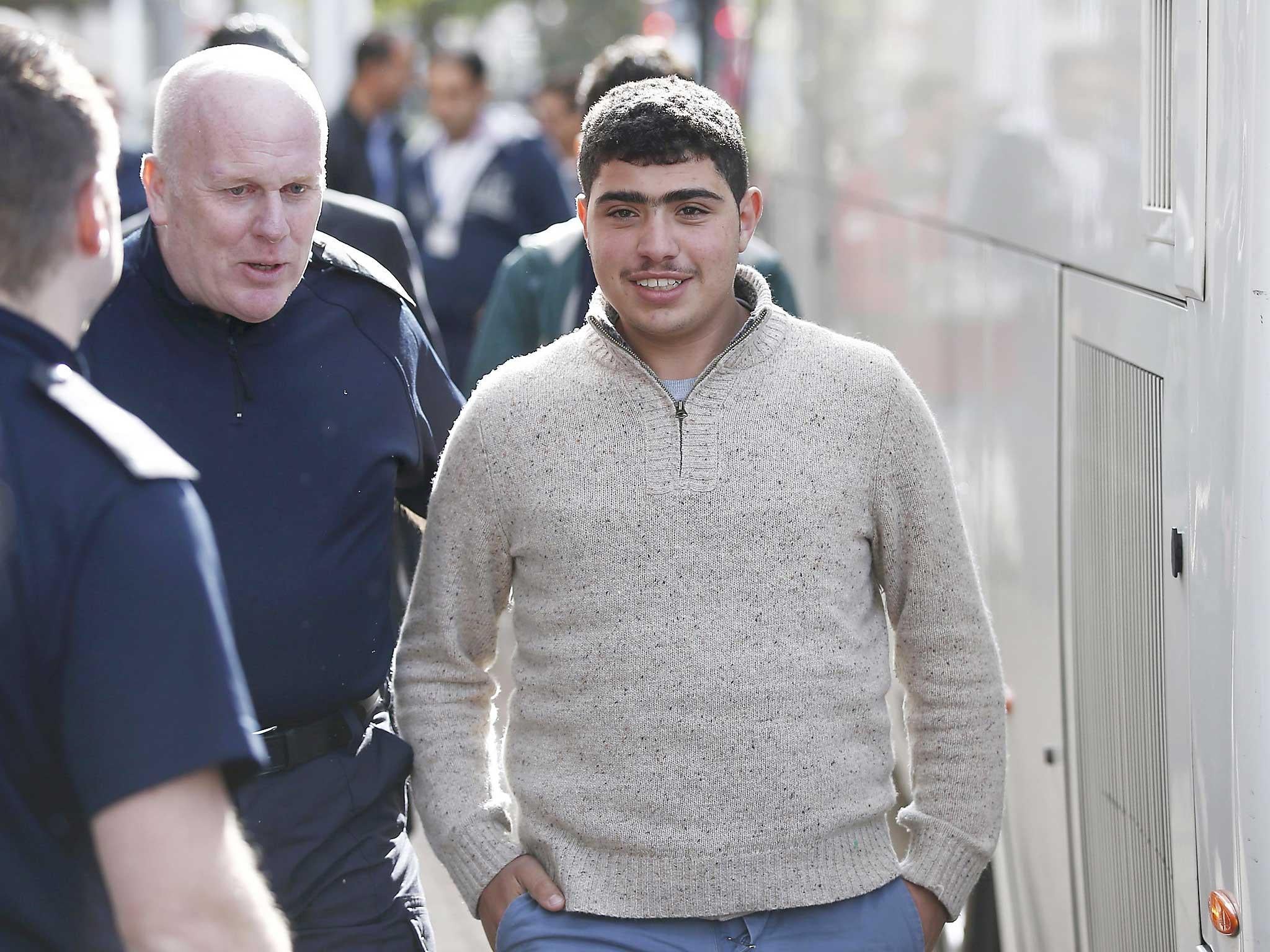 A Tory MP has claimed child refugees arriving in the UK from Calais should undergo dental X-rays to ensure they are under the age of 18, and while they are used in Sweden and other countries, concerns remain about their effectiveness.
Children with links to the UK began arriving in Britain from the Calais Jungle this week after French authorities approved a list drawn up by charity Citizens UK.
But after photographs were published of 14 male refugees arriving on UK soil on Monday (17 October), remarks began to circulate that they looked older than 18.
Amid the speculation, Conservative MP David Davies claimed medical tests, such as dental X-rays, should be carried out on children arriving in the UK from Calais to assess how old they are, claiming such tests would "verify their age very, very accurately".
What do other countries do?
Sweden recently introduced a measure to do medical age assessments of unaccompanied asylum seekers by examining their teeth and knee joints, amid growing doubts over the accurate age of those who seek asylum in the country.
Meanwhile in France the High Council for Public Health (HCSP) adopted a recommendation in January 2014, stating that "the medical examination must take place only at last resort and after a social evaluation and an examination of civil status documents," referring to the fact that no method taken alone can scientifically determine precisely and reliably the age of a person.
What are are people saying?
Mr Davies' comments sparked a wave of anger online and provoked a strong response from several charities working with migrants and refugees.
Rowan Farrell, co-founder of Refugee Info Bus, a charity operating in the Jungle camp, said the children looked more "weathered" due to the trauma they have endured. Mr Farrell told The Independent: "A lot of the 16 and 17 year-olds in the camp look very weathered. They've been living in tents in Calais and before that they've been through things we can't possibly imagine.
"I've physically seen it myself. Refugees and migrants who look a lot older, more wrinkled. But then you speak to them and see that they speak and act like a child, because they are in fact a child."
Citizens UK, the charity working with the government to bring unaccompanied minors to the UK, urged that the age assessments carried out on the children was a "rigorous process" and that lawyers "spend 10 hours on each case".
Jonathan Clark, a Citizens UK Leader, said: "Extensive checks are carried out on the children. Safe Passage UK works with while they are still in Calais to verify that they are under 18; this is an extremely rigorous process and our lawyers spend ten hours just on verification for each case. In addition, the Home Office carries out their own checks before children are brought to the UK."
So does checking teeth actually work?
While Mr Davies said the tests would be "very accurate", experts have said dental evidence is said not totally reliable, pointing out it is possible to wrongly estimate someone's age by up to three years when making an estimate based on this criteria.
Professor of medical statistics at the Great Ormond Street Institute of Child Health, Tim Cole, told the BBC these tests were "very inaccurate," saying: "If you test children around the age of 18, or three years either side, in this way, the results get one third of the ages wrong.
Calais Refugee Children arrive in UK
Show all 9
The Royal College of Paediatrics and Child Health (RCPCH) meanwhile said the tests are "imprecise" and "inappropriate", adding that there are health risks involved.
A spokesperson for RCPCH told The Independent: "There is no single reliable method for making precise age estimates and the most appropriate approach is to use a holistic evaluation, incorporating narrative accounts, physical assessment of teeth, puberty and growth, and cognitive behavioural and emotional assessment.
"The use of radiological assessment is extremely imprecise and can only give an estimate of within two years in either direction and the use of ionising radiation for this purpose is inappropriate. If not done for medical purposes it can be potentially dangerous for a child to undergo these X-rays."
Frances Trevena, Acting Head of Policy and Programmes for Coram Children's Legal Centre, a national charity committed to promoting children's rights, confirmed there is no medical procedure that can accurately assess a person's age, and raised "serious concerns" over "lazy assumptions" being made "on the basis of appearance.
Ms Trevena told The Independent: "It is important to note that there is no way to accurately assess age, with the margin of error sometimes as much as five years either side, especially around the time of puberty. There is no medical assessment, whether through dental x-rays or measurement of bone density, which can accurately assess a child's age.
"The Children's Commissioner, British Dental Association and Royal College of Radiologists have raised serious concerns around medical procedures being used to assess age, particularly given the significant lack of accuracy.
"In our experience, children as young as 14 are often incorrectly assessed as adults, and this can lead to serious repercussions, including children being placed in facilities with adults, in detention and in some cases going missing.
"Where no reliable documentation exists, assessing age is notoriously difficult. Cultural differences, physical changes through puberty and the effect of trauma can have a significant impact on physical experience.
"UK government guidance confirms that assessments should only be carried out where there is significant reason to doubt the age of the child. It is extremely difficult to assess age from physical appearance alone, it is better that trained professionals conduct these investigations than journalists and political commentators.
"Vulnerable children fleeing persecution, often suffering high levels of trauma, will suffer from lazy assumptions made on the basis of their appearance."
What does the Government say?
Since Mr Davies made his comments it has been reported that, according to Home Office documents, nearly two-thirds of "child" refugees who officials questioned about their real age in the year 2015 were found to be adults.
However when asked how the age assessments were done in relation with the statistics,the government said there was no way of accurately confirming a refugees' age through medical tests, and explained that where documentary is not available, the assessment is made based on the "physical appearance" and "demeanour" of the individual.
A Home Office spokesperson said: "All individuals are referred to the UK authorities by the France terre d'asile (FTDA) and are then interviewed by French and UK officials.
"Where credible and clear documentary evidence of age is not available, criteria including physical appearance and demeanour are used as part of the interview process to assess age.
Calais refugee camp is at 'crisis point'
Show all 8
"We do not use dental x-rays to confirm the ages of those seeking asylum in the UK. The British Dental Association has described them as inaccurate, inappropriate and unethical."
Join our commenting forum
Join thought-provoking conversations, follow other Independent readers and see their replies