Dozens more child refugees could make dangerous Channel crossing in event of no-deal Brexit, charities warn
More than 60 unaccompanied minors in northern France may turn to unauthorised routes after it emerged reunification policy set to end after Brexit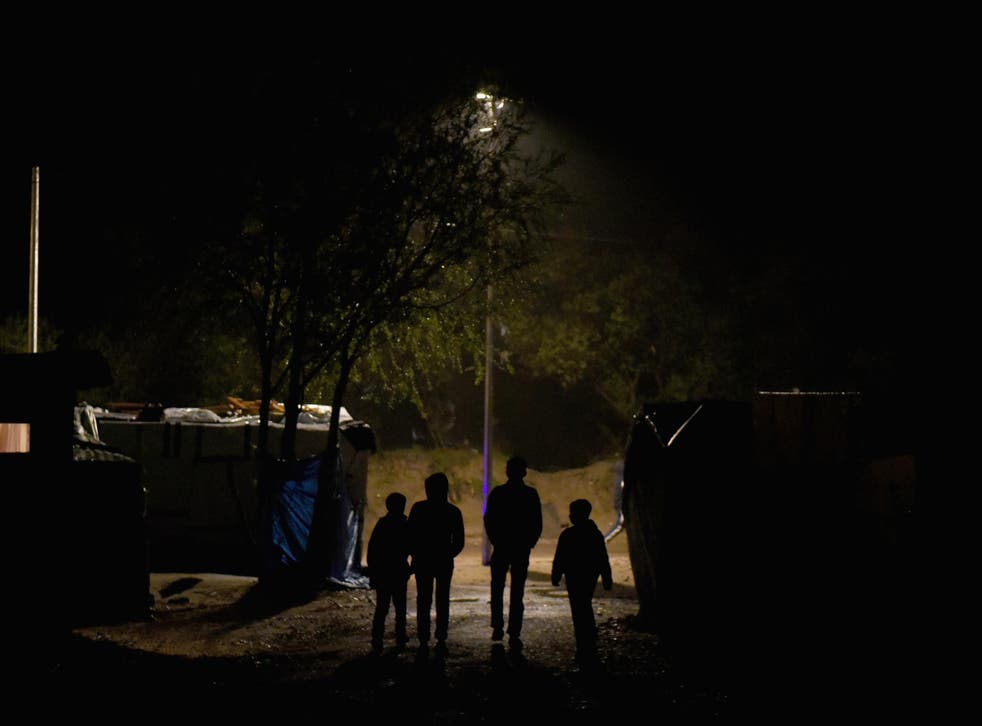 Dozens more refugee children could risk their lives making the dangerous crossing from France to Britain if the UK leaves the EU without a deal, charities have warned.
The system of transferring asylum-seeking children in the EU to join family members in Britain is set to come to an end under no-deal Brexit, the UN refugee agency UNHCR has said.
This would leave hundreds of child refugees in Europe turning to people traffickers in an attempt to join their family members, including around 64 youngsters in northern France, charities and politicians warn.
Currently, unaccompanied minors in Europe who have relatives in the UK can apply to join them under the Dublin III Regulation, which is part of EU law.
It is a long process, with children often waiting months or even years to be moved to Britain after submitting their applications, but it has enabled hundreds of youngsters to reunite with their relatives in recent years.
Refugee Youth Service: Helping unaccompanied children in Calais

Show all 10
Maddy Allen, field manager for Calais-based charity Help Refugees, said scrapping the law would "immediately put hundreds of children at risk across Europe", including the 64 youngsters sleeping outside in Calais and Dunkirk.
"These are children who should be reunited with their family members from whom they've been separated," she told The Independent.
"To withdraw from the Dublin regulations for family reunification would be to further entrench the hostile environment into the fabric of Britain. It is a cruel and inhumane step that would leave unaccompanied children scattered around Europe, falling prey to smugglers and traffickers."
Lord Alf Dubs, who earlier this year passed an amendment to continue the family reunion provisions after Brexit, told this newspaper: "Given that both houses passed the legislation that we should go on having the child reunion mechanism after we've left the EU, I think it is disgraceful if they now say they're going to drop it altogether.
"These are vulnerable children. It's an absolute disgrace. It's shabby and contemptible. I am going to raise it in parliament as soon as I can.
"All we're saying is if you've got a Syrian boy in France who's got an uncle in England, then the right thing is for him to be with his uncle. It makes for international cooperation, but above all it saves young people from being absolutely without any family members at all.
"The whole argument for the legislation is that if we give young people safe routes, then they don't fall into the hands of traffickers. All that will happen is that they will then resort to the traffickers. It's a lose-lose situation."
A UNHCR spokesperson said: "The UNHCR understands that if the UK leaves the EU without a deal, the Dublin Regulation, which allows for the transfer of asylum-seeking children and adults within the EU to join family members, will no longer apply to the UK.
"UNHCR urges the UK government and its European partners to work together to ensure that appropriate arrangements remain in place for asylum seekers, refugees and stateless people."
The warnings come amid a surge in displaced people attempting to cross from France to Britain in small boats, which has prompted fierce debate around how to prevent asylum seekers from embarking on dangerous journeys.
Charities have urged ministers to roll back "brutal" border policies at Calais which they say push people into turning to illegal routes, while Boris Johnson warned that he would send any asylum seekers who successfully cross back to France.
Support free-thinking journalism and attend Independent events
A Home Office spokesperson said: "The UK takes its responsibilities towards unaccompanied children extremely seriously and in the last 12 months we gave protection to over 7,000 children.
"Deal or no deal, cooperation will continue on asylum and returns as it is in the interests of the UK and the EU. That is why we have taken proactive action to ensure that whatever the circumstances, Dublin requests relating to family reunification that have not been resolved on the date we leave will continue to be considered under existing rules."

Join our new commenting forum
Join thought-provoking conversations, follow other Independent readers and see their replies