Child sex offences recorded across UK hits all-time high amid growing concerns over online grooming
Alleged sex offences against children rise by a fifth in a year, with one recorded by police every 10 minutes, prompting urgent calls to tackle 'shocking surge' in abuse online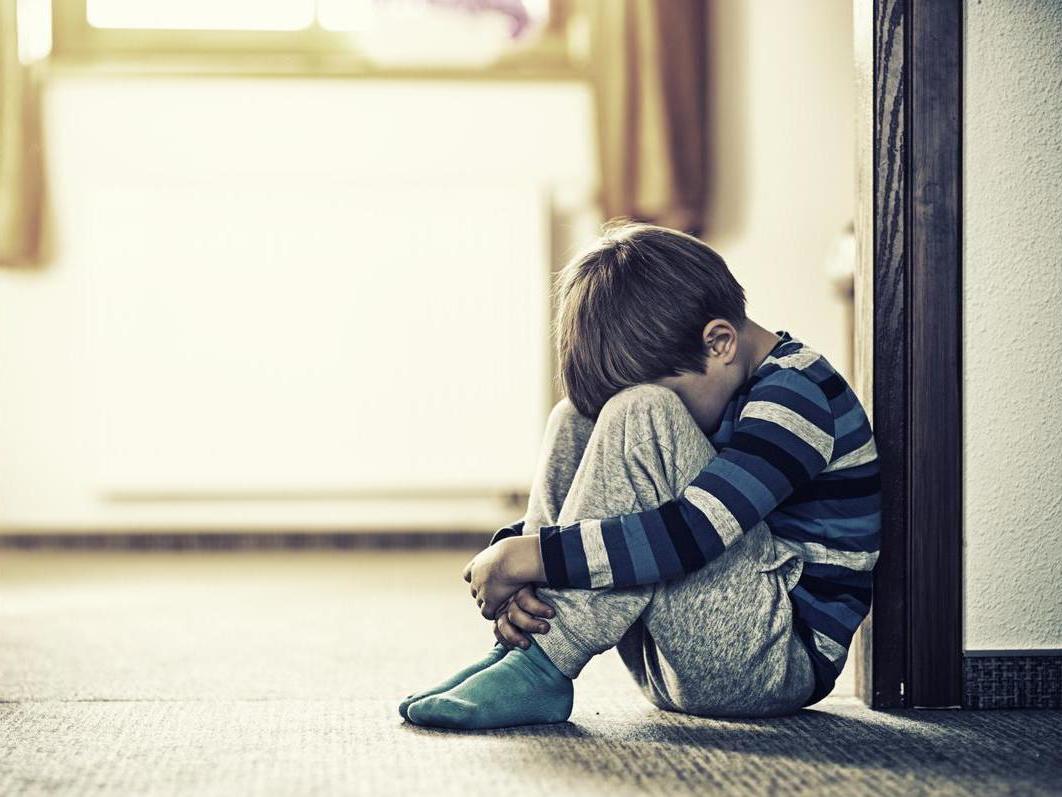 Child sex offences recorded by police forces across the UK have hit an all-time high, prompting campaigners to urge that more needs be done to reduce the "increasingly common" instances of children at risk of online grooming.
The number of alleged sex offences against children in 2016 was up by nearly a fifth on the previous year, climbing to 55,507, or one child sex offence every ten minutes, according to figures obtained by the National Society for the Prevention of Cruelty to Children (NSPCC).
A total of 13,565 incidents of rape, sexual assault and sexual exploitation were recorded against children aged ten and under, while 2,799 of these crimes were perpetrated against children below the age of four – some of whom would be too young to even attend primary school.
The shocking statistics, obtained through Freedom of Information requests, have prompted calls for specialist training for police investigating child abuse that occurs through online platforms, which have increased dramatically in recent years.
More than 1,800 incidents involving online indecent images of children are currently referred to the National Police Chief Council's (NPCC) Child Sexual Exploitation Referral Bureau each month, compared with 400 a month in 2010, according to the National Strategic Assessment of Organised Crime 2016.
In one case known to the NSPCC, a 15-year-old girl was sexually exploited online by an adult man who communicated with her through a mobile phone messaging app under the guise of a young girl.
Charlotte, whose name has been changed to protect her anonymity, was coerced into sending naked images of herself at a time when she felt "low and lonely", and was later close to meeting up with the man, before the NSPCC intervened.
"When I was 15 I was feeling really low and lonely. I found it difficult to mix with people and I wasn't sure why," said Charlotte, now 18.
"I used to go online a lot and often used Blackberry messenger (BB). One day I got a BB request from a girl I didn't know and added her. I don't know how she got my number but I had previously put my BB number on Facebook asking people to add me.
"We talked quite a lot for a few days about general things and built up a friendship. After a couple of days the conversation turned. She kept asking and asking for me to send her a naked picture. I wasn't very confident and was more likely to do something like that without questioning the reason why so I just sent her one without thinking about it.
"She kept asking for more. When I said 'no' she threatened to put the ones she had on Facebook. I was scared as I didn't want my friends and family to see it."
The photographs were later shared on a Facebook group, and police traced the page back to a man who had been targeting a number of young girls in this way.
"It made me feel even worse knowing that it was a man that had done that to me. The BB messages had a female's name and picture on it and I didn't even question that it could be someone else and not the person who they said they were," Charlotte added.
"I was bullied a lot and had to move from my area, school and home to escape it. Not long after that a man called Liam added me on Facebook. We started talking a lot and the conversation was really friendly.
"He was saying that I should call him and go and meet him. He turned the conversation sexual and then started saying that I should have phone sex with him. I didn't and I'm glad because the police later told is it was the same man who had tricked me before."
The NPCC's child protection branch has responded to the findings by highlighting the role played by technology in cases of child sex abuse, saying more must be done to combat the threat to children online – including the role of service providers.
Chief Constable Simon Bailey, NPCC's council lead for child protection, said: "These figures, collated by the NSPCC, continue to highlight the shocking scale of child sexual offences reported to police forces.
"As a service our approach is changing for the better and many more victims now have the confidence to come forward and report. We have responded to criticism, risen to the challenge and changed the way we engage with victims and how we investigate abuse.
"We now have to look at the possibility that more abuse is being perpetrated and that technology is facilitating this. As its involvement in investigations is becoming increasingly common, more needs to be done to combat this threat. I believe the service providers have to do more."
Dr Juliane Kloess, researcher in Forensic and Criminological Psychology at the University of Birmingham, who has done extensive research into the issue, told The Independent sex offences against children are "largely facilitated" by the expanding online environment.
"The sexual molestation and abuse of children existed long before the emergence of the Internet, yet the engagement in sexually inappropriate communication with children and potentially locating them via Internet communication platforms for sexual abuse in the physical world is largely facilitated by the online environment," Dr Kloess said.
"The anonymity of the online environment allows users to adopt online identities or personas, which are difficult to verify and may be used for the purpose of deception. The Internet further affords a greater opportunity to gain access to a child through the availability of a wide range of Internet communication platforms and an apparently unlimited number of users.
"Once contact has been established with a particular child, offenders may engage in a process of sexual grooming in order to overcome the child's resistance, as well as gain their compliance and secrecy to avoid disclosure."
Research by the universities of Bath and Birmingham in collaboration with the NSPCC recently found 55 per cent of people involved in sexting were below the age of 16, among whom two-thirds felt forced to send images to the other person – who in more than half of cases this was to someone over the age of 18.
In a separate UK study of 354 school children, 33 per cent of the 13- to 14-year-olds said they had been approached sexually online, while 25 per cent of the young people who had received unwanted sexual approaches reported high levels of distress as a result of the contact, including stress, fear, anxiety and depression, along with post traumatic stress disorder.
Separate research found that only 10 per cent of these types of sexual approaches tend to be reported to authorities, supporting warnings from the NSPCC that the total number of sex offences committed is unknown because children may not have come forward due to being frightened, embarrassed, or not realising that they have been abused.
NSPCC Chief Executive Peter Wanless said: "This steep rise lays bare just how extensive this appalling crime against children has become, claiming multiple victims every hour, some of whom are yet to say their first word.
"Sexual abuse can shatter a child's life and leave them feeling ashamed, depressed, or even suicidal. Now, more than ever, victims need help as soon as possible to help them recover from their ordeals and go on to lead full and happy lives.
"Government must commit funds to early intervention that better help these children who through no fault of their own are enduring so much pain."
Join our commenting forum
Join thought-provoking conversations, follow other Independent readers and see their replies