Child sexual abuse inquiry: Current MPs along with Catholic and Anglican churches to be investigated
Children's homes, local councils, church institutions and schools are also being investigated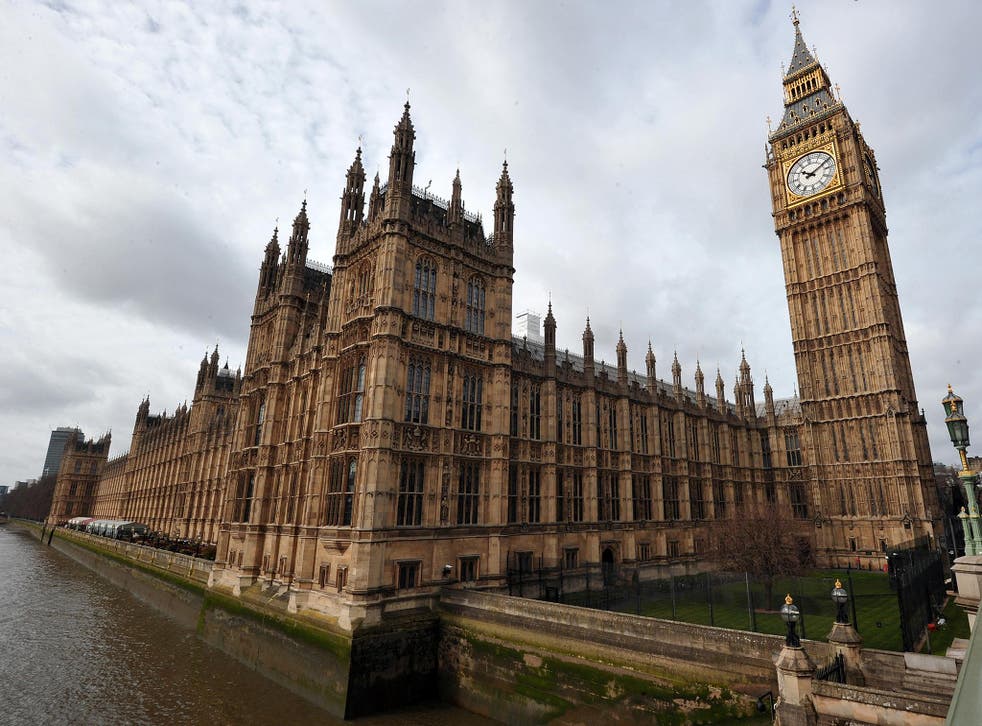 Current MPs and the Catholic and Anglican churches will be investigated over historical child sex abuse claims in England and Wales, it has been announced.
Former politicians, spies, councils, schools and youth offender institutions are also being scrutinised by the independent inquiry led by Justice Lowell Goddard.
Speaking in central London the judge set out 12 different lines of inquiry that will each hold public hearings with victims, witnesses and experts. Both churches as well as Lambeth, Nottinghamshire and Rochdale councils will be among the first areas of focus.
Child abuse going 'undetected'
Justice Goddard said: "The investigation will focus on high-profile allegations of child sexual abuse involving current or former members of parliament, senior civil servants, government advisers and members of intelligence and security agencies. It will consider allegations of cover up and conspiracy and review the adequacy of law enforcement responses to these allegations."
The investigation was set up last year following claims of a high-level cover up of abuse and has been beset by delays following the resignations of two previous chairs, Baroness Butler-Sloss and Fiona Woolf. It will be Britain's largest-ever public inquiry and is expected to take up to five years and cost tens of millions of pounds.
Areas of focus include allegations concerning children in the care of Lambeth and Nottinghamshire councils. Another line of inquiry will be on Knowl View boys' school and Cambridge House children's hostel, where former Lib Dem MP for Rochdale Cyril Smith is said to have abused children for years, and Rochdale council itself.
All three local authorities have been accused of failing to prevent widespread sexual abuse. Details of an internal investigation concerning allegations of assaults carried out by officers within Lambeth council in the 1990s recently revealed there were two sites on council property used to carry out sexual assaults "on many occasions over the years".
Police have also been accused of failing to investigate allegations of abuse at several Nottinghamshire children's homes. Actress Samantha Morton, who spent much of her childhood in care homes in Nottingham, is one of many who say they were sexually abused by residential care workers.
Further concerns in Rochdale were raised in an independent report published last year into the council's response to issues around child sexual exploitation from 2006-13. It revealed a "shocking" inability to protect seven vulnerable girls from sexual exploitation by a gang of men.
The council said: "Since 2012 we have overhauled our children's services and our work is now nationally-recognised."
Rochdale MP and child abuse campaigner Simon Danczuk said: "As ever, the focus should remain on the victims of these horrendous crimes. No inquiry, regardless of how wide ranging, will ever undo these traumatic experiences. But we can ensure that the truth is discovered and that vulnerable children are protected in the future.
"Much has been learned in Rochdale in recent years when it comes to tackling child abuse, but there are still many questions left unanswered. This inquiry will be uncomfortable for our town but a necessary part of the healing process."
The Goddard inquiry will also look at allegations of a cover-up involving the abuse committed by Peter Ball, the former bishop of Lewes and Gloucester, over three decades. The 83-year-old was jailed for more than two years last month for a string of offences against teenagers and young men.
Allegations of abuse at the Medomsley Detention Centre in Durham – from more than 1,100 men – as well as the response of abuse allegations by the National Crime Agency will also be investigated.
Justice Goddard said she hoped some of the investigations would be concluded within 18 months but others could take several years. She described the original five-year timetable for completion as "ambitious but achievable" and said that regional truth centres for victims would be set up next year.
She said: "To run 12 investigations in parallel represents an organisational challenge that is unprecedented in a public inquiry in the United Kingdom. We are determined to succeed and expect full co-operation of all institutions and individuals who can assist us in our work."
The Victims and Survivors Consultative Panel to the Inquiry said: "Too many victims and survivors of child sexual abuse have suffered in silence. These investigations will give public voice to that suffering and bring greater understanding of why so many horrific crimes went unreported and undetected for so long. We encourage anyone who is a victim or survivor of child sexual abuse and who wants to share their experience to contact the inquiry."
The 12 investigations
* Children in the Care of Lambeth Council
* Children in the Care of Nottinghamshire Councils
* Cambridge House, Knowl View and Rochdale Council
* Child Sexual Abuse in the Anglican Church
* Child Sexual Abuse in the Roman Catholic Church
* The Sexual Abuse of Children in Custodial Institutions
* Child Sexual Abuse in Residential Schools
* The Internet and Child Sexual Abuse
* Child Sexual Exploitation by Organised Networks
* The Protection of Children Outside the United Kingdom
* Accountability and Reparations for Victims and Survivors
* Allegations of Child Sexual Abuse linked to Westminster
Register for free to continue reading
Registration is a free and easy way to support our truly independent journalism
By registering, you will also enjoy limited access to Premium articles, exclusive newsletters, commenting, and virtual events with our leading journalists
Already have an account? sign in