Child slavery victims 'falling through cracks' as Home Office delays support promised four years ago
Exclusive: UK's anti-slavery tsar and children's charities raise concern about 'unjustifiable' delay in full rollout of Independent Child Trafficking Guardian scheme, promised by ministers in 2016
May Bulman
Social Affairs Correspondent
Thursday 05 March 2020 14:58 Comments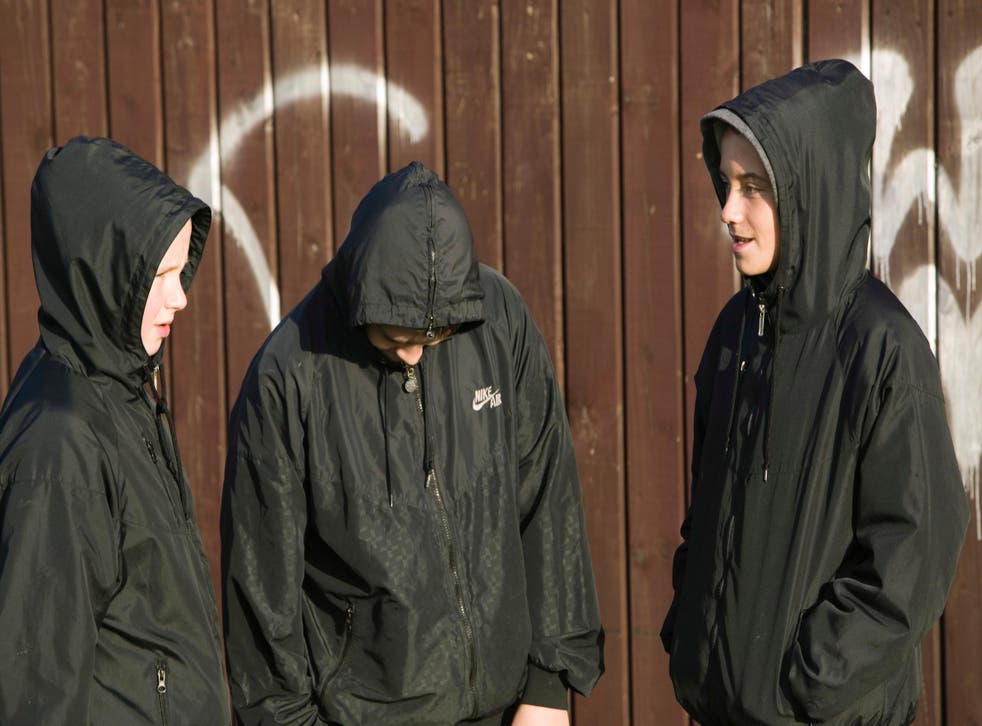 The Home Office has been criticised for allowing thousands of child trafficking victims to "fall through the cracks" by failing to implement a policy designed to protect them for four years after it first pledged to do so.
The UK's anti-slavery tsar and various children's charities have raised concerns about the unexplained and "unjustifiable" delay in the government's rollout of the Independent Child Trafficking Guardian (ICTG) scheme, designed to provide specialised one-to-one support to the growing number of youngsters being identified as victims of exploitation.
More than 2,000 British children were referred to the Home Office as potential modern slavery victims in the year to September 2019 – a 66 per cent rise on the previous year that is widely believed to have been driven by the growing number of youngsters exploited by county lines gangs.
In an interview with The Independent last week, independent anti-slavery commissioner Dame Sara Thornton said she had "grave concerns" about the rise in cases, and called for an overhaul of the current system of identifying and protecting young people who fall prey to this form of exploitation.
She also raised concerns about the lengthy delay on implementing the ICTG scheme, which was recommended in the Modern Slavery Act 2015 and which ministers vowed to roll out across the UK in 2016.
In a letter dated 12 January to the home secretary, Dame Sara pointed out that currently only a third of areas are covered by the scheme. She added: "Support for children who are amongst the most vulnerable victims should be prioritised and I would appreciate an update on the government's plans."
Dame Sara told The Independent she was yet to receive a response from Priti Patel nearly two months later.
She said: "The government have promised that they will be rolled out. There's been some good evaluation. It's a primary concern. This is something that was in the Modern Slavery Act five years ago, we still only have roll out in a third of areas and by all accounts the evaluation is that it works."
Catherine Baker, senior campaigns officer at child trafficking charity Ecpat UK, said the delay was "unjustifiable" when ministers had openly committed to tackling the issue.
"After nearly five years since this provision for children was introduced in the Modern Slavery Act, the government is still withholding support to the majority of child victims. Many of these children have extremely complex cases and very high support needs and desperately need specialist support from a trusted individual," she added.
One child victim from the charity's youth programme explained how important an ICTG can be, saying: "[She] helps me for everything. She helped me about hospital appointment, GP appointment, referring me to right people to get extra support. She helped me with immigration case, sending lots of emails and reports to social services etc. She is the most helpful person."
Azmina Siddique, policy and research manager at the Children's Society, said the delay was "simply not good enough". She added: "The government vowed to start rolling out independent legal guardians in 2016 but four years later we are still waiting.
"The delays mean too many children are falling through the cracks and not getting the help they need because they are in an area where the scheme does not operate."
Ms Siddique said her charity was also concerned the scheme in its current form "did not do enough" because it did not apply to unaccompanied refugee, migrant and asylum seeking children.
"Our research and experience has shown that a lack of support can cause real harm to these young people – from higher chances of developing severe mental health issues to an increased risk of self-harming and even suicide," she added.
"It is crucial they all have access to a trusted adult who will represent their best interests, help them to navigate complex immigration and criminal justice systems and ensure their voice is heard."
A Home Office review of the ICTA system – which is currently operating in Greater Manchester, Hampshire, the Isle of Wight and throughout Wales – shows a total of 215 referrals were made to the service within the first year, a higher number than expected.
ITV News takes a look at County Lines drug dealing
The review, published last year, showed the most common nationality of children referred into the service was British, at 37 per cent, followed by Vietnamese and Sudanese children. The most common primary types of exploitation for referrals into the service were criminal exploitation, sexual exploitation and labour exploitation.
A Home Office spokesperson said it was committed to rolling out the ICTGs nationally and confirmed that to date it had expanded the support to one-third of all local authorities in England and Wales.
A spokesperson added work to roll out ICTGs across the country was ongoing and would continue to be informed by both recommendations from the Independent Review of the Modern Slavery Act 2015 and learning from the evaluations of the early adopter sites.
Register for free to continue reading
Registration is a free and easy way to support our truly independent journalism
By registering, you will also enjoy limited access to Premium articles, exclusive newsletters, commenting, and virtual events with our leading journalists
Already have an account? sign in
Register for free to continue reading
Registration is a free and easy way to support our truly independent journalism
By registering, you will also enjoy limited access to Premium articles, exclusive newsletters, commenting, and virtual events with our leading journalists
Already have an account? sign in
Join our new commenting forum
Join thought-provoking conversations, follow other Independent readers and see their replies