Child's solitary confinement faces High Court challenge
Legal battle comes amid growing crisis in UK prisons
Rachel Roberts
Tuesday 07 March 2017 01:27 Comments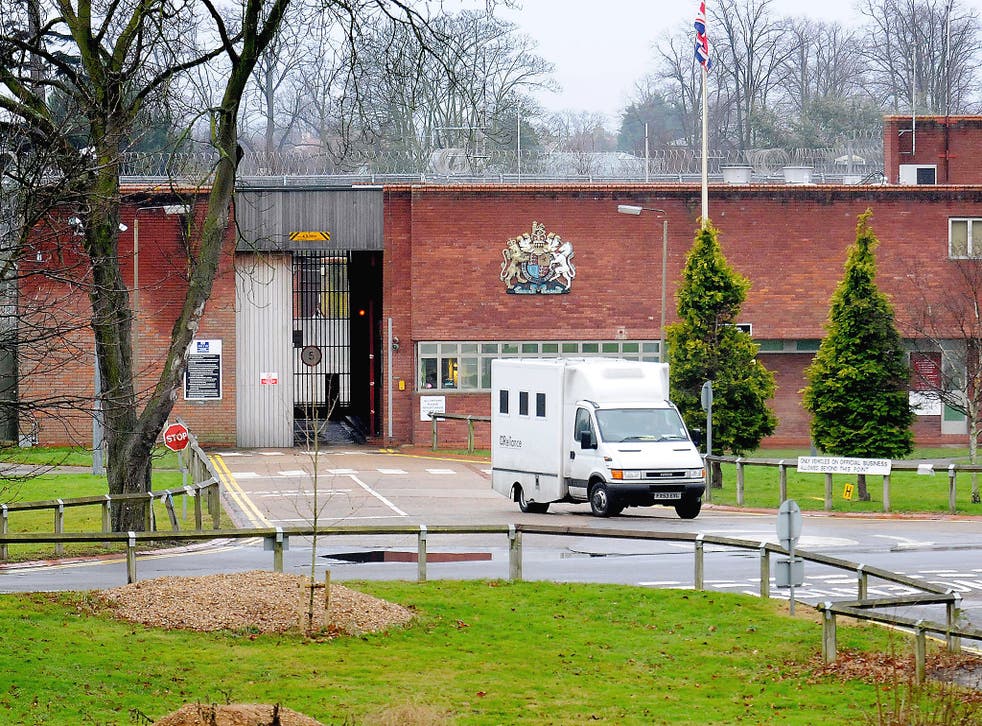 The High Court is to hear an urgent challenge over a teenage boy's "prolonged solitary confinement" in prison after it emerged he has been locked in his cell for more than 23 hours a day.
The Howard League for Penal Reform announced that the High Court has agreed to hear its judicial review action on behalf of the child, who cannot be identified for legal reasons, but is serving his sentence in Feltham Prison in west London.
It is not known what offence he committed or the length of his sentence, but according to the charity, the boy has been "permitted no contact with any other child" during the "short periods out of his cell".
A recent investigation by The Independent uncovered more than a dozen examples of teenagers being held in what amounts to solitary confinement in prison, including children with serious mental health problems, in breach of UN torture laws.
The Howard League's legal team will argue at a hearing in London that the boy's "removal from association and the lack of educational provision" is unlawful.
Mr Justice Ouseley considered the judicial review application and ordered an expedited hearing, although no date has been set.
When the action reaches court, lawyers will argue over whether the treatment of the boy is in breach of the United Nations' Mandela Rules, which prohibit the use of solitary confinement – defined as "22 hours or more without meaningful human contact" – for children.
A "statement of grounds" prepared for the case argues the "practice of informally removing children from association without any statutory basis, and of subjecting children to solitary confinement, appears to be common at Feltham as well as other child prisons."
The Howard League says solitary confinement of children in England and Wales is "out of step with other countries and there is widespread recognition that change is needed".
The charity says that in the past two years its lawyers have supported at least six teenage boys aged under 18 who have been in solitary confinement for periods ranging from weeks to more than six months.
Chief executive Frances Crook said: "Caging children for over 22 hours a day is unacceptable.
"All the evidence shows that it can cause irreparable damage. This practice must cease."
Feltham's A wing holds up to 240 boys aged between 15 and 18 while its B wing houses over 400 young adults aged from 18 to 21.
A 2015 report into the prison found staff were constantly trying to keep apart boys from more than 40 gangs, and there was an atmosphere of "unpredictable and reckless" violence which included inmates stamping on each other's heads.
Concerns were raised that Feltham was "warehousing" career criminals rather than helping young offenders to turn their lives around.
The report highlighted staff shortages and said "the number of fights and assaults remained high … Staff tried to maintain an effective balance between care and control but some boys in Feltham A were kept isolated for far too long."
Prison inspection reports throughout the UK suggest some young offenders have been driven to self-harm due to the severe emotional stress of solitary confinement.
The Ministry of Justice maintains that "segregation" of minors occurs for their own safety, which can involve them being isolated but not for "significant" periods of time.
This latest legal challenge for the Government comes amid a growing crisis in the prison system, with a staff walk-out leading to riots and suicides and assaults on other inmates and officers at record levels.
The Press Association contributed to this article
Register for free to continue reading
Registration is a free and easy way to support our truly independent journalism
By registering, you will also enjoy limited access to Premium articles, exclusive newsletters, commenting, and virtual events with our leading journalists
Already have an account? sign in
Join our new commenting forum
Join thought-provoking conversations, follow other Independent readers and see their replies