Child trafficking in UK hits record high, figures show
Number of child victims referred rise by 30 per cent in a year, with biggest surge among British children and youngsters from countries affected by conflict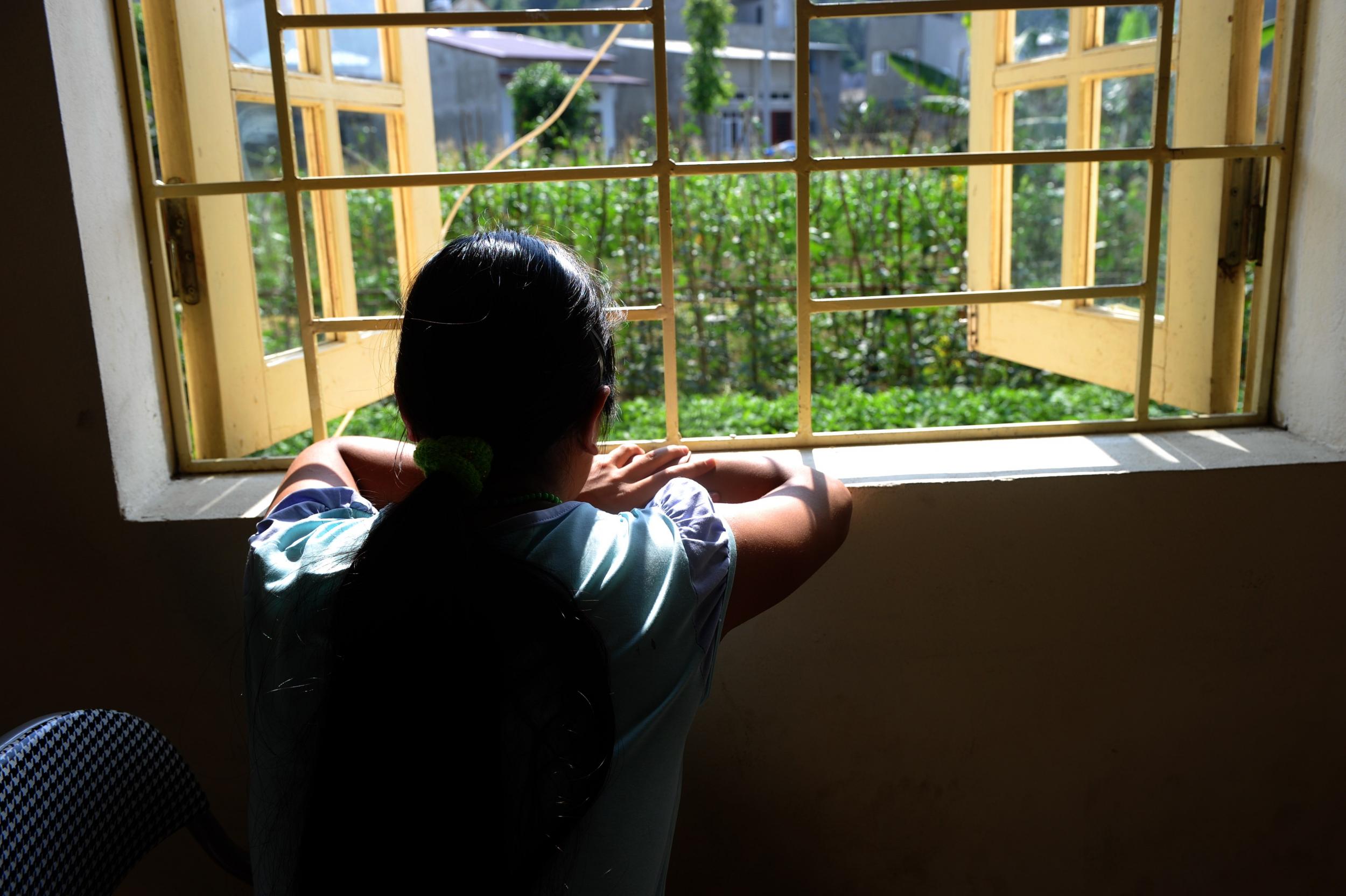 Child trafficking referrals in the UK have hit a record high after rising by 30 per cent in a year, statistics have revealed.
The number of children referred to the UK Government's National Referral Mechanism (NRM), which identifies victims of human trafficking, increased to 1,278 in 2016, the highest figure on record, according to the latest figures from the National Crime Agency.
More than a third of all potential victims of trafficking were children aged 18 and under, with a majority of children drawn into exploitative labour, including forced criminality, such as cannabis cultivation. Overall, the NRM identified 3,805 potential victims of trafficking in 2016, a 17 per cent increase on 2015.
Trafficking covers children moved within the UK, as well as move to the country from abroad. The most prominent country of origin for trafficked children was the UK, with a total of 255 reported cases during the year, followed by Albania (227), Vietnam (227), Afghanistan (74) and Eritrea (48).
The largest increase was the number of UK national children reported to have been abused in sexual exploitation, which showed a staggering 104.8 per cent rise on the previous year — a rise that it is hoped reflects a growing awareness that child sexual exploitation often manifests in the form of trafficking.
Also featuring highly in the figures were countries affected by conflicts, including Afghanistan, Eritrea, Iraq, Sudan, Pakistan and Syria, indicating that children fleeing war and instability are also vulnerable to trafficking and exploitation.
A large number of these cases are thought to have travelled from northern France through unauthorised means — notably in the back of lorries facilitated by traffickers or people smugglers — indicating that they can remain at risk of exploitation by the same networks after they have arrived in the UK.
All reported forms of exploitation affecting children – domestic servitude, labour exploitation and sexual exploitation – increased by considerable percentages, indicating a worrying diffusion of the types of abuses suffered by children.
Alarmingly, while numbers of potential victims of trafficking increased, positive conclusive decisions — which enable victims to access support — decreased to the lowest point in NRM history to 635, compared with 1,028 the previous year.
Responding to the new figures, Chloe Setter, Head of Policy, Advocacy and Campaigns, ECPAT UK, a leading children's rights organisation in the UK campaigning against child trafficking, said: "These statistics show that the amount of identified child victims has risen significantly, but this is far short of the Government's own estimates of number of victims.
"This means that there are thousands of children who have not actually been identified and who are likely still in situations of horrific exploitation.
"The National Referral Mechanism in its current form is an ineffective tool that fails to accurately identify the true number of trafficked children in the UK and fails to provide meaningful support to those affected. ECPAT UK is calling for a complete overhaul of the way the system works so that, instead of being a tick box for data collection, it becomes a child-focused tool to protect young victims, deliver effective support and prevent further abuse."
Barnardo's Chief Executive, Javed Khan, meanwhile said: "We welcome the fact that more victims of human trafficking are being identified. However, we believe this figure is just the tip of the iceberg.
Anti-Slavery Day: One victim of child sex trafficking is one too many
Show all 2
"Child victims of trafficking are some of the most vulnerable children in the country. Most of the trafficked children we've supported were sexually abused, used as slaves in nail bars, or forced to commit crimes.
"They need specialist foster parents who have the skills and knowledge to help them overcome their trauma and keep them safe from traffickers. It's also vital that professionals working with children can spot the signs of trafficking to prevent children being subjected to this horrible crime."
It comes after the Local Government Association (LGA) issued a stark warning to the British public that communities must be more aware of modern slavery in order to help tackle criminal gangs exploiting vulnerable workers living in squalor and on scandalous wages.
Join our commenting forum
Join thought-provoking conversations, follow other Independent readers and see their replies