'Horrendous' practice of handcuffing children in care must be banned, MPs warn
Exclusive: Politicians launch campaign to regulate private secure transport providers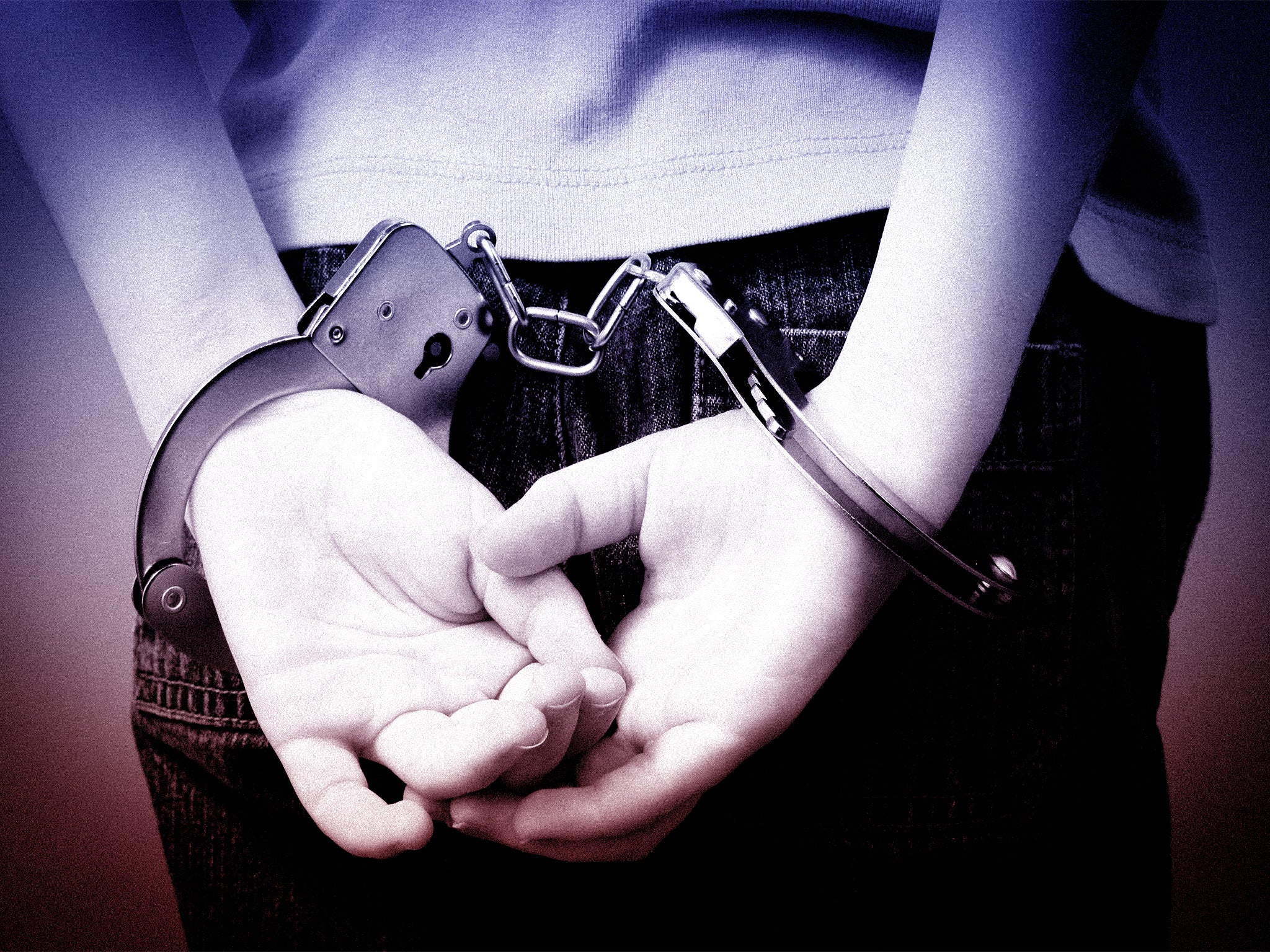 A coalition of MPs and peers is calling for the "horrendous" practice of handcuffing children in care during transport to be banned.
Local authorities often use private firms when moving children between care homes or to hospital or court appointments, but concerns have been raised that in some instances restraints are used.
Providers are currently not required to record instances of handcuffing so the true scale of the issue is unknown. But one former care home resident, restrained at the age of 13 while being moved between homes, said the experience left them feeling "utterly violated".
"The transport providers didn't speak to me like I was a human being or try to understand why I was so upset – they just grabbed me and dragged me into the car," they said, "I was terrified."
Have you been affected by this story? If so email holly.bancroft@independent.co.uk
"They wouldn't let me out of the car, not even to go to the toilet," they continued. "I told them I needed to go to the toilet, but they made me wait for two hours.
"It's hard to describe just how scared I was. I was cramped up in this car for six hours – every time I tried to stretch out, they restrained me and physically pinned me down. I told them I'd done nothing wrong but nobody listened and I was treated like a criminal. I felt utterly violated – it felt as though they could do whatever they wanted to me – including restraining me – and they'd get away with it."
The UN Convention on the Rights of the Child says a child can only be restrained when there is an immediate threat of injury to themselves or others and only when everything else has been tried.
HM Inspectorate of Prisons found that migrant children were handcuffed by UK Border Force staff following inspections at five airports and 10 seaports in January this year. The watchdog said the practice was "disproportionate and unacceptable" and cited one particularly concerning case in which a child was taken to foster accommodation in handcuffs.
Emily Aklan, founder of CEO of Serenity Welfare, a transport company that wants to end the practice, said: "Worryingly, we do not know the scale of the problem. The practice remains unregulated and unmonitored, and this data gap puts vulnerable children at risk."
Politicians are now calling for instances of restraint to be recorded and monitored by local authorities to improve transparency and hopefully lead to an end to the practice.
Former shadow children's minister Steve McCabe, former shadow women and equalities minister Sarah Champion, and Baroness Wilcox are among those pushing for change. Eighteen politicians from Labour, Scottish Greens, SNP, Plaid Cymru and the Welsh Conservatives are so far supporting the campaign which is due to launch next week.
The Welsh government became the first nation to introduce guidelines around the practice last year. Under the new rules, transport providers have to report any use of restraints. MPs are hoping to expand the regulations to the whole of the UK.
Baroness Wilcox said: "I'm proud of Wales for being the first UK nation to introduce guidance to protect innocent children in care from being unnecessarily restrained during secure transportation. The next step is to make these regulations mandatory, and for the other UK nations to also sit up and take action."
A Department for Education spokesperson said: "Restraint should only be used in exceptional cases where it is necessary and proportionate, for example, if there was no other way to prevent a child from seriously harming themselves or others.
"We are continuing our work with the Hope Instead of Handcuffs campaign to gather further evidence on this issue and will take further action if it is needed."
Join our commenting forum
Join thought-provoking conversations, follow other Independent readers and see their replies