Nearly 1 million children under 11 face Christmas without warm home or fresh food this year, research suggests
More than one in 10 young children likely to spend festive season without the basics, charity warns
May Bulman
Social Affairs Correspondent
Friday 06 December 2019 07:33 Comments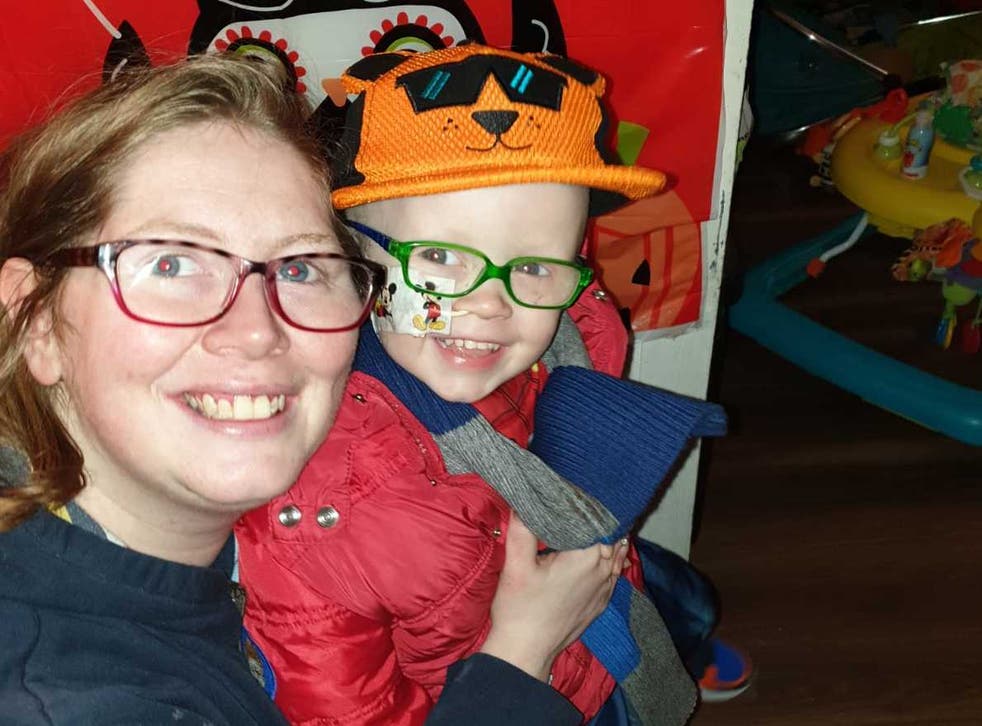 Nearly 1 million children under the age of 11 face a Christmas without a warm home or fresh food this year – the equivalent to three pupils in every state primary school classroom, according to new research.
A data analysis by Action for Children shows 983,279 – or more than one in 10 – children aged 10 and under are living in materially-deprived, low-income families and are likely to spend the festive season without the basics such as a heated home, fresh food or a warm winter coat.
The findings, calculated through an in-depth analysis of statistics published in the government's annual Family Resources Survey, have prompted renewed concerns about how a decade of austerity and ongoing problems with universal credit are impacting children across the country.
These concerns are fuelled by separate research from the charity, based on analysis of the government's Living Costs and Food Survey, which shows parents below the breadline are able to spend on average just £2 a day per child on food.
UK news in pictures

Show all 50
With no free school meals available during the Christmas holidays, Action for Children warned that many parents would struggle to afford their children's lunch, with a typical primary school meal in the UK costing £2.30 a day.
Samantha Novle, 28, from Omagh, Northern Ireland, said she worried that her two sons, aged three years and seven months old, would not get a "special Christmas" like other children because of financial difficulties she and her husband were facing.
Her three-year-old, Matthew, was diagnosed with cancer in May this year, and the family has since had to do a 150-mile round-trip once a week to attend his chemotherapy sessions, at a cost of around £50 each time, which is making a severe dent in their finances.
Ms Novle told The Independent: "It takes its toll on us. It's not easy. This Christmas, we can only afford to buy them one or two gifts – around £50 between them. And I'm not sure that we'll be able to heat our home for all of this month."
The findings come after research by housing charity Shelter found that 4,026 children in England were set to lose their homes before Christmas day, with 135,000 youngsters currently without a home or living in temporary accommodation this Christmas – a 12-year high.
Action for Children's chief executive, Julie Bentley, said child poverty levels were the worst the charity could remember, with many parents having to put their children to bed early to keep warm because they can't afford to heat the house, or rely on foodbanks.
"While some families will spend the Christmas holidays putting their children to bed early to keep warm because they can't afford to heat the house, for others it has become the norm to not have a winter coat, rely on foodbanks, or for their children to miss out on hot meals," she added.
Liberal Democrat spokesperson for work and pensions Tim Farron accused the Conservatives of having "let families across the country down".
He added: "Since 2015, the Tories have bungled the roll-out of universal credit, made brutal cuts to benefits and introduced their senseless two-child limit that is fuelling child poverty.​"
A government spokesperson said: "We know some families need more support, that is why we are spending over £95bn a year on working age benefits."
Register for free to continue reading
Registration is a free and easy way to support our truly independent journalism
By registering, you will also enjoy limited access to Premium articles, exclusive newsletters, commenting, and virtual events with our leading journalists
Already have an account? sign in
Join our new commenting forum
Join thought-provoking conversations, follow other Independent readers and see their replies