Cuts to children's services are pushing young people into violence and exploitation, experts warn
New analysis shows local council funding per child has been slashed by a third since 2010, leaving thousands who are at risk of neglect and abuse 'slipping through cracks and into crisis'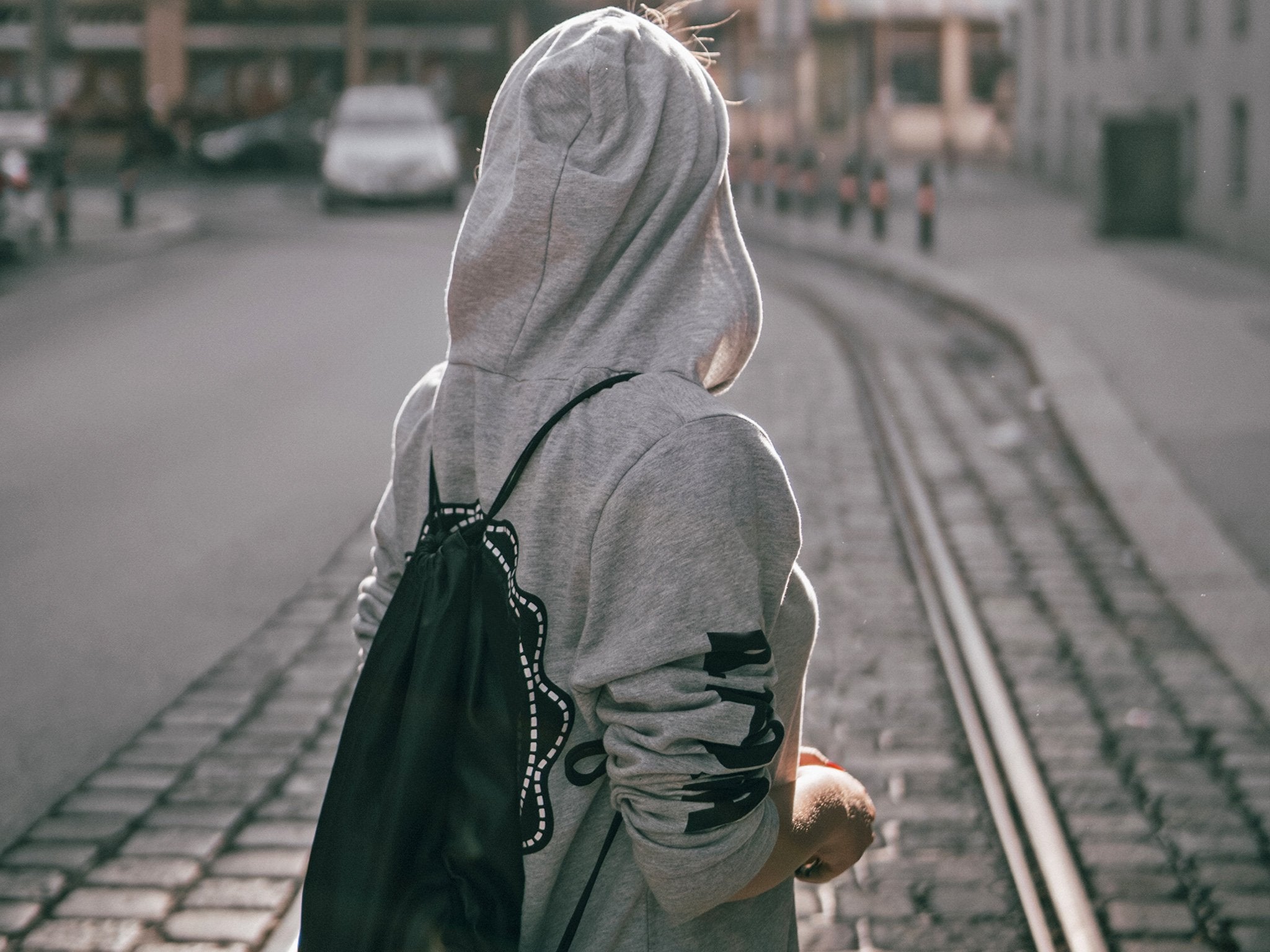 Funding for children's services has been slashed by a third since 2010, research shows, as experts warn more young people are being pushed into violence and criminal exploitation as a result.
A new analysis of figures reveals that in some parts of England, the money available to local councils per child has dropped by as much as 52 per cent in real terms, leaving thousands more children at risk of neglect and abuse "slipping through the cracks and into crisis".
Youth workers and social workers warned that the dramatic cuts were inextricably linked to a rise in youth knife crime and the criminal exploitation of children by county lines gangs.
The study, by Action for Children, Barnardo's, NSPCC, The Children's Society and the National Children's Bureau, shows that funding available per child and young person for all children's services in England – except schools and early education – fell from £813 in 2010-11 to £553 in 2017-18.
Councils in London have suffered the largest cuts, with Westminster 's funding per child slashed by more than half, from £1,591 to £761.62, followed by Tower Hamlets (49 per cent), Camden (49 per cent), Newham (46 per cent) and Hackney (46 per cent).
The teenagers murdered in London in 2018
Show all 21
Northern cities also saw a considerable decline in funding, with the amount available per child in Manchester down by 45 per cent, from £1,426.23 to £786.22, and by 43 per cent in Birmingham, from £886.79 to £517.85.
Eddie O'Hara, a social worker in Birmingham and chair of the British Association of Social Workers's Birmingham branch, told The Independent a "rationing of services" meant vital support was available only for the most extreme cases.
"Youth services have been completely hit over the head. You have teenagers with no access to services, and there aren't any preventative services, there are very few police out, so by definition, kids are going to get up to things. It's a perfect storm," he said.
"We used to be able to do so much preventative work with families, but the social work profession has been incrementally dismantled. It's a national scandal."
Tom Isaac, a youth worker who supports stabbing victims at a paediatrics unit in Lambeth – an area which has seen a 40 per cent decline in funding, according to the study – said the service was seeing an increase in young people being groomed and exploited, and attributed this largely to cuts in youth support.
"A lot of young people are already up against it because of the violence they see around them, and often their family situations. They are always looking for belonging, identity and purpose, and if they can't find it in a healthy place they go to an unhealthy place for it. That risk needs to be mitigated," he said.
"Often parents, social workers and teachers know the young people most at risk of getting groomed or exploited in crime or likely to carry a knife. They know they are the most at risk because of all the risk factors around them, but the ability to intervene is really lacking now.
"And you can only cut so much before it starts spilling over. Young people and their families are not getting the support they need and things are reaching crisis point. We can't just work in A&E. You've got to be able to spot it earlier on and that's where we really need to put some resource."
Councils are facing a £3bn funding gap for children's services by 2025, with many services having already been stripped back or shut down. More than 1,000 children's centres have closed since 2009, while 760 youth centres have shut since 2012.
Almost every local council in England overspent on children's social care last year, with the number of youngsters going into care or onto child protection plans far outstripping population growth – prompting concerns that the situation is at a "tipping point".
In light of the new figures, chief executive at Action for Children, Julie Bentley, said children's services were at "breaking point".
"With the number of child protection cases and children being taken into care at their highest for a decade, it's unthinkable to continue forcing councils to make crippling cuts to services," she added.
"Without urgent cash from central government, thousands more children at risk of neglect and abuse will slip through the cracks and into crisis."
Councillor Anntoinette Bramble, of the Local Government Association (LGA), said children's social care was facing a "countrywide cash crisis", with nine in 10 councils spending more than they planned to last year.
"It is vital that the government heeds the consistent and increasingly urgent warnings that children's services are now at a tipping point, and uses the upcoming spending review to deliver a long-term strategy that enables councils to meet the growing need for support from some of the most vulnerable children in society," she said.
Minister for Children and Families Nadhim Zahawi said: "We want every child to have the best start in life, with the opportunities and the stability to fulfil their potential, which is why we have made £200bn available to councils up to 2020 for local services including those for children and young people.
"The government announced £84 million in evidence-based interventions which will help to reduce demand, saving money for local authorities, as well as providing a further £270 million for councils to develop improvements in their services.
"The number of local children's services rated outstanding is growing, and the number rated inadequate has dropped by a third since 2017 – from 30 down to 19. By 2022, I want this reduced to fewer than 10 per cent of councils, and we are on track to meet this."
Join our commenting forum
Join thought-provoking conversations, follow other Independent readers and see their replies