UK government urged to ban import of Chinese cotton 'made using Uighur Muslim forced labour'
Named in submission of evidence to HMRC are some of UK's best-known high street brands, including Ikea, H&M, Muji and Uniqlo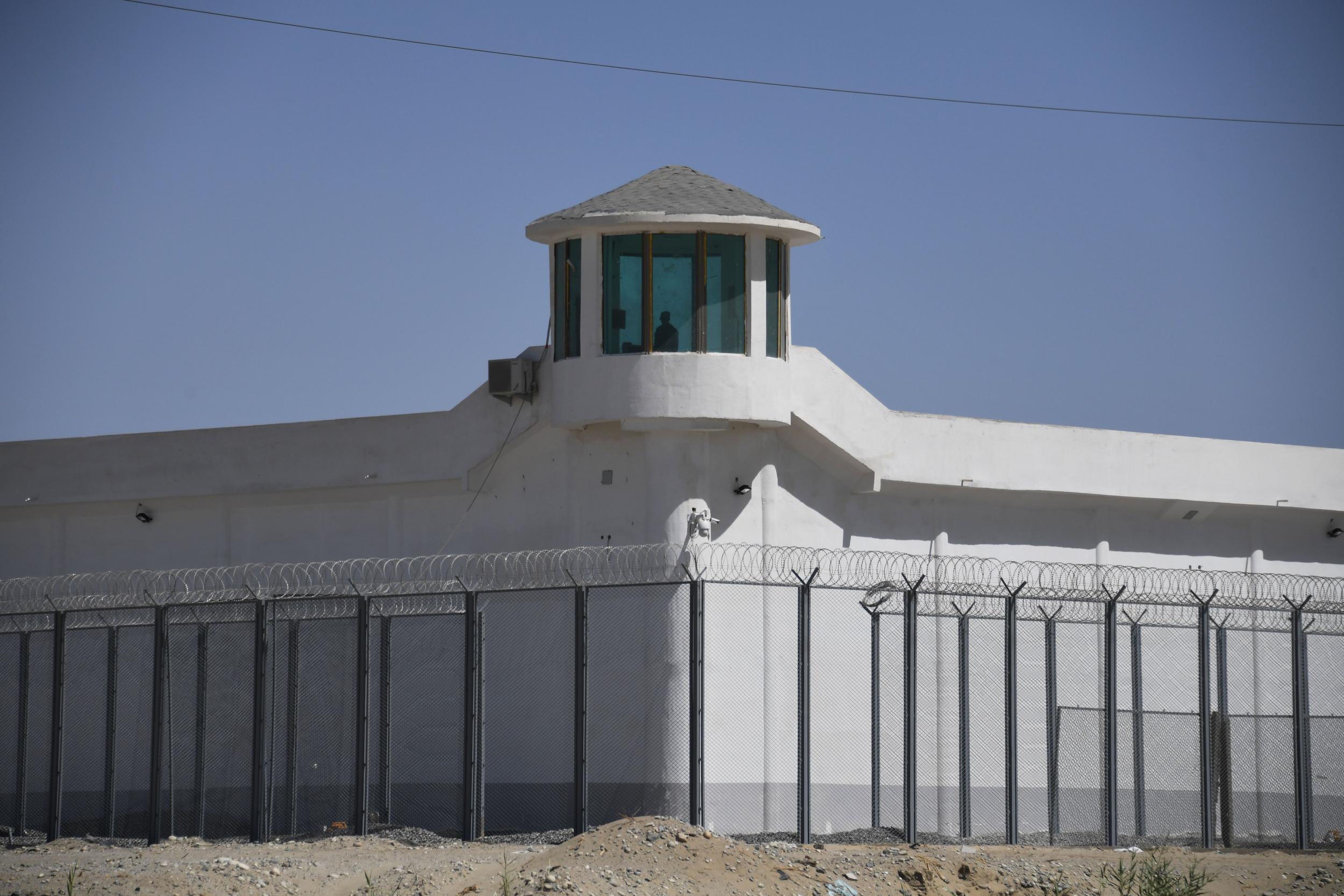 The UK government has been urged to ban the import of cotton sourced from the Chinese province of Xinjiang, a region where Uighur Muslims are being put to work in factories in conditions that amount to forced labour.
A 60-page document submitted to HMRC by lawyers and a rights group on Wednesday amounts to "overwhelming and credible evidence concerning the scale and gravity of the forced labour regime in Xinjiang", its authors said.
Named in the submission were some the UK's best-known brands, including H&M, Ikea, Muji and Uniqlo, known to have used Xinjiang cotton in their products in the past year. Some have done so openly: Uniqlo boasted in an advertisement that cotton from the province, used in its shirts, was "famous for its superb quality".
However, the UN believes Xinjiang to be the site of potential systemic human-rights abuses against Muslim minorities. Since 2017, China is widely reported to have detained more than a million – some estimates put the figure at three million – Uighur Muslims in detention facilities that Beijing has described as vocational training centres.
The Chinese government insists the centres are voluntary, and a necessary step to quell a violent Islamist insurgency in the country's northwest. But rights groups say those who "graduate" from such centres are being shifted into factories as part of a central government scheme, made to live in on-site dormitories under 24-hour supervision, and refused permission to return to their own homes.
Cotton is big business for China. The country provides between a fifth and a quarter of all global supplies – and, of that, 84 per cent comes from Xinjiang, according to a report by the Centre for Strategic and International Studies.
In writing their letter to the UK's customs authorities, the World Uighur Congress (WUC) and the Global Legal Action Network (GLAN) argued that current cotton imports from China "involve forced labour on such a scale that they violate a number of UK laws, including 19th-century legislation prohibiting the importation of prison-made goods, and should be halted".
The letter also argues that by allowing the import of cotton from Xinjiang, a region witnessing what the authors call "the largest mass detention of an ethnic group since the Second World War", the UK government may be guilt of "conduct ancillary to crimes against humanity".
Dearbhla Minogue, a legal officer with GLAN, told The Independent that the letter does not carry any legal weight on its own beyond "setting out the legal basis for [HMRC] to stop the imports".
"But because they are a public body, all their actions are subject to judicial review by the High Court. So while – given the UK's approach to this date – we're really hoping they will willingly take up the issue, it does lay out the basis for a potential case later on down the line if that was necessary."
The letter notes that several brands including Ikea and H&M have previously admitted that some of their cotton may come from Xinjiang, but that the companies said this was sourced in collaboration with the Better Cotton Initiative (BCI), a global non-profit organisation that carries out checks on suppliers to ensure standards of sustainability and workers' rights are met.
However, the BCI recently withdrew its seal of approval from all Xinjiang cotton, announcing on 11 March that "the operating environment prevents credible assurance and licensing from being executed" in the province.
Muji, the Japanese clothing and homeware brand, launched a whole "Xinjiang Cotton" range last spring. It was announced, coincidentally, the day after the publication of a major Wall Street Journal investigation focusing on conditions for workers at a mill in Xinjiang supplying several international retailers. Muji continues to offer "Xinjiang Cotton" branded products on its website today.
Rahima Mahmut, the UK project director for the World Uighur Congress and a UK resident, said the persecution of minority Muslims in Xinjiang since 2016-17 has been "almost a genocide".
"I lost contact with my entire family since January 2017, and all the Uighurs like myself living in exile are living in hell, not knowing what happened," she told The Independent.
"The brands should consider when they are making money from these products, whether they came from Uighur [forced] labour," she said. "They should refuse to use such products – that is all I can ask.
"We have tried every way possible to raise awareness, telling our stories and presenting the evidence to the UN, to the EU and to governments. Besides just raising concerns, nothing has been done. I think that [banning Xinjiang cotton] may be the only way to push the Chinese government to change their behaviour, if they start to lose money."
In a statement to The Independent, a spokesperson for Ikea said that the company had "historically been using BCI-licensed cotton on a global scale including [from] Xinjiang" but that it "supports the BCI decision" to suspend its assurance activities in the province.
"Since the harvest from the cotton season 2020-21 will not be approved by BCI, Ikea has taken the decision to stop sourcing cotton from Xinjiang, China," the spokesperson said. "We want to create a positive impact in the world of cotton, and we know that with our size and volumes, we have the possibility to make a difference. Ikea will continue to work towards improving the cotton industry from within and create a movement towards better cotton and better working conditions for those working in the industry."
H&M likewise said that "up until now, our suppliers have sourced cotton from farms connected to BCI in the [Xinjiang] region".
China destroying Uighur burial grounds
Show all 6
"However, BCI has now decided to temporarily suspend licensing of BCI cotton in Xinjiang," a spokesperson said. "This means that for our production, the suppliers we work with will not buy BCI cotton from Xinjiang for the coming season."
"Considering the complexity of the situation, we are in close contact with human-rights experts, other brands, and stakeholders, to evaluate how we can further strengthen our due diligence and responsibly address the situation and in accordance with the UN guiding principles."
A spokesperson for Uniqlo said the company was "deeply troubled by reports and articles raising serious concerns on the situation for Uighurs in China".
Uniqlo said its "production partners must commit to our strict company code of conduct, which covers human and worker rights".
"Through mechanisms Uniqlo has in place to identify potential violations of human and worker rights, we have not learned of any of the issues raised in past reports or articles.
"We continue to communicate with our production partners about the workforce in their supply chains, in order to ensure our products are being produced in ethical environments."
Muji did not respond to a request for comment before publication. A spokesperson for Ryohin Keikaku, Muji's parent company, told Australia's ABC News late last year that Xinjiang was "one of the world's finest cotton-producing areas".
"We do not disclose any names of suppliers," the spokesperson said. "However, in response to the recent inquiries, we have started conducting a review of the situation in the Xinjiang area for farms that cultivate cotton as well as spinning factories that produce yarn – the products of which are applied in our cotton products. We will announce the results of the review when necessary." It is unclear whether that review has been completed.
Join our commenting forum
Join thought-provoking conversations, follow other Independent readers and see their replies