Chlorine bomb attacks by jihadists are growing threat to the UK, warns chemical warfare expert
Col de Bretton-Gordon said gas is used on 'industrial scale' in Syria and Iraq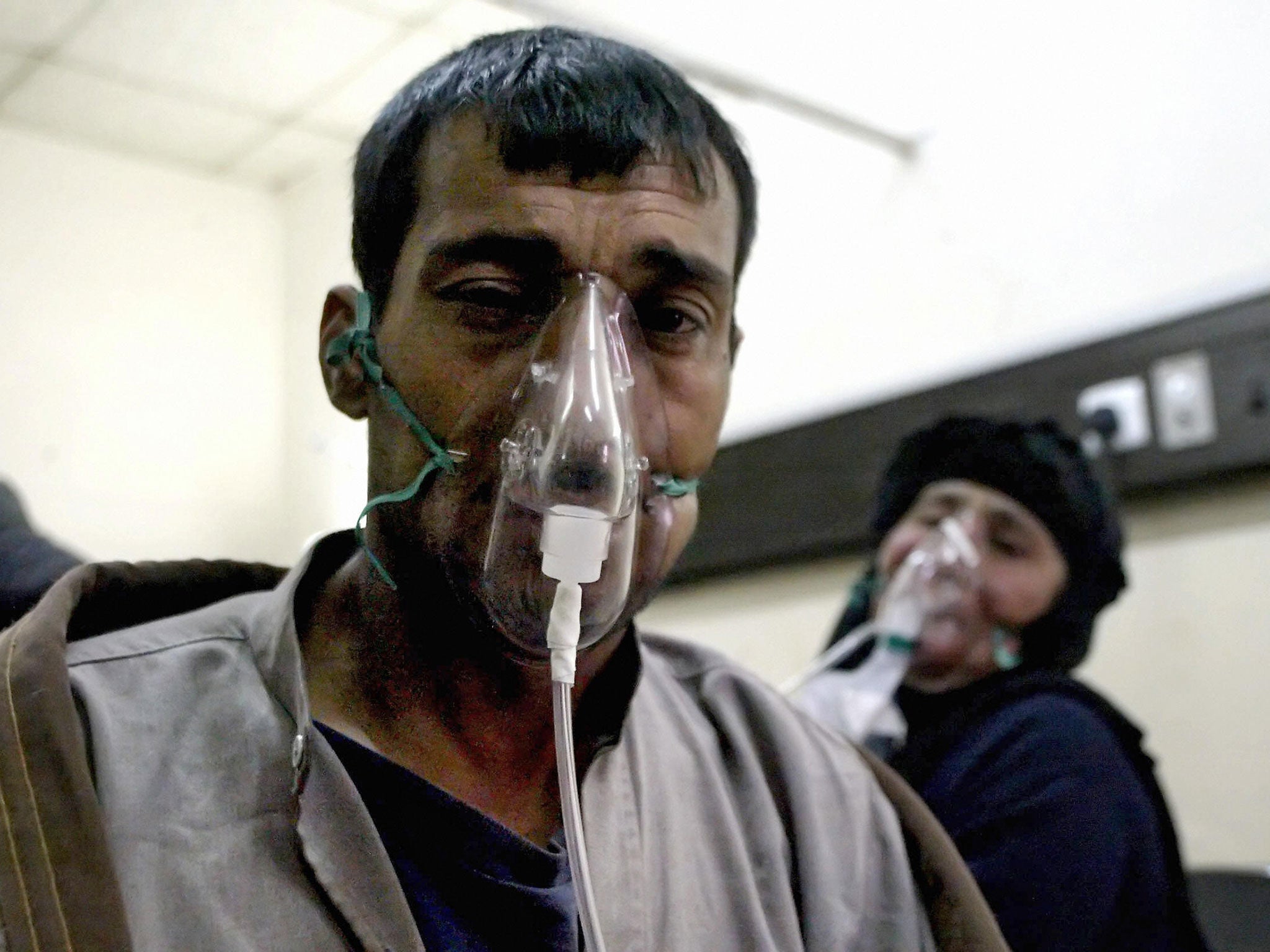 Britain faces a growing threat from a homemade chemical weapons attack, it has been reported.
The growing use of bombs containing chlorine by jihadists in Iraq and Syria are a threat to the UK, according to one of the country's leading chemical warfare experts.
Colonel Hamish de Bretton-Gordon warned the threat came from UK-born jihadists trained in bomb-making techniques returning to this country.
"As more jihadists return to this country there is a growing chance (of a chlorine bomb attack). That to me puts it through the threshold where we should look into this seriously," he reportedly warned.
A former commander of the Joint Chemical, Biological, Radiological and Nuclear Regiment, he told The Times newspaper there was an urgent need for more stringent controls on the chemicals such as chlorine in Britain.
The retired head of chemical and biological weapons for the Army believes Isis terrorists returning to the UK are "highly likely" to use the gas, because it is easier to get hold of than weapons like guns and explosives.
He warns the growing use of the bombs in Iraq and Syria has increased the likelihood of their use in Britain.
Iraqi government officials reported that bomb attacks on their security forces north of Baghdad earlier this year resulted in troops displaying symptoms identical to a chlorine chemical attack.
Similar symptoms were made by Turkish peshmerga soldiers fighting Isis for control of the Syrian-Turkish border town of Kobani. Security officials claimed the Isis had captured supplies of the chemical after over-running a water-filtration plant.
An Indonesian shopping centre was reportedly the site of an attempted chlorine bomb attack earlier this year. Reports claimed the bomb, which failed to detonate was created by a group of returning jihadists.
Col de Bretton-Gordon claimed chlorine was freely obtainable from household fridges and would cause devastation if used in a British shopping centre or on the London underground.
However social media critics pointed out that fridges did not contain toxic chlorine gas but an inert refrigerant and accused him of "scaremongering".
Chlorine, which is widely available in Britain where it is used to purify water supplies, in swimming pools and in other cleaning fluids, was first used 100 years ago during the first world war.
Mr de Bretton-Gordon says that chlorine is being used on an "industrial scale" in Syria and Iraq.
Olivier Guitta, a counterterrorism expert, told The Times that the threat of an improvised chemical bomb was increasing: "It is what makes Iraq and Syria and returning jihadists the No1 issue that security services are going to be looking at."
The Metropolitan Police, which leads the UK counterterrorism response, declined to comment on the claims.