Chris Grayling under fire over claim Ministry of Justice 'hid abuse and rape in jails'
Investigation hampered as researchers barred from interviewing prisoners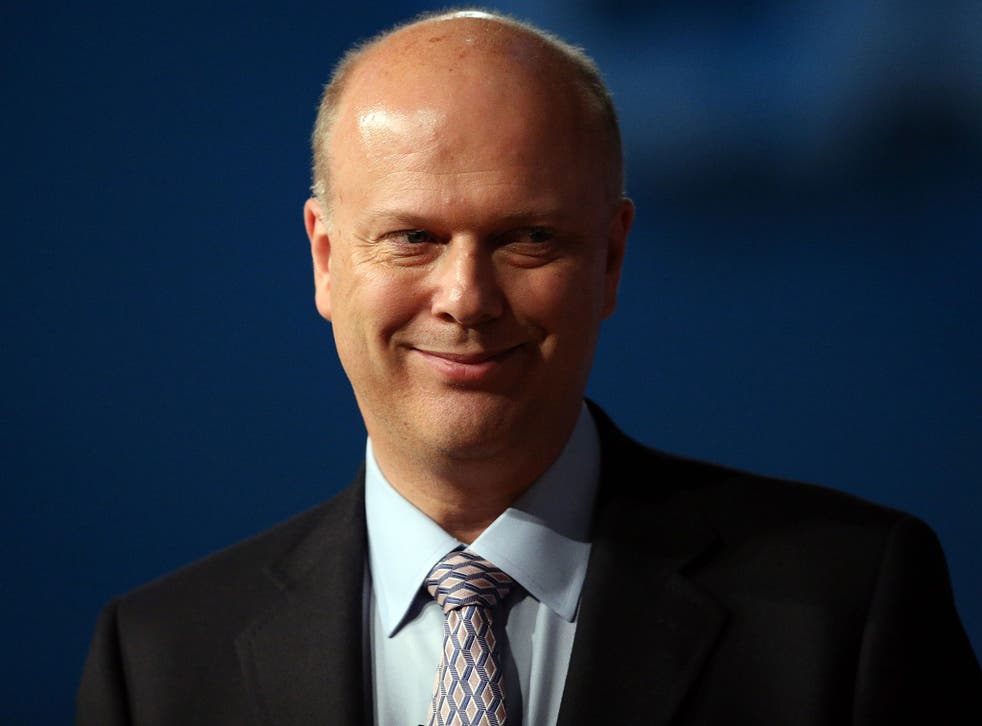 Chris Grayling's Ministry of Justice blocked an investigation into the hidden problem of rape and sexual abuse in British prisons, it has emerged.
The Howard League for Penal Reform today publishes a report claiming that as many as 1,650 prisoners may have been sexually abused while serving sentences - but says the work of its independent commission into the issue has been hampered by a lack of co-operation from Mr Grayling's department.
Researchers were barred from interviewing serving prisoners about the experiences of coercive sex - meaning they had to rely on testimony from convicts who had completed their sentences.
Frances Crook, the chief executive of the Howard League, said: "Prisons are meant to be safe places where the law is enforced, not places where people are under threat of sexual violence and rape. It is therefore particularly disappointing that the Ministry of Justice refused to allow the Commission to interview prisoners directly."
Mr Grayling is facing growing questions about the deterioration of prison conditions under his watch.
Prison governors have repeatedly warned that some jails becoming "death traps" as they struggle to accommodate an increasing population of more than 85,000 while implementing budget cuts of up to 24 per cent over the past three years. Recent figures showed that violence, suicide and self-harm among prisoners are on the rise.
According to today's report from the Howard League's Commission on Sex in Prison, data from Her Majesty's Inspectorate of Prisons (HMIP) show that at least one per cent of prisoners report being sexually abused in prison. The Howard League calculates that between 850 to 1,650 prisoners could sexual assaulted while serving sentences, with evidence suggesting that some victims will be assaulted more than once.
Gay and transgender prisoners are at highest risk of sexual assault, the briefing paper published today says, while most prison staff lack basic guidance on how to support prisoners who report sexual abuse.
The data is supported by a study interviewing 208 former prisoners carried out 10 years ago which found one per cent of respondees saying they had been raped and 5.3 per cent reporting they were victims of coerced sex.
The Howard League for Penal Reform has accused the Ministry of Justice (MoJ) of "downplaying" the prevalence of coercive sex in British prisons. It contrasted the UK government's attitude with the situation in the US, where the problem of sexual violence behind bars is widely recognised, with federal legislation – the Prison Rape Elimination Act – passed in 2003.
Lovisa Stannow of US-based prisoner charity Just Detention International, said: "As long as rape in prison is cloaked in silence, this kind of violence will continue unabated."
A spokesman for the MoJ told The Independent: "The proposal for this research from the Howard League was rejected following consultation by National Research Committee. There were mainly concerns about the value of the research and how it would be conducted."
Register for free to continue reading
Registration is a free and easy way to support our truly independent journalism
By registering, you will also enjoy limited access to Premium articles, exclusive newsletters, commenting, and virtual events with our leading journalists
Already have an account? sign in
Register for free to continue reading
Registration is a free and easy way to support our truly independent journalism
By registering, you will also enjoy limited access to Premium articles, exclusive newsletters, commenting, and virtual events with our leading journalists
Already have an account? sign in