Christian B&B owners sued over refusing gay guests can now turn away homosexual couples
Peter and Hazelmary Bull have reopened the Chymorvah Hotel as a non-profit organisation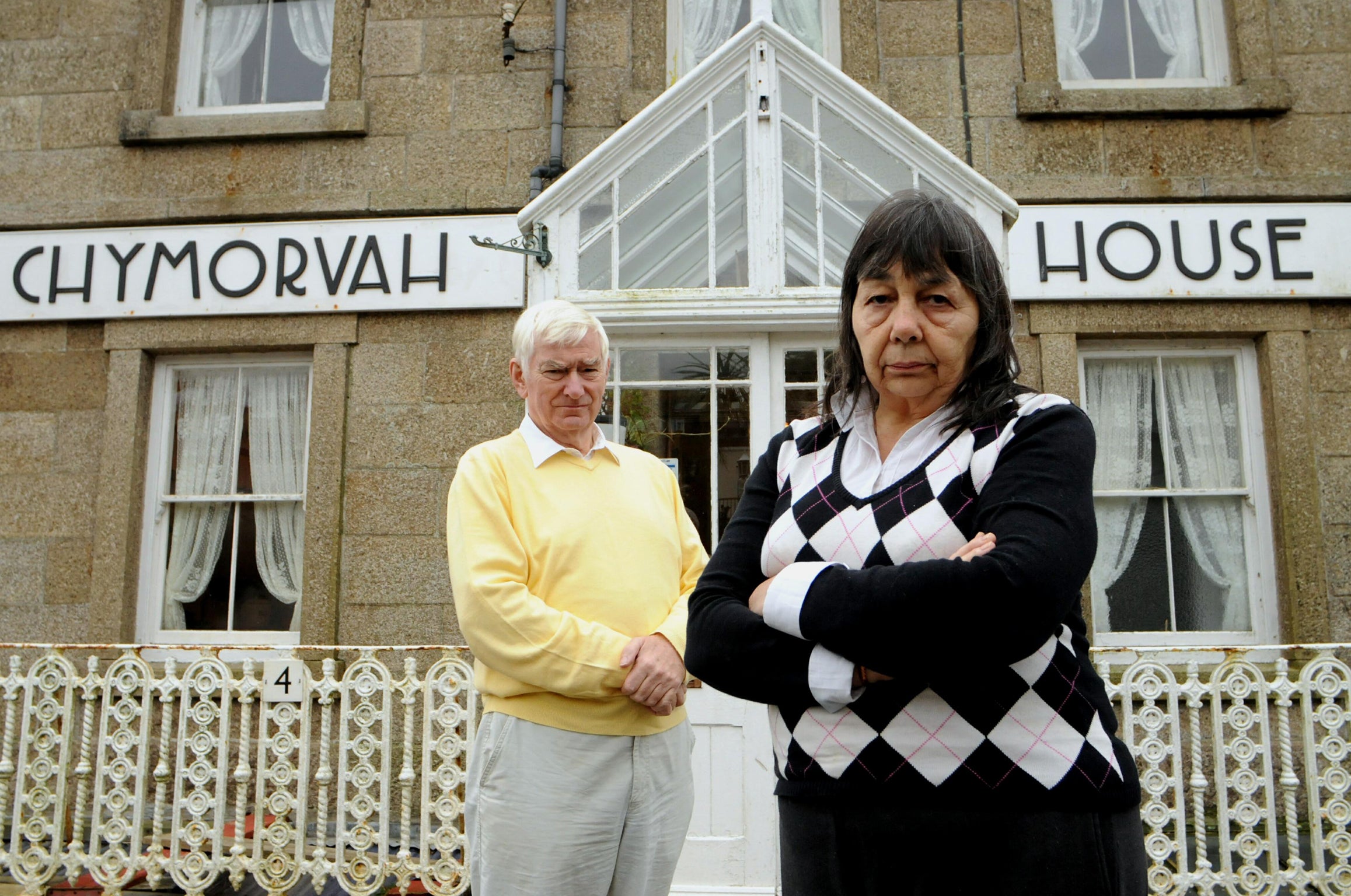 A Christian couple who broke equality laws when they refused to let a gay couple stay in a double room in their bed and breakfast will now be able to legally turn away homosexual couples after becoming a not-for-profit organisation.
Peter and Hazelmary Bull were subject to international condemnation when they refused to let Martyn Hall and Steven Preddy share a room at the Chymorvah Hotel in Marazion, Cornwall in 2008, citing their religious beliefs. Mr Hall and his civil parner Mr Preddy successfully sued the Bulls for £3,600 in 2011, in a landmark case after it was found that the men had been discriminated against on the grounds of sexual orientation under the Equality Act.
Despite the Bulls insisting that all unmarried couples of all sexual orientations were not welcome in their double rooms the court disagreed. The couple took their case to the Court of Appeal, where it was dismissed, and are now waiting to have it heard at England's highest court, the Supreme Court.
The hotel is now being turned into a respite care centre for Christians and will be run not-for-profit, meaning that anyone staying under the Bulls' roof will have to abide by their rules, as long as they are set out in the company's articles.
Mrs Bull, 69, told the Daily Mail: "We are not fanatics. We have often been portrayed as being bigoted.
"I am not homophobic. I have no problem with them - I have always thought of them as people and enjoy their company. It is just that we thought it would be wrong for here.
"All we wanted was to be able to support marriage, to say no here.
"This (the result of the trial) is the men's human rights and they come into a collision with our human rights."
After the initial hearing in 2011, Mr Hall and Mr Preddy said: "The judge has confirmed what we already know – our civil partnership has the same status in law as a marriage between a man and a woman, and that, regardless of each person's religious beliefs, no one is above the law.""
John Wadham, of the Equality and Human Rights Commission, said: "The right of an individual to practise their religion and live out their beliefs is one of the most fundamental rights a person can have, but so is the right not to be turned away by a hotel just because you are gay."
Following the outcome of the hearing, the Chymorah struggled to attract guests. The guesthouse was no longer rated by Visit England because of its policies and was not able to be featured in many tourism guides.
Mrs Bull said that she hopes the latest "revamp" will encourage more people to stay.
The first event planned at the Chymorah is an educational supper on the Jewish festival of Passover for Christians on Good Friday.
Join our commenting forum
Join thought-provoking conversations, follow other Independent readers and see their replies