Christian woman wins landmark religious discrimination case over wearing cross at work, but ECHR rules rights of three other Christians were not violated
Nadia Eweida claimed she suffered discrimination at work because of her faith
Terri Judd
Tuesday 15 January 2013 19:42 Comments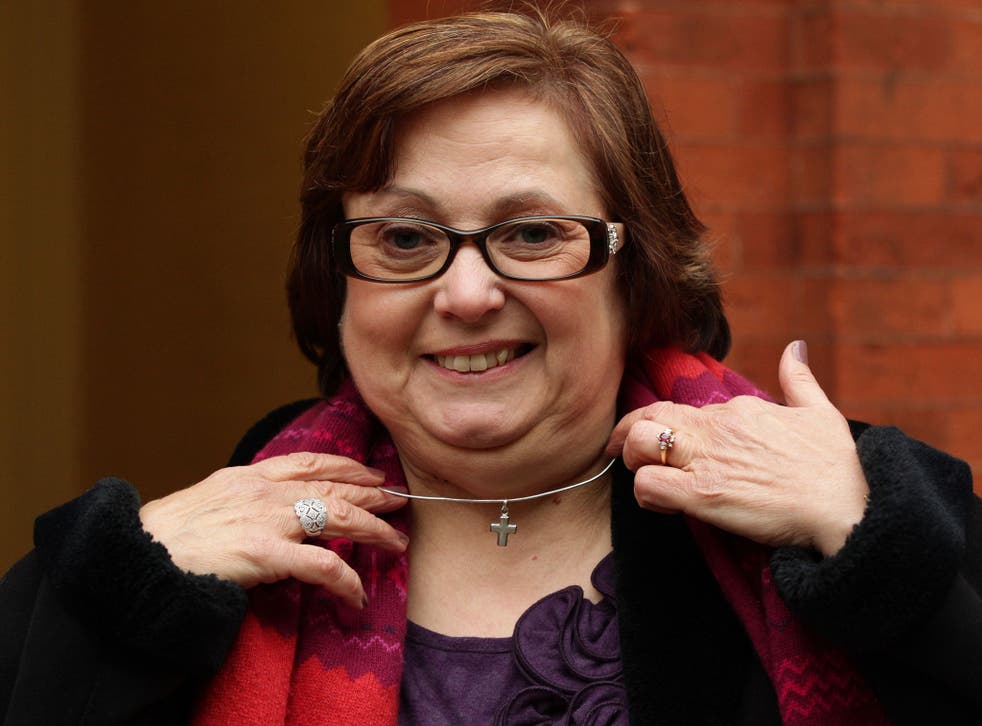 Downing Street is under increasing pressure to re-examine the law on religious symbols at work after Strasbourg judges upheld the right of one Christian worker to wear a cross while rejecting that of another.
In what appeared to be mixed messages from the Government, No 10 insisted the "law as it stands strikes the right balance" before Communities Secretary Eric Pickles announced the European Court of Human Rights' judgement would be examined to see if a change was needed.
In a controversial landmark case, the ECHR ruled British Airways had breached Nadia Eweida's human rights, in particular her right to freedom of thought, conscience and religion, when it banned her from wearing a crucifix before changing its uniform policy to accommodate the 60-year-old.
Ms Eweida, a Coptic Christian from Twickenham in south-west London, said she felt "vindicated" after the court decided she had been caused "considerably anxiety, frustration and distress" and ordered the Government to pay her £26,600 in damages and costs. However, judges ruled the rights of three other Christians were not violated by their employers. They included NHS nurse Shirley Chaplin, 57, banned from wearing a cross on health and safety grounds, as well as marriage counsellor Gary McFarlane and registrar Lillian Ladele, who both said their religious values prevented them from dealing with same-sex couples.
The judgement was welcomed as a victory for "common sense" by equality experts as well as gay rights and secular groups but caused outrage amongst Christian organisations, who insisted it created a hierarchy of rights.
Welcoming the ruling in Miss Eweida's case, Mr Cameron tweeted: "Delighted that principle of wearing religious symbols at work has been upheld - ppl shouldn't suffer discrimination due to religious beliefs."
But a disappointed Ms Chaplin, who was transferred to a desk job by Royal Devon and Exeter NHS Trust Hospital for failing to remove a crucifix, called on the Prime Minister to honour the comments he made last July that an employee's right to wear religious symbols at work was "an absolutely vital freedom".
Mark Hammond at the Equality and Human Rights Commission said the Government should look at possibly changing the law to take the European Court judgment into account. However, a Downing Street said: "The law as it stands is fine but we will look at the judgement to see if it needs to be changed."
Mr McFarlane , 51, of Bristol, lost his job with Relate in Avon after saying during training he would not be able to provide sex therapy to gay couples. Ms Ladele, 51, was disciplined by Islington Council in north London when she refused to conduct same-sex civil partnerships. Ms Chaplin, Mr McFarlane and Ms Ladele are planning to appeal.
Ben Summerskill at gay rights group Stonewall, said: "Gay people are entitled to nothing less than equal treatment."
Register for free to continue reading
Registration is a free and easy way to support our truly independent journalism
By registering, you will also enjoy limited access to Premium articles, exclusive newsletters, commenting, and virtual events with our leading journalists
Already have an account? sign in
Join our new commenting forum
Join thought-provoking conversations, follow other Independent readers and see their replies