Majority of adults feel stressed as Christmas Day approaches, survey claims
Many Britons say they are too busy to remember everything in lead-up to holidays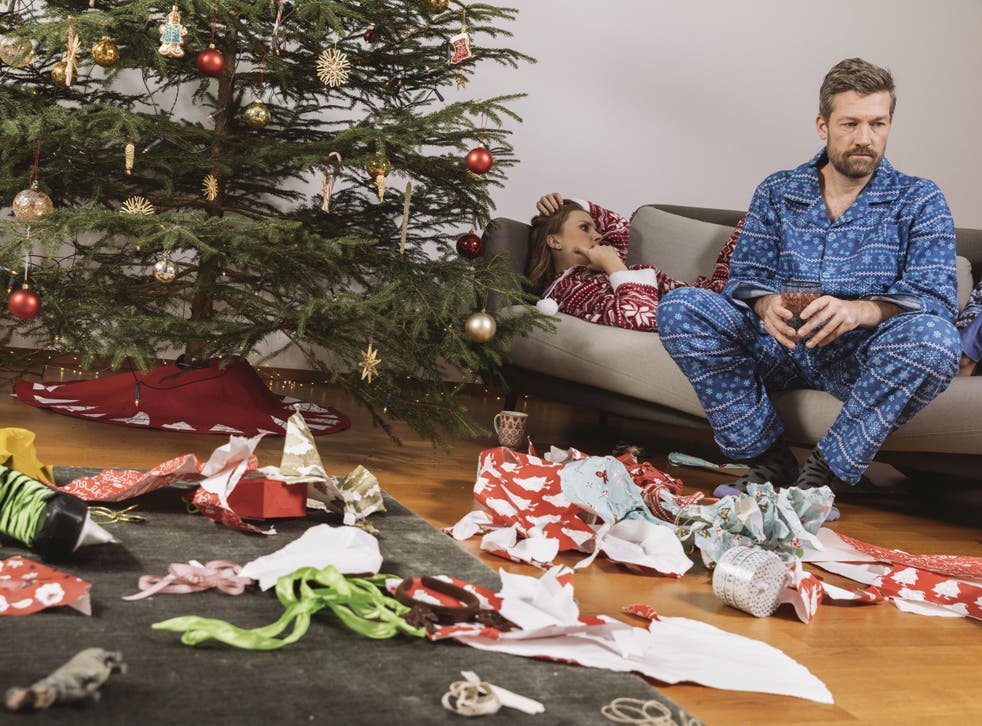 Buying batteries and wrapping paper for last-minute gifts were among the top 20 things Britons forget every Christmas, according to research.
A study of 2,000 adults revealed many struggle to remember everything in the lead-up to the holidays.
Buying Sellotape for presents, tin foil to wrap the turkey, and trimmings such as cranberry sauce and gravy for the table were also among the most forgotten tasks at Christmas.
One in 20 Britons have even forgotten to take Christmas presents with them when visiting family and friends away from home.
More than half of those polled said they feel stress levels rising as Christmas Day approaches.
Gary Kibble of Argos, which carried out the study via OnePoll.com, said: "December can be one of the busiest months of the year, as in addition to preparing for Christmas many adults are juggling work commitments with social arrangements and obligations to go to the children's nativities, school fayres and church ceremonies.
"It can be almost impossible to fool-proof Christmas completely, and yet Britons place so much emphasis on this one day of the year - we want to do everything we can to help."
The study showed Britons have forgotten to purchase nice napkins for the dinner table, presents for extended relatives, and even toilet roll to cater for extra guests.
The 20 best Christmas films - ranked

Show all 20
Batteries, milk and bread were the items most likely to be bought at short notice, closely followed by a bottle of wine, a box of chocolate and Sellotape to help wrap last-minute presents.
Four in 10 adults admitted to worrying about the stress and expense of Christmas, so much so over half try to avoid hosting the event altogether.
Women were the most likely to worry, with 60 per cent saying they were simply too busy in the lead-up to Christmas Day to remember everything, and 32 per cent attributed their forgetfulness to working long hours.
However, men blamed nights of partying for their lapses in memory, with a quarter saying they had too many Christmas parties to attend – leaving little time for shopping – and nearly a third claimed they had too many people to buy for.
Mr Kibble added: "For many hard-working families, the festive season doesn't come cheap or easy, so we wanted to give people a helping hand with our £15,000 giveaway so Britons can fool-proof their Christmas.''
This year, Argos is sending out 600 of its "Fools" – replicas of the mischievous elves featured in this year's Argos Christmas advert – across the high streets of the nation wearing £15,000 worth of vouchers to help "fool-proof" Christmas.
"Our Christmas advert has gone down a storm with the public, and now people have the chance to capture a Fool of their own and make sure they don't wreak havoc on the big day," Mr Kibble said.
SWNS
Register for free to continue reading
Registration is a free and easy way to support our truly independent journalism
By registering, you will also enjoy limited access to Premium articles, exclusive newsletters, commenting, and virtual events with our leading journalists
Already have an account? sign in
Register for free to continue reading
Registration is a free and easy way to support our truly independent journalism
By registering, you will also enjoy limited access to Premium articles, exclusive newsletters, commenting, and virtual events with our leading journalists
Already have an account? sign in
Join our new commenting forum
Join thought-provoking conversations, follow other Independent readers and see their replies