'Toxic' Christmas toys could put children at risk of long-term fertility problems, officials warn
Trading Standards office urges parents to resist 'temptation' to buy cheap dolls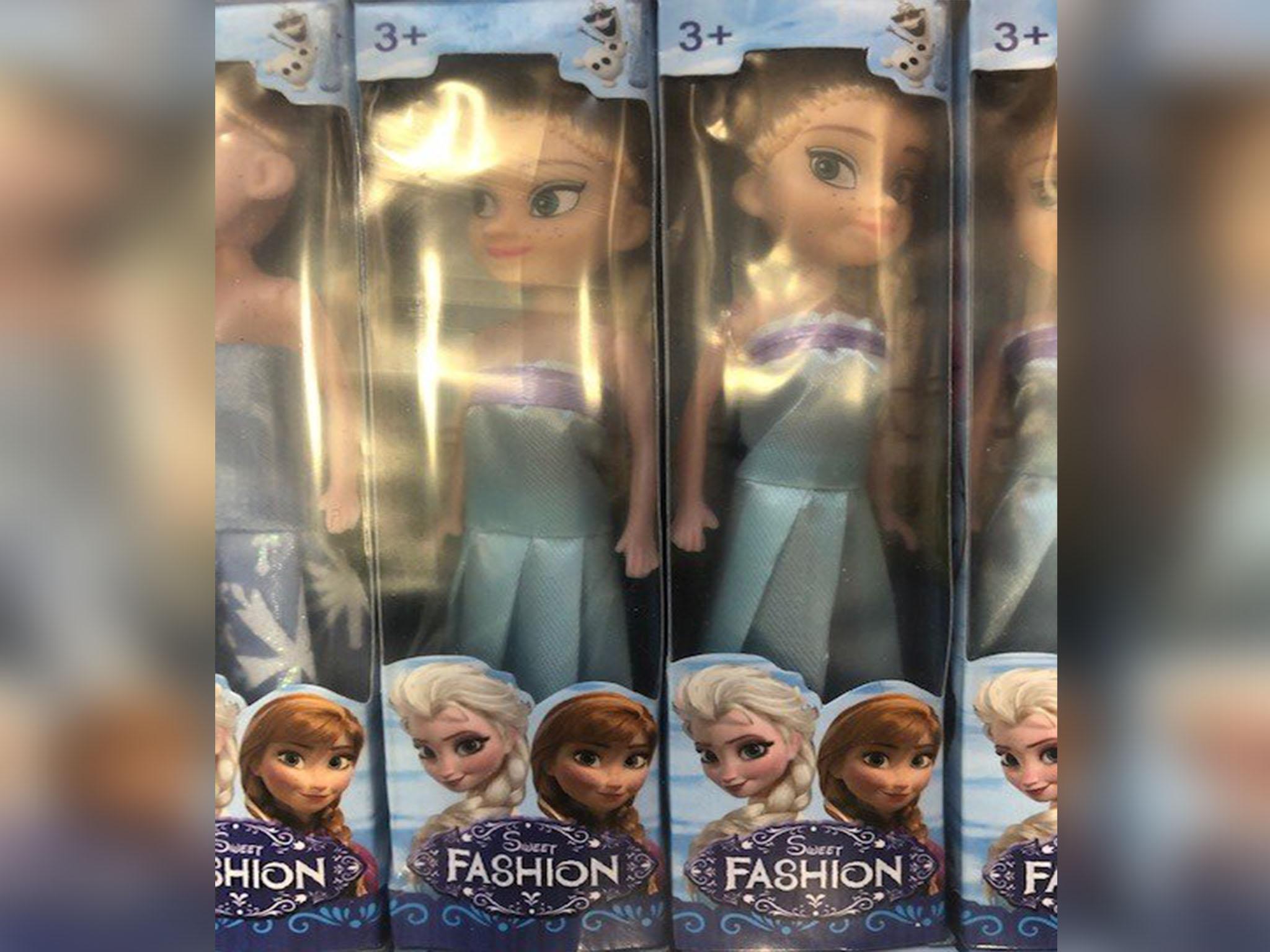 Toxic chemicals that may cause long-term fertility problems have been found in cheap children's toys on sale for Christmas.
Nottingham City Council has issued an alert over the unsafe toys, on sale as "Sweet Fashion Doll" and "Girl Beautiful Doll" for between £1 and £3, amid fears the products may have been supplied across the UK.
The two dolls have been found to contain high levels of phthalates – chemicals which have been linked to problems with the reproductive system.
The council has urged anyone who has bought one of the toys to not give them to children, and advised consumers to return the product to the seller and inform their local Trading Standards office.
"We understand the financial pressures people are under at the moment, but I'd urge parents to resist the temptation to buy cheap toys like these," said Jane Bailey, trading standards manager at Nottingham City Council.
"They will carry none of the required quality marks and will likely have been subjected to no product testing at all.
"The last thing anyone wants is Christmas ruined by their child becoming ill because of a toy they have been given.
A Nottingham wholesaler is being investigated by city officials over the dolls but they could not be named at this time.
Pictures published by Nottingham City Council show that the toys, which reportedly originate from China, appear to copy their designs from Barbie dolls and merchandise from the film Frozen.
However, they contain nonsensical writing on their packaging, such as: "I was a baby, have you given the passions, only to become your best partner!"
It is not clear at this time how many of the dolls have been sold or where in the UK they were on sale.
Earlier this month, the Local Government Association (LGA) warned consumers about buying counterfeit and unsafe products ahead of Christmas.
"Christmas is a hotbed for criminals who put profit before safety by selling dangerous, counterfeit toys at cheap prices to unsuspecting shoppers," said councillor Simon Blackburn, chair of the LGA's Safer and Stronger Communities Board.
"Bargain hunters need to be aware that fake, substandard toys can break and cause injuries or pose choking hazards; toxic materials can cause burns and serious harm; while illegal electrical toys can lead to fires or electrocution."
Support free-thinking journalism and attend Independent events
Robert Chantry-Price, a senior officer at the Chartered Trading Standards Institute, told the BBC the discovery of high levels of phthalates in children's toys was "frightening".
"Phthalates are carcinogenic, mutagenic and can cause reproductive problems but, despite legislation to the contrary, significant amounts of these substances can be found in a wide range of toys and childcare products," he said.
In 2013, more than 200,000 dolls from China were seized by US authorities because they apparently contained high levels of phthalates.
Last year, a joint EU customs operation announced more than 30,000 dolls, mostly from China, had been destroyed after they were deemed to be a "serious risk" to children because they contained high levels of the chemicals.
Join our commenting forum
Join thought-provoking conversations, follow other Independent readers and see their replies