Church of England admits failures over priest falsely accused of child abuse
Alan Griffin killed himself after year under investigation into untrue gossip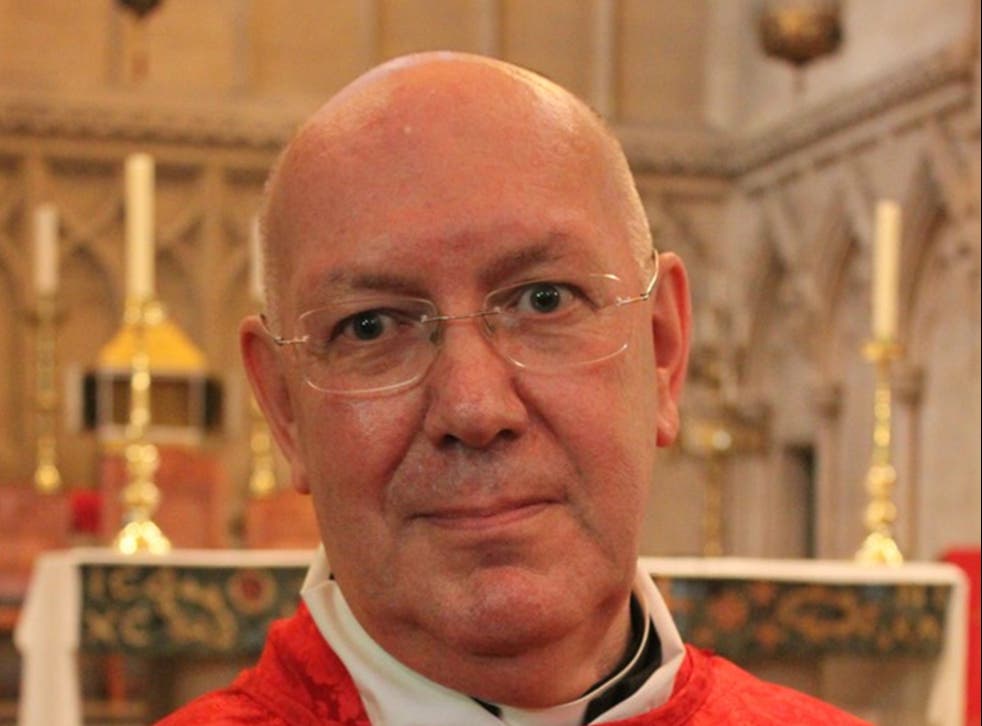 The Church of England has apologised for its role in the suicide of a former priest, who spent a year under investigation over unfounded rumours of child abuse.
Rev Alan Griffin killed himself in November and a coroner's report into his death included stinging criticism of the Church for how it handled a safeguarding inquiry into what turned out to be untrue rumours.
The allegations Griffin used male prostitutes as well as his HIV-positive status, which stemmed from a retiring Church official passing on unsubstantiated gossip in a "brain dump" final meeting with colleagues, were even passed on to the Roman Catholic Church, where the priest had served after quitting the C of E in 2012.
"The allegations against Father Griffin passed on to the Roman Catholic Church were supported by no complainant, no witness and no accuser ... And yet on this basis, Alan Griffin found himself to be under investigation for over a year, without ever having the allegations and their source plainly set out for him," the coroner Mary Hassell wrote in a prevention of future deaths report.
"He killed himself because he could not cope with an investigation into his conduct, the detail of and the source for which he had never been told.
"Fr Griffin did not abuse children. He did not have sex with young people under the age of 18. He did not visit prostitutes. He did not endanger the lives of others by having sex with people whilst an HIV risk."
Now, both the Diocese of London and Lambeth Palace, the archbishop of Canterbury's office, have issued a statement responding to the criticisms from Ms Hassell.
Both bodies expressed their "deep regret and sorrow at the death of Fr Alan Griffin" and accepted there were "poor processes or systems, or mistakes, that led to unreasonable pressures on Fr Alan and we take responsibility for what went wrong".
"We accept that the concerns raised in respect of Fr Griffin were unsubstantiated," the Church said in its submission. "We accept that good practice around evidence gathering, verification, and evaluation of information prior to action was lacking."
Almost all of the coroner's specific condemnations are accepted by the Church, which includes in its response a detailed list of actions it is taking to correct its safeguarding processes and "mitigate the risk of any future suicide by someone who is the subject of such concerns within the Church of England".
It also has launched a formal lessons learned review which will examine the case of Griffin in detail, has hired a new head of safeguarding who has 30 years of policing experience, and created a new case management system which includes assessing any risks to mental health for those under investigation.
The coroner also criticised what she saw as an effort by the Diocese of London to suppress criticism of its clergy for passing on the allegations about Griffin to their safeguarding officers.
In its initial submission to the inquest, a senior diocesan official urged Ms Hassell not to say anything in her report which might have the effect of stopping vicars and others from handing over safeguarding disclosures, however hazy or lacking in evidence, to the relevant team at the diocese.
The Church of England has been wrestling with a string of child abuse scandals over the past decade, many of which have exposed senior vicars and bishops being told about abusers and failing to report the allegations to the authorities.
Despite the coroner's remarks, the Church has continued to insist its rules, which today order anyone who comes across a potential safeguarding issue to always pass it on without considering whether it is true or not, are essential to protect vulnerable people.
"Although elements of our response to and handling of the concerns about Fr Griffin fell well short of good practice and need improvement, the principle of reporting, without investigation or filtering, of safeguarding concerns to qualified professionals, is one which is well established and one which we defend," the response stated.
Join our new commenting forum
Join thought-provoking conversations, follow other Independent readers and see their replies