Church of England hits back at Secular Society in row over ditching religion from Remembrance Day ceremony
Church calls group's suggestion 'rather sad', 'misjudged' and 'misguided'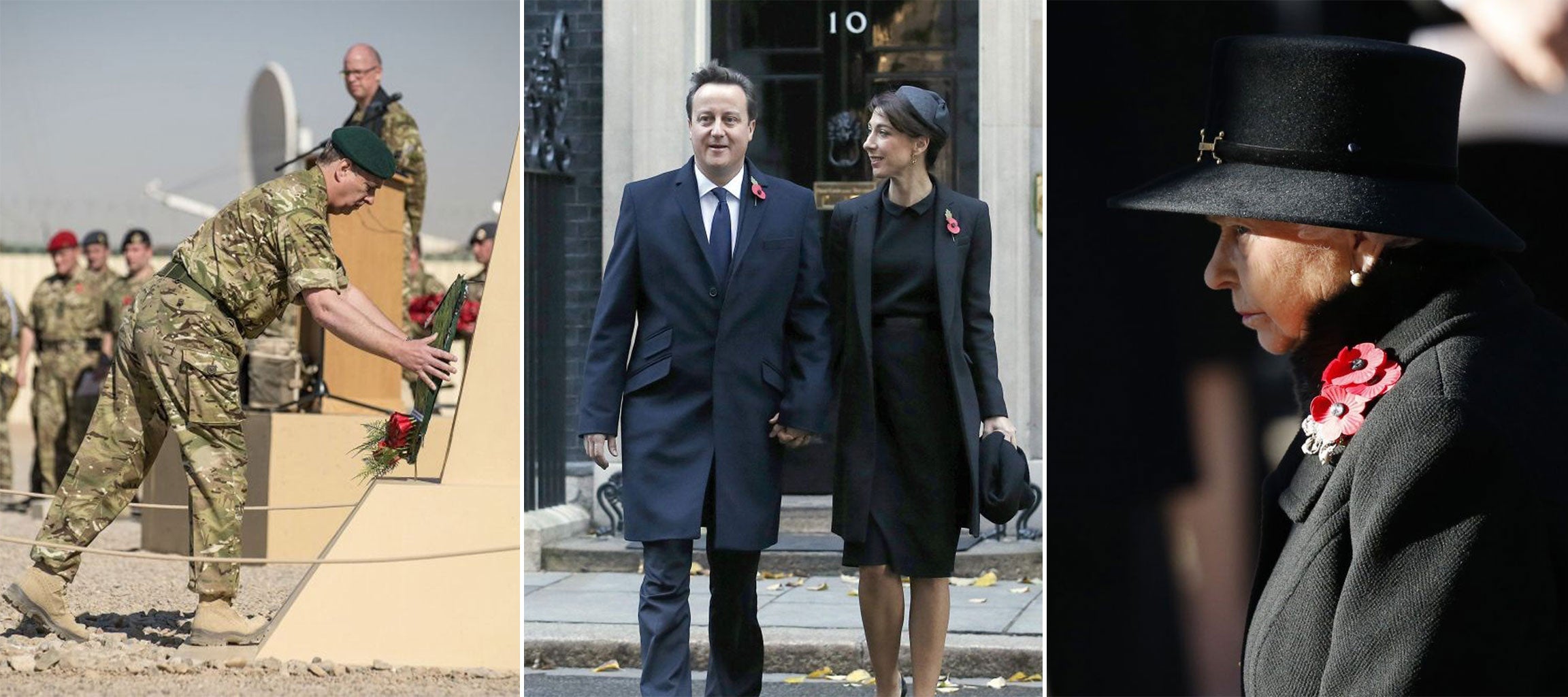 The Church of England has criticised the National Secular Society's call for Christian ritual to have no role in the Remembrance Day ceremony at the Cenotaph, dismissing the organisation as "rather sad".
In the lead up to today's commemoration service, Norman Bonney, a director of the National Secular Society, argued that the Cenotaph was created as a secular memorial and should be treated as such.
But the Church's director of communications, Rev Arun Arora has hit back at Bonney's proposal. He said: "It is both misjudged and misguided for the National Secular Society to attempt to politicise Remembrance Sunday for their own ends."
In a further swipe at the group he added: "To see the National Secular Society – and its barely 10,000 members – hijack this time of solemn remembrance is rather sad."
The Cenotaph, inaugurated in 1919, was designed by Edwin Lutyens, who, according to Bonney, championed secular commemoration because the war dead were from many different nations and religions.
In his paper, "The Cenotaph: A contested and consensual symbol of remembrance", Bonney argues that "the continuing ritual dominance of that religion, in its Church of England form" is wrong in today's society.
A secular ceremony "would provide a more appropriate and inclusive annual commemorative ritual for the all the people of the UK state and the Commonwealth at a monument designed to encompass the remembrance of all the dead of war whatever their religion or beliefs or nationality," he wrote.
The archdeacon of the army, the Venerable Peter Eagles, has disputed Bonney's claims however. "The Remembrance Sunday Service at the Cenotaph has always contained prayers and readings from scripture, and the fact that it continues to be so central a part of our public life would suggest that it is meeting people's pastoral needs," he said.
TV historian Dan Snow, a regular face on the BBC, has also waged in on the argument, in support of secularism. "For big national occasions that are supposed to embody a national moment, it is wrong for them to be dominated by one faith that has an increasingly minority following," he said.
Over 10,000 armed forces veterans, cadets and civilians marched past Whitehall's Cenotaph today to remember to pay tribute to those who have died in conflicts since the First World War.
Following the wreath-laying by members of the royal family, politicians, veterans and military leaders, the Bishop of London the Right Reverend Richard Chartres conducted a short service.
Join our commenting forum
Join thought-provoking conversations, follow other Independent readers and see their replies