Church of England poised to vote for women bishops
While the balance of opinion at this week's Synod appears to be tilting to the 'Yes' campaign, opponents could yet rally
Emily Dugan
Sunday 18 November 2012 01:00 Comments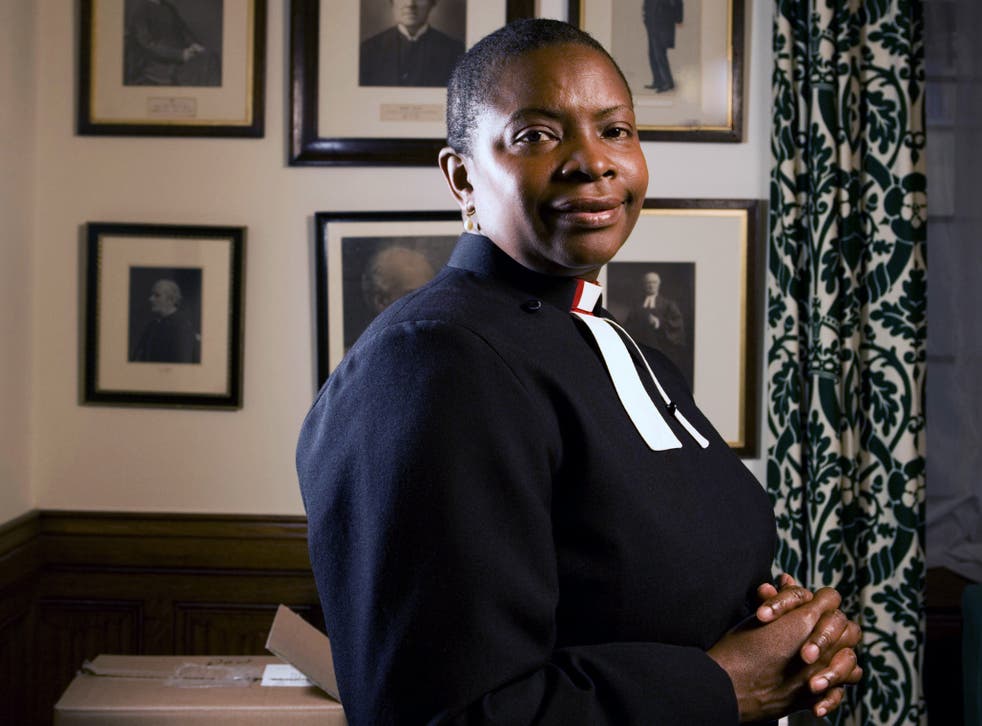 A vigil in Westminster Abbey tomorrow morning will mark the start of three days that could change the Anglican church for ever. As the General Synod – the ruling body of the Church of England – meets in London tomorrow ahead of a crucial vote on Tuesday to decide whether women can be consecrated as bishops, the well-wishers in Westminster Abbey will be clasping their hands together in the hope of a smooth and harmonious vote.
But, with Synod insiders already predicting trouble, the prayers are likely to be in vain. Since the announcement of Justin Welby as the future Archbishop of Canterbury – and his use of his maiden speech in the job to throw his support behind women reaching the most senior positions in the church – many are cautiously optimistic that the measure will finally be voted through. But, if it is, it is unlikely to be without a fight. Online and email campaigns have been building grassroots support for a "yes" vote at a rapid rate. A website called Yes2womenbishops, which was set up only two weeks ago, has already had more than 11,000 visitors, and nearly 2,000 parishioners have used it to email their Synod representative.
Jody Stowell, one of the website's founders, said: "There is a groundswell of opinion now and we've had an incredible response from people who are not Synod members but want this to happen. It has been a long wait but I think we're at a moment in time now. If the General Synod representatives listen to the majority within their church, we should have a positive vote."
But there are indications already of a backlash against attempts to cajole the Synod into agreement. In a letter to The Times on Friday, more than 300 clerics, as well as the chairmen of the evangelical groups Reform and the Catholic Group, said: "We believe that our future ministries will be severely prejudiced if the General Synod votes to approve the draft measure."
Rod Thomas, chair of Reform, said: "I'm voting against the measure because it's very inadequate in the provision it makes for those who don't agree with women bishops. I think it's going to be a knife-edge vote. It's very difficult to say exactly how it's going to go."
For the legislation to be passed, it must get a two-thirds majority in all three houses of the General Synod. This is thought to be likely in the House of Bishops and the House of Clergy – whose members are all serving ministers in the church. But in the House of Laity – made up of ordinary lay members of the church and usually the most conservative of the three houses – it is expected to be difficult.
Susie Leafe is one of several Synod members in the House of Laity planning to vote against the law. She co-ordinates a group called Proper Provision, which is campaigning for better measures to protect traditionalists in the church. She believes the proposed law needs to be scrapped. "There's a lot of pressure now to get it through, but I think we should sit down with a blank piece of paper and start again."
The Very Reverend June Osborne knows what it's like to wait for change. The 59-year-old Dean of Salisbury worked as a deacon in the Church of England for 12 years before her church voted to allow women to become priests in November 1992. This week, 20 years after the vote that allowed her and thousands of other women a career in the church, its officials will vote again – this time deciding whether she and any other woman can ever hope to rise to the top.
After more than three decades of waiting for equality, Dean Osborne – who has been widely tipped for a bishop's post if the legislation goes through – has run out of patience. "I never dreamed it would take this long," she told The Independent on Sunday. "There's no sense at all – not theological, not rational – in making women priests if you are not going to make them bishops. The fact that we've taken another 20 years to get to this stage feels not that we've gone in the right direction slowly; it feels like we've been going in the wrong direction. For most of that time, we've been prevaricating to the point of destruction."
If the vote goes through it will be, she says, "an epoch-making moment". "It will take away all of the inhibitions of women's ministry. It will endorse that spiritual authority can be carried by people whether they are a man or a woman, and that will chime in very strongly with something that British society has come to value deeply. It's not about individual women being able to take up posts; this is about the nature of religion in civil society."
If the vote goes the other way, however, Dean Osborne would be among many people devastated at the church's failure to modernise. She said: "I would be beyond sad if this fails on Tuesday. I care deeply about the reputation and integrity of the Church of England, and I don't think there could be any explaining to my children or their friends that this wasn't a decision to exclude women from positions of leadership and authority."
It had been hoped that the new law would be passed in July, but last-minute concessions to traditionalists meant that even those in favour of getting women into the episcopate voted it down. The House of Bishops had changed the legislation in May to make it more palatable to those who opposed the move. The clause they added would have made it legal for those churches that chose not to have a woman bishop to cherry-pick a male replacement who sympathised with their beliefs on the matter.
The new draft law being voted on this week has ironed out the controversial clauses, meaning that campaign groups such as Women and the Church (Watch), which voted against the watered-down legislation in July, are now encouraging their members to vote yes.
Dean Osborne is not a member of Synod, so on Tuesday, when the votes are being cast, she will be on a visit to South Sudan, in the diocese of Maridi, near the border with Uganda. She says the experience will be a refreshing change. "The house of bishops in South Sudan elected to have women deacons, priests and bishops all in a single day. There's something we can learn from that."
June Osborne
Dean of Salisbury Cathedral
The Very Reverend June Osborne is arguably the Church of England's most senior and experienced female cleric. Dean of Salisbury since 2004, the 59-year-old was among the first women to be ordained into the priesthood in 1994. Her impassioned speech to the Synod in 1993 was credited with winning round the church to the cause of women becoming vicars. She continues to clamour for greater equality.
Jane Hedges
Canon Steward of Westminster Abbey
As well as being one of the first female priests, and Westminster Abbey's first female residentiary canon, in 2010 she became the first clergywoman to shake hands with the Pope.
Rose Hudson-Wilkin
Speaker's Chaplain, Westminster Abbey; vicar in Haggerston, east London
Westminster's first black female chaplain, she is admired for her stance on issues such as the C of E's role in slavery and equality for women.
Rachel Treweek
Archdeacon of Hackney
The 49-year-old former speech therapist, whose husband, Guy Treweek, is also a priest, is admired for her work in a tough London borough.
Vivienne Faull
Dean of York Minster
The 57-year-old was the first woman (and one of only three) to lead a cathedral when she became provost of Coventry in 2000.
Lucy Winkett
Rector of St James, Piccadilly
Seen as a rising star in the church, the former Canon Pastor at St Paul's Cathedral is a founding adviser of the think tank Theos.
Road to church equality
1917 The Church of England (C of E) licenses women lay readers.
1944 Hong Kong's Anglican church ordains the first woman as a priest.
1975 C of E says it has "no fundamental objections to the ordination of women to the priesthood" but does not lift legal barriers.
1987 The first women are ordained as deacons.
1988 Draft legislation for women to become priests is passed through Synod.
1992 C of E Synod approves legislation for women to become priests.
1994 Angela Berners-Wilson is the first woman to be ordained as a Church of England priest, in Bristol.
2005 The Synod agrees removal of legal obstacles barring women from becoming bishops.
2010 Moves to make women bishops are passed by Synod.
2012 Proposed concessions to traditionalists by the House of Bishops mean women bishops would be unequal to male counterparts. Synod forced to postpone final vote.
Register for free to continue reading
Registration is a free and easy way to support our truly independent journalism
By registering, you will also enjoy limited access to Premium articles, exclusive newsletters, commenting, and virtual events with our leading journalists
Already have an account? sign in
Join our new commenting forum
Join thought-provoking conversations, follow other Independent readers and see their replies