Churchless faith: British Christian community 'may be far larger due to changing forms of practising belief'
Two-thirds of those who stop attending church maintain a strong personal faith afterwards, research finds
Chris Green
Scotland Editor
Thursday 24 March 2016 01:31 Comments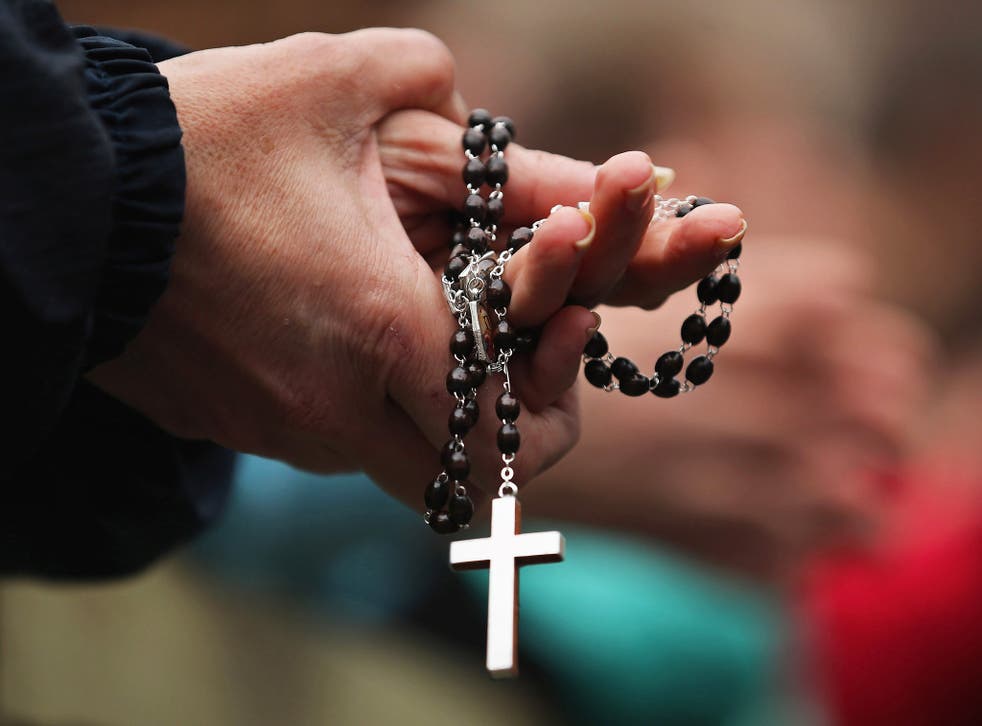 The UK's Christian community may be much larger than is suggested by rapidly declining Sunday service attendances, according to a new book which highlights the emerging phenomenon of "churchless faith".
Modern Christians are increasingly turning to the internet and other less formal surroundings to practice their beliefs, while around two-thirds of those who stop attending church maintain a strong personal faith afterwards, the research found.
The Church of Scotland, which commissioned the study, said the findings challenged the assumption that falling attendances at services across the UK are synonymous with the rise of secularism and a general decline in people's faith. Christianity in Britain is "in transition, rather than decline," it added.
The findings are presented in a new book The Invisible Church, to be published next month. Its author, Dr Steve Aisthorpe, a mission development worker for the Church of Scotland, surveyed almost 1,300 Scottish Christians who did not go to church and found that the majority had found a different way to worship.
"I discovered the number of people who attend church services are the tip of the iceberg of the total Christian community," Dr Aisthorpe said. "Changes in wider society and in the practices of Christian people mean attendance at Sunday morning worship can no longer be seen as a reliable indicator of the health and scale of Christian faith. There is decline in Christian faith in Britain, but it is considerably smaller than previously assumed."
Many of the Christians he interviewed who no longer attended Sunday services said they felt traditional churches were increasingly out of step with modern lifestyles. The idea of basing your opinions on listening to one person giving a sermon was "incongruous" in the 21st century, they said.
Pope Francis Questions Donald Trump's Christianity
"If you look back in history, part of the function of the church was to have a speaker that would educate the population, the congregation... is that really relevant these days?" one of those surveyed said.
Other interviewees said they had decided to stop going to church because of the overly formal nature of traditional worship. "If I don't wear a shirt and tie to the church they say to you: 'You're not tidy enough, you're wearing a hooded top'," one said. "I'm not sure that's good and I find that difficult, I think God's much bigger than that."
Their views go some way to explaining why the number of people attending church services in the UK is in steep decline. Church of England figures published earlier this year showed that numbers have tumbled by 12 per cent in the past decade, to less than half the levels of the 1960s. However, research carried out in 2001 estimated that there may be as many as 112 million "churchless Christians" worldwide, with their number predicted to double by 2025.
The new book was welcomed by the Rt Rev Dr Angus Morrison, Moderator of the General Assembly of the Church of Scotland, who described it as hopeful and challenging. "This is a major contribution to establishing the place of the church in contemporary society," he said. "As a Church we have to take heed of these findings, something we are already doing by investing money and resources in our pioneer ministry programme, which is bringing our Church into the wider community."
UK news in pictures

Show all 50
Christianity: In numbers
760,000
The number who attend weekly C of E services
59
The percentage of English and Welsh who defined themselves as Christian in the 2011 census, down from 72 per cent in 2001
2050
The year by which less than half of the UK will identify as Christians, according to the Pew Research Centre in the US
10
The percentage of Britons who say religion is 'very important', according to a 2014 YouGov poll
Register for free to continue reading
Registration is a free and easy way to support our truly independent journalism
By registering, you will also enjoy limited access to Premium articles, exclusive newsletters, commenting, and virtual events with our leading journalists
Already have an account? sign in
Join our new commenting forum
Join thought-provoking conversations, follow other Independent readers and see their replies