A high-profile senior bond trader has been suspended after investment bank Citigroup accused him of pilfering food from the office canteen.
Paras Shah, 31, allegedly stole food from the canteen of Citi's London headquarters in Canary Wharf and left his post unexpectedly last month.
He was Citi's head of high-yield bond trading for Europe, Africa, and the Middle East since 2017, a job that entailed matching buyers and sellers of debt from risky borrowers, known as junk bonds.
According to the Financial Times, Shah would have likely received a seven-figure pay package as senior staff and was suspended weeks before bonuses were due to be paid out.
One banking source told Press Association a similar position to Shah's in other banks could command a salary of over £1 million a year.
Deutsche Bank: Sacked staff clear out their belongings

Show all 7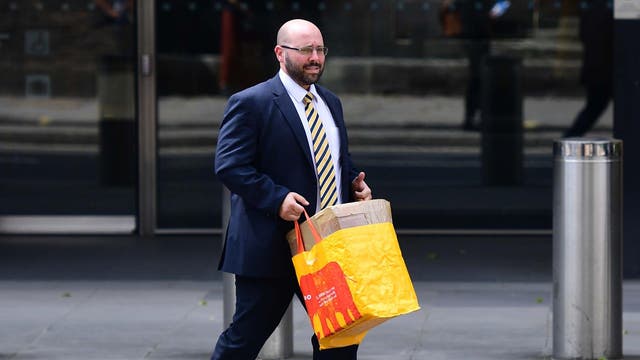 Financial institutions in the UK have been known to austerely discipline executives who have engaged in any personal misconduct.
In 2016, a London banker was fired from Japan's Mizuho Bank after he was caught thieving a £5 part from his colleague's bike.
Two years before that, a former managing director at the world's largest asset manager, BlackRock Asset Management, was banned from taking on senior roles in the UK financial sector after he was found to have repeatedly dodged train fares for several years during his commute to the City.
Jonathan Burrows was labelled the "biggest fare dodger in history" by the media, and settled the case with Southeastern Railways for £43,000.
Join our new commenting forum
Join thought-provoking conversations, follow other Independent readers and see their replies