Mass brawl on cruise ship that left six injured and 'blood everywhere' was not started by clown, police say
'There is no truth in that,' police say over reports a row over fancy dress triggered the melee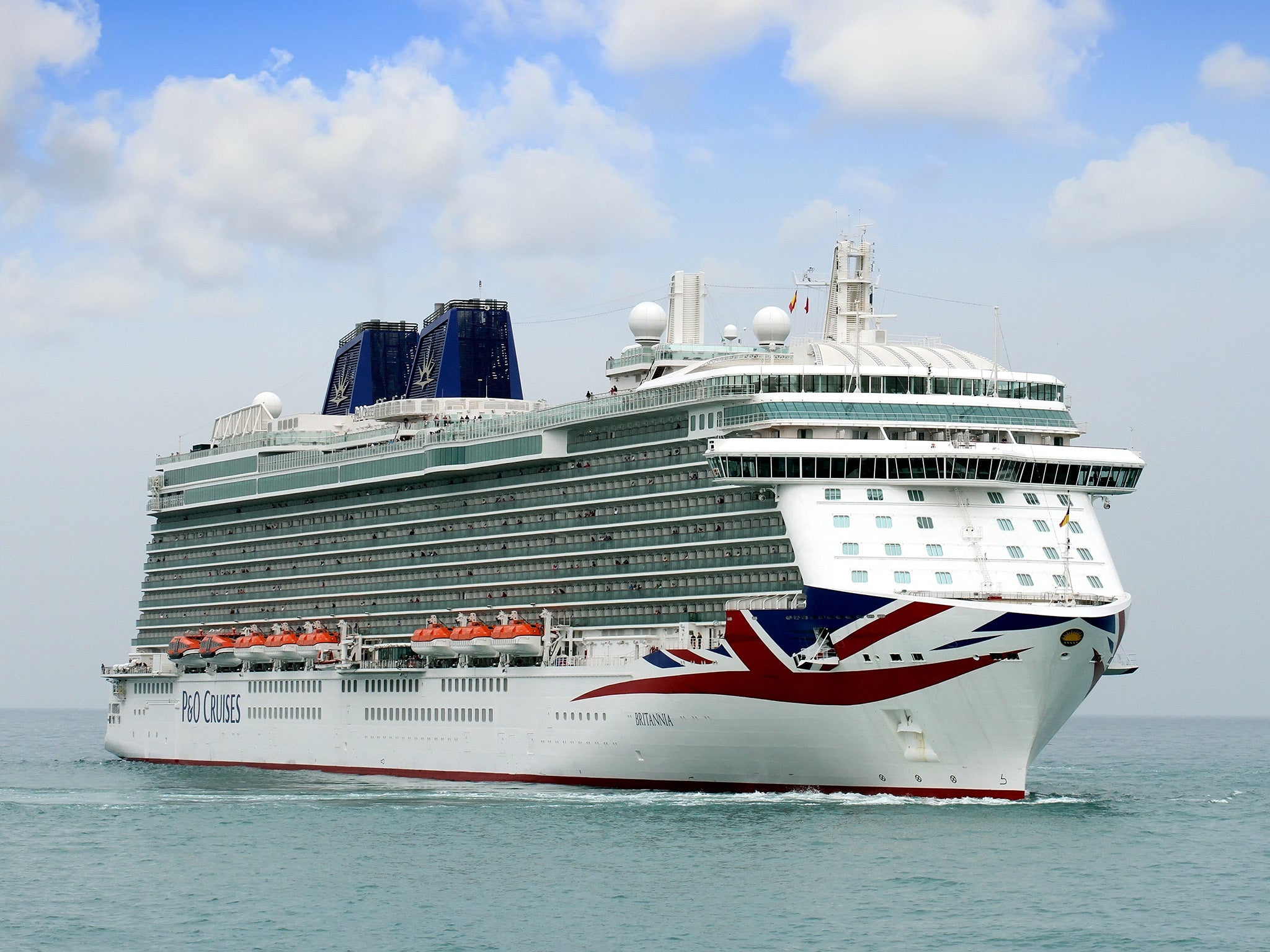 A mass brawl that broke out on a cruise ship and left six people injured was not started by a clown, police have said.
The fight, which erupted in the early hours of Friday morning on the P&O cruise ship Britannia, saw three men and three women assaulted.
Richard Gaisford, an ITV reporter for Good Morning Britain who was on board the ship at the time, said a witness had told him there was "blood everywhere" in the restaurant of the liner.
The ship had departed from Bergen, Norway some 12 hours earlier, and was en route to Southampton as part of a one-week cruise at the time of the incident.
He added that staff had reportedly never seen violence like it aboard the ship, which followed a black-tie event for passengers and "an afternoon of 'patriotic' partying on deck, with large amounts of alcohol being consumed by many guests".
Reports also emerged from one witness that the fracas had been caused by a person dressed as a clown, alongside allegations a bystander had become frustrated at the costume as the ship had outlawed fancy dress.
The claim was widely reported in a number of prominent news outlets.
However, a spokesperson for Hampshire Police who was asked about the report said: "There is no truth in that."
In a statement, Hampshire Police said: "Officers are investigating following reports of a public order incident onboard P&O's Britannia. The incident happened during the early hours of Friday 26 July while the ship was en route to Southampton from Bergen.
"Six people – three men and three women – were assaulted. A number of injuries were suffered including significant bruising and cuts. Investigations are ongoing".
A 43-year-old man and a woman, 41, both from Chigwell, Essex, have since been released from custody pending investigation after being arrested on suspicion of assault.
A P&O cruises spokesperson said "Following an incident on board Britannia on Thursday evening we can confirm that all guests have now disembarked and the matter is now in the hands of the local police."
Join our commenting forum
Join thought-provoking conversations, follow other Independent readers and see their replies