Scotland bans energy firms from setting fire to coal seams to produce gas
Holyrood Government says it will prevent underground coal gasification from happening using planning law – and ask for Westminster to revoke existing licences issued for parts of Scotland
Ian Johnston
Environment Correspondent
Thursday 06 October 2016 14:47 Comments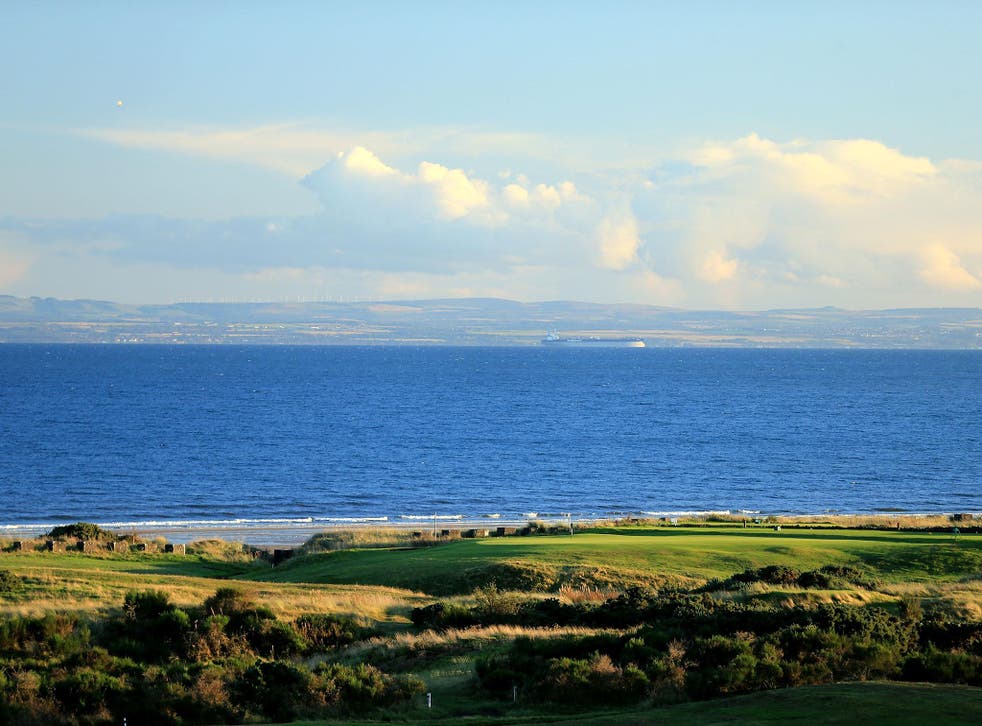 A controversial process to extract gas from coal – by setting it on fire while its still underground – has been effectively banned by the Scottish Government.
Energy Minister Paul Wheelhouse decided that underground coal gasification (UCG) had too many environmental risks.
There have been proposals to use the technique on coal beneath the Solway Firth and Firth of Forth.
The SNP administration had commissioned a report by Professor Campbell Gemmell of Glasgow university to look into the technique, which some environmentalists believe is significantly more dangerous than fracking.
His report concluded it would be logical "to progress toward a ban" of UCG because of the industry's history of pollution incidents and other problems.
It also pointed out that getting gas from coal in this way would threaten efforts to reduce Scotland's greenhouse gas emissions without an effective system of carbon capture-and-storage.
Mr Wheelhouse said: "Having considered the report in detail, it is the Scottish Government's view that UCG poses numerous and serious environmental risks and, on that basis, the Scottish Government cannot support this technology.
"Accordingly, UCG will have no place in Scotland's energy mix at this time. "In Professor Gemmell's report, he recommends it would be wise to consider an approach to UCG based upon a precautionary presumption against the technology, and that it would appear logical to progress toward a ban.
"I cannot predict what kind of clean energy technologies may be available in the decades to come, but what is certain is that this this resource will still be there.
"As a result of today's announcement, our energy strategy for Scotland will set out an energy mix for the future that does not include UCG.
"The position I have announced on UCG is a clear validation of the evidence-based approach this Government is taking and I thank Professor Gemmell for his work in preparing the report."
The decision was announced as Communities Secretary Sajid Javid overturned Lancashire County Council's refusal of planning permission for a fracking scheme, saying concerns about carbon emissions were "a matter for future national policy".
Mr Wheelhouse has written to the UK Government, requesting that it issues no further UCG licences in Scotland and that existing licences are revoked.
The Scottish Government said it would use its planning powers to stop UCG schemes from happening.
Professor Gemmell stressed he had consulted widely with the industry, academics and others about the technique.
"It is extremely difficult to conceive of UCG progressing into use at this time," he said.
"Despite there being few longer-term operations at scale to consider, and no directly comparable operations in siting, regulatory and policy terms, there is both a history of incidents of pollution and losses of containment.
"In my view, the Scottish Government has responded appropriately to the available evidence on this technology.
"Should industry wish to progress this technology at scale here or overseas at some future date, several key factors would need to be addressed, including managing the potential impact of the greenhouse gases produced.
"The onus would also clearly be with the industry to demonstrate and provide evidence that it can operate to the high environmental standards that the government and public should expect."
Friends of the Earth Scotland's head of campaigns, Mary Church, described the decision as "a victory for people power".
"Setting coal seams alight under two of our major Firths was always a reckless idea and today the Government has listened to communities and put an end to this risky industry," she said.
"The history of UCG is littered with contamination incidents, ground subsidence and industrial accidents.
"Today's announcement will come as a huge relief to communities around the Forth and Solway Firths faced with this highly experimental technology, and give heart to communities threatened by other intrusive new fossil fuels."
She called for the Scottish Government to also ban shale gas fracking and coal-bed methane drilling, which is currently under review.
"Today's UCG decision is the first time the Scottish Government has said no to more fossil fuel extraction and marks a hugely important turning point in the fight against climate change," Ms Church added.
"To have any chance of keeping warming under the critical 1.5C limit we need a radical and fair overhaul of our energy systems, and commitment to leaving fossil fuels in the ground.
"Celebration of this decision in Scotland is bittersweet given the news that the UK Government have ignored massive community opposition and approved fracking in Lancashire today.
"Fracking should not happen here in Scotland or anywhere. We stand in solidarity with the people of Lancashire."
Register for free to continue reading
Registration is a free and easy way to support our truly independent journalism
By registering, you will also enjoy limited access to Premium articles, exclusive newsletters, commenting, and virtual events with our leading journalists
Already have an account? sign in
Join our new commenting forum
Join thought-provoking conversations, follow other Independent readers and see their replies