Coathangers at dawn! Mary Portas rocked by Margate walkout
Rows and resignations after 'Queen of Shops' turned up in seaside town with TV crew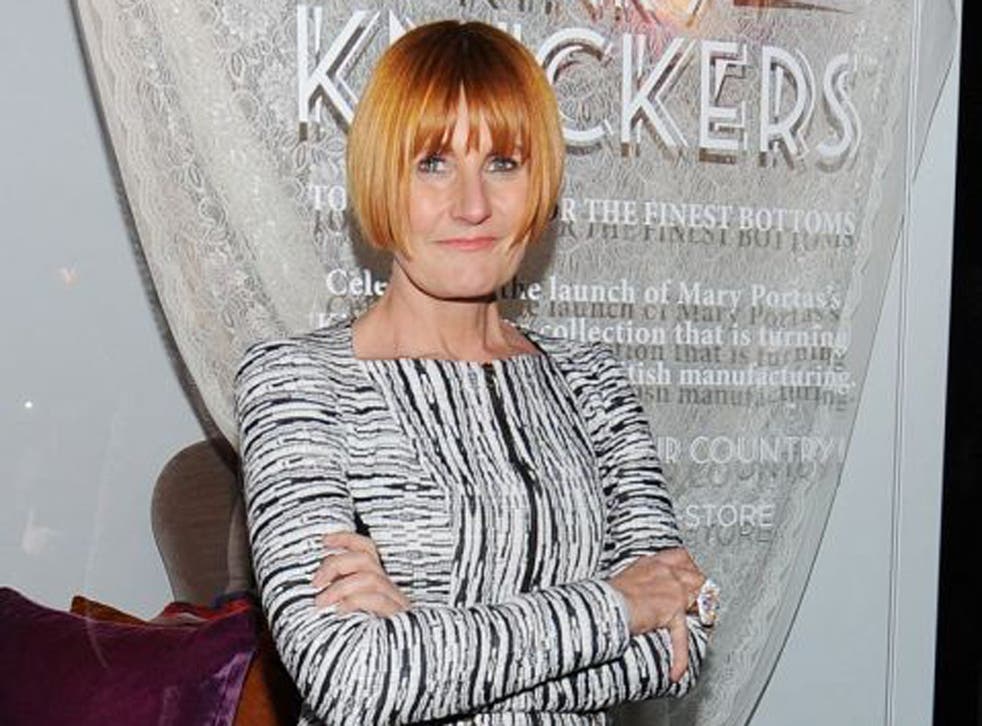 Mary Portas was expected to bring Margate's high street a fresh start – but a series of resignations has left the seaside town's hopes in disarray.
Four of the key people behind Margate's successful attempt to persuade the "Queen of Shops" to help the town have resigned in disgust.
Robin Vaughan-Lyons, chairman of the Margate Town Team, is the latest member to walk out, following the vice-chairman, Roxanne Tesslar, the treasurer, Ian Darker-Larkings, and the secretary, Louise Oldfield.
The departures have come amid a series of accusations that Ms Portas's film crew was more interested in putting together a controversial documentary than in helping Margate.
Three months ago, the town was celebrating after being selected as one of 12 "Portas Pilot" towns which were to receive free advice from the retail guru and cash grants from the Government to revive the fortunes of their high streets. Margate is to get £100,000. But discontent began to surface when Ms Portas arrived with a Channel 4 TV crew and appeared to suggest that the television show was a pre-condition of getting the Government's money.
She said: "We either let the cameras in with me, or I go back on the train and some other town gets it." She later admitted she had made a mistake.
Mr Vaughan-Lyons said the attentions of the camera crew had fuelled a bitter power struggle and accused Ms Portas of having "completely blanked" the town's leaders while filming.
"I'm absolutely devastated, but I was left with absolutely no option," he told The Grocer magazine. "There are a group of people who are more interested in publicity and being on TV than they are in helping Margate, and they have been encouraged by the film crew to make personal attacks on us. The filming has led to all sorts of disgraceful activity. What's happened has left me completely disillusioned with the whole initiative."
Ms Oldfield said in her resignation statement: "I have been subjected to public bullying by individuals seeking to further their own personal interests rather than the aims of the bid."
Peter Cross, a spokesman for Mary Portas, said the loss of the Town Team was "a terrible shame for the individuals" but that it wouldn't stop Margate benefiting from the initiative that should help revitalise 27 high streets around the UK. "Margate deserves it," he said. "This Town Team has failed. It's not for us to get into the politics. There are going to be many more obstacles to come. Mary would say it's far better to try than to do nothing. Margate will succeed. It will succeed with a different Town Team."
Channel 4 insisted last night that whether businesses co-operate with the making of the television show would "in no way" affect the assistance they get from Portas in her retail tsar capacity.
Register for free to continue reading
Registration is a free and easy way to support our truly independent journalism
By registering, you will also enjoy limited access to Premium articles, exclusive newsletters, commenting, and virtual events with our leading journalists
Already have an account? sign in
Register for free to continue reading
Registration is a free and easy way to support our truly independent journalism
By registering, you will also enjoy limited access to Premium articles, exclusive newsletters, commenting, and virtual events with our leading journalists
Already have an account? sign in
Join our new commenting forum
Join thought-provoking conversations, follow other Independent readers and see their replies