Illegal drugs less harmful than alcohol and tobacco and should be reclassified, finds major report
'The current distinction between legal and illegal substances is not unequivocally based on pharmacological research but in large part on historical and cultural precedents'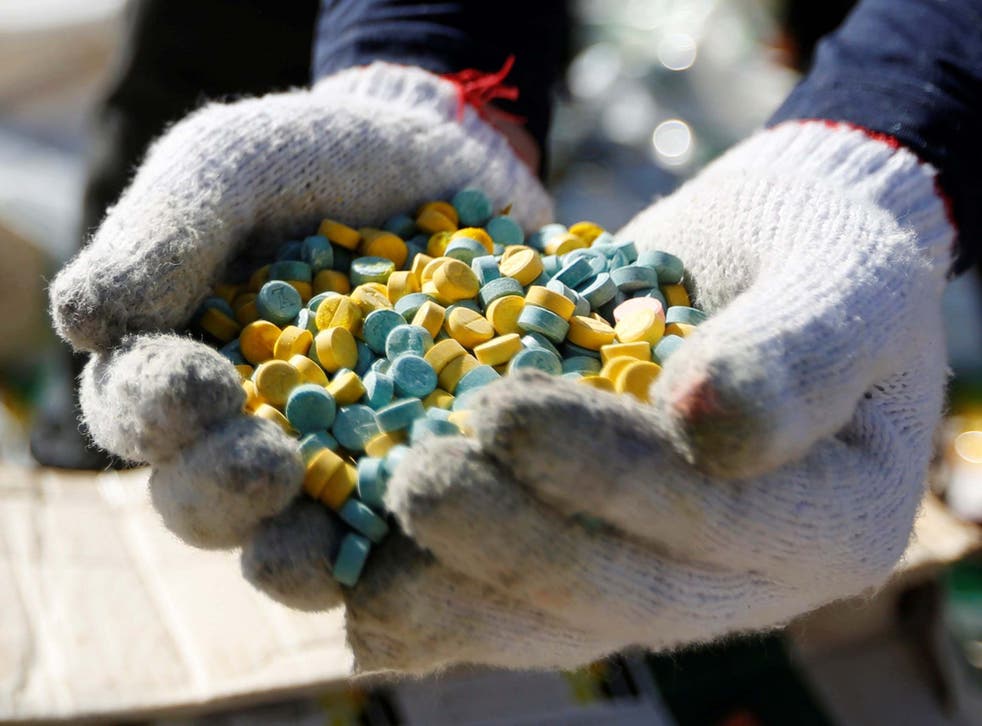 Illegal substances such as ecstasy and cocaine can be less harmful to individuals and societies than tobacco and alcohol and should be reclassified to reflect their actual risk, a report by the Global Commission on Drug Policy has concluded.
Calling for a review of the classification of drugs, the body comprising 14 former heads of state or government criticised the "incoherence and inconsistencies" of laws based on "unreliable and scientifically dubious" methods that punish the use of some substances while ignoring others.
"This de facto prohibition is arbitrary," the group wrote. "The current distinction between legal and illegal substances is not unequivocally based on pharmacological research but in large part on historical and cultural precedents.
"It is also distorted by and feeds into morally charged perceptions about a presumed 'good and evil' distinction between legal and illegal drugs."
They argue governments must now regulate the market of illegal substances, establishing a new system for classification "adapted to the dangerousness of each drug and based on solid scientific assessments".
Smugglers hide drugs in food

Show all 11
A major study of the overall dangers of the entire spectrum of drugs both to the consumer and wider society ranked alcohol as the most damaging.
The 2010 research, carried out by the former government chief drugs adviser, Professor David Nutt, put it above heroin and crack cocaine.
Tobacco was also deemed to be more harmful than a list of drugs including ketamine and mephedrone.
However, this did not correlate with the scientific consensus around the dangers of these drugs.
For example, LSD and ecstasy are among the lowest scoring drugs for levels of harm, yet globally are subject to some of the strictest prohibitions.
The Global Commission's report said the "only responsible answer to this complex topic is to regulate the market of illegal drugs, starting by establishing regulations and a new scheduling system adapted to the dangerousness of each drug and based on solid scientific assessments", as is currently done for food, medications and other products that can pose a risk to health.
"While the international community continues to struggle to find a new consensus, countries should move forward with designing and implementing a more rational policy of scheduling, controlling and regulating psychoactive drugs," the group said.
Meth addict has holes drilled in head to stop him taking drugs
Earlier this month, Professor Matthew Hickman, an expert on drug deaths from Bristol University and a previous chair of the Advisory Council on the Misuse of Drugs, told MPs the classification of magic mushrooms and MDMA as class A drugs was "absurd".
"When I was on the ACMD, my first meeting was regrading magic mushrooms as class A, solely because, chemically, it was like LSD," he told MPs on the told the Health Select Committee after being asked for his view on the UK's drug classification system.
"Because the committee never downgraded a drug, or took a drug off, it just had to be the same.
"If it's pharmacologically the same it should get the same [classification]. It is absurd."
"MDMA shouldn't be a class A," he said. "That's also been used for treatment resistant depression and PTSD as well."
Register for free to continue reading
Registration is a free and easy way to support our truly independent journalism
By registering, you will also enjoy limited access to Premium articles, exclusive newsletters, commenting, and virtual events with our leading journalists
Already have an account? sign in
Register for free to continue reading
Registration is a free and easy way to support our truly independent journalism
By registering, you will also enjoy limited access to Premium articles, exclusive newsletters, commenting, and virtual events with our leading journalists
Already have an account? sign in
Join our new commenting forum
Join thought-provoking conversations, follow other Independent readers and see their replies