Curry and cottage pie top list of UK's favourite comfort foods, survey claims
Results show average Briton spends around £277 on feel good meals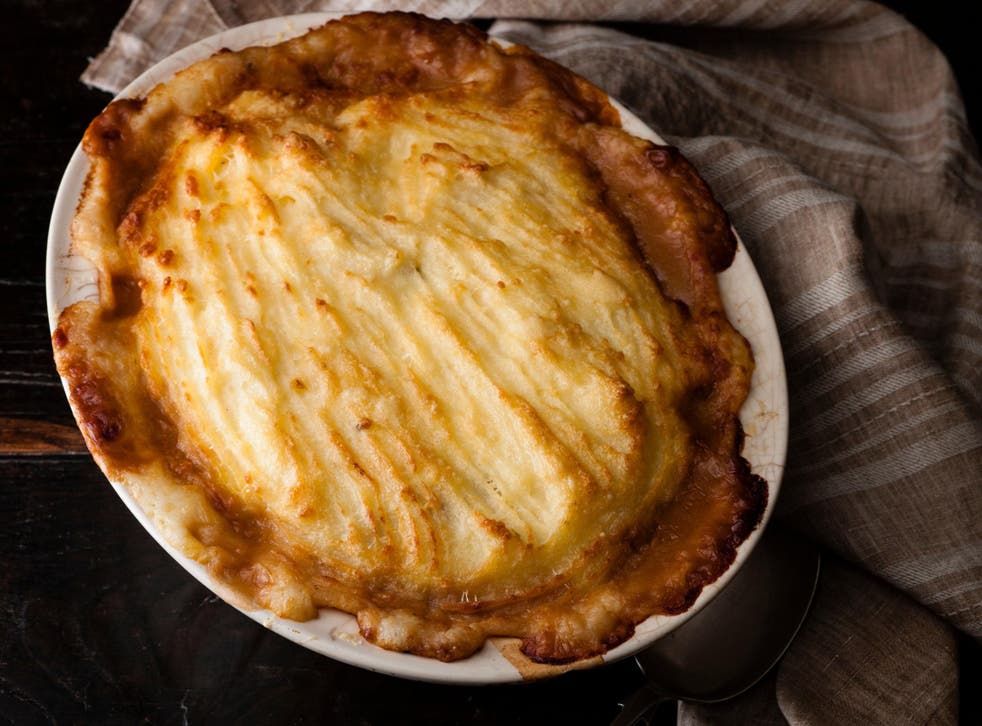 Curry, Chinese and cottage pie are among the nation's favourite comfort foods, according to a new survey. Other favourites included bangers and mash, lasagne and spaghetti Bolognese.
It also emerged the average respondent would tuck into comfort food nine times a month – typically spending £277 on it every year.
For 31 per cent, the key factor in deciding what was comforting to eat was how filling it is, while 27 per cent wanted a meal which required minimal effort to prepare.
Researchers questioned 2,000 UK adults.
"Our research has shown that as the cold weather approaches, people are turning to comfort foods and seven in 10 people admitted that their favourite comfort foods often aren't the healthiest choices," said Bev Mitchell, trading director for Iceland, which commissioned the poll.
When it came to sweet or savoury, four in 10 tended to opt for the latter with just 28 per cent going for sweeter dishes. In fact, the list appeared to reflect this, with the top 40 dominated by savoury dishes.
However, sticky toffee pudding and fruit crumble also appeared.
The research also found 59 per cent of people also did not give a moment's thought to nutritional benefits when choosing a pick-me-up meal.
UK news in pictures

Show all 50
Seven in 10 admitted their favourite comfort foods tended to be bad for them, with 43 per cent saying they indulged in comfort foods "more than they should".
However, 57 per cent agreed "healthy" and "comfort foods" did not have to be mutually exclusive – arguing both were possible.
Half also wished there were more comfort food options available which were good for you.
A third said they tended to eat comfort foods to reward themselves, 23 per cent tucked into them when they were stressed and almost a fifth indulged when they were under the weather.
When choosing their morale boosting meal, 36 per cent turned to dishes they enjoyed as kids and one in 10 plumped for something prepared by someone else.
SWNS
Register for free to continue reading
Registration is a free and easy way to support our truly independent journalism
By registering, you will also enjoy limited access to Premium articles, exclusive newsletters, commenting, and virtual events with our leading journalists
Already have an account? sign in
Register for free to continue reading
Registration is a free and easy way to support our truly independent journalism
By registering, you will also enjoy limited access to Premium articles, exclusive newsletters, commenting, and virtual events with our leading journalists
Already have an account? sign in
Join our new commenting forum
Join thought-provoking conversations, follow other Independent readers and see their replies