Commonwealth Games 2014: Welsh sprinter Rhys Williams 'devastated' after being suspended over doping claims
The news arrives in the wake of the withdrawal of 800m runner Gareth Warburton nine days ago in connection with an alleged doping offence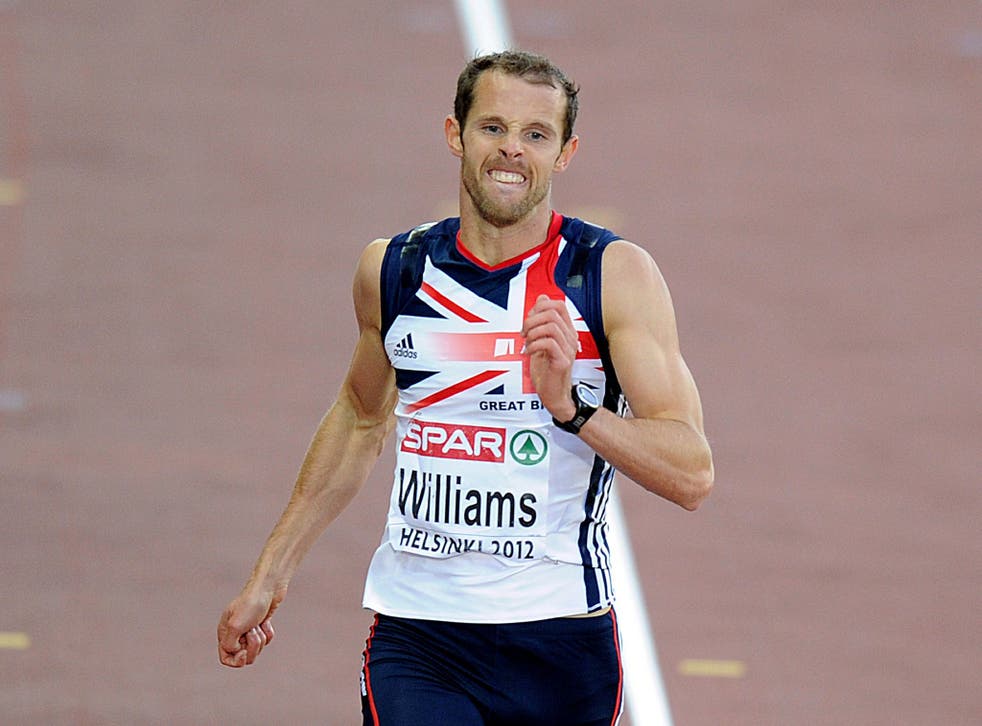 The Commonwealth Games has been hit by more doping claims after a Welsh sprinter became the second member of his national team to be suspended amid allegations of cheating.
European 400 metres hurdles champion, Rhys Williams, son of Welsh rugby union legend JJ Williams, was provisionally suspended and will miss his event after failing a drugs test.
It comes in the wake of the withdrawal of 800m runner Gareth Warburton nine days ago in connection with another alleged doping offence.
Williams is co-captain of the Welsh athletics squad in Glasgow and took bronze at the Delhi Games four years ago. In a statement the 30-year-old said he was "utterly devastated" after failing the test. Warburton has also denied any wrong doing.
Welsh athletics chief executive Matt Newman said the news was "a massive blow for athletics in Wales". It is believed the two incidents maybe linked.
Meanwhile, the Malaysian team has reprimanded one of its cyclists after he wore gloves emblazoned with the message "Save Gaza".
Commonwealth Games 2014 - In pictures

Show all 61
Azizulhasni Awang competed in the men's sprint on Thursday and held his fists up to the cameras after securing his way to the quarter finals.
He denied his message was political. "It's from the bottom of my heart to express humanitarian (thoughts). Since when (is) expressing humanitarian considered as political?" he said on Facebook.
Commonwealth Games Federation chief executive Mike Hooper said on Friday. "It's inappropriate for any form of protest, etc. in a games venue."
Defence Secretary Michael Fallon, who is at the centre of a row over claims that he ordered the Red Arrows to fly a Union Flag rather than a Saltire salute during the Games opening ceremony, paid tribute to 2,000 service personnel who have been brought in to help with security.
"We have received a warm reception from both the city and the spectators, and are enjoying being here as part of their memorable event," he said.
Register for free to continue reading
Registration is a free and easy way to support our truly independent journalism
By registering, you will also enjoy limited access to Premium articles, exclusive newsletters, commenting, and virtual events with our leading journalists
Already have an account? sign in
Register for free to continue reading
Registration is a free and easy way to support our truly independent journalism
By registering, you will also enjoy limited access to Premium articles, exclusive newsletters, commenting, and virtual events with our leading journalists
Already have an account? sign in
Join our new commenting forum
Join thought-provoking conversations, follow other Independent readers and see their replies