Confidence in Scottish police falls after introduction of single force covering whole country, survey finds
Results a blow to the SNP, which replaced the country's eight regional forces with a single replacement in 2013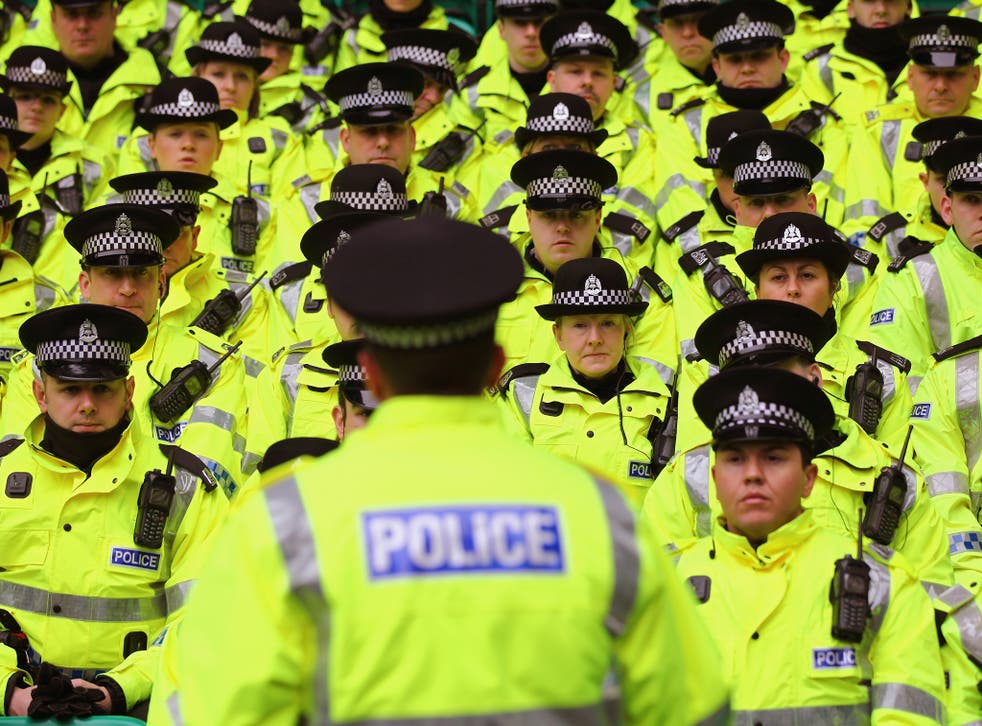 Confidence in Scotland's police has fallen since the introduction of a single force covering the whole of the country, an official survey has revealed.
Fewer Scots believed Police Scotland was doing a good job in 2014/15 compared to the situation two years earlier, when the old system of regional forces still existed, the Scottish Crime and Justice Survey found.
Although the decline in confidence was only 3 per cent nationally, in some areas it was more significant. In Aberdeen, only 61 per cent of those surveyed said the police were doing a good job compared to 70 per cent two years before. In Dumfries and Galloway confidence fell by 9 per cent, while in Lothian and the borders it declined by 8 per cent.
The results will come as a blow to the SNP, which took the decision to replace the country's eight regional forces with a single replacement, Police Scotland, in 2013. The force has been beset by problems and has faced serious criticism over its call-handling procedures, after a young couple lay undiscovered in their car for three days beside the M9 motorway when officers failed to respond to reports of a crash.
The research, which asked 11,500 people about their experience of crime rather than using recorded statistics, estimated that there were 688,000 crimes against adults living in private households in 2014/15, with 502,000 of these property crimes and 186,000 violent crimes. Only 38 per cent of crimes were reported to police.
Graeme Pearson, Scottish Labour's Justice spokesperson, said it was "no wonder" that confidence in the police had fallen given the numerous problems the force has faced. As well as the M9 tragedy, questions have been raised over the routine arming of officers and the overuse of stop-and-search tactics.
Scottish Conservative justice spokeswoman Margaret Mitchell said it was "clear" that people were "far less satisfied with Police Scotland than they were with the regional setup", adding: "It would be deeply concerning if an eroding of the relationship between the police and the public added to the present trend of so many crimes going unreported."
However, Police Scotland Deputy Chief Constable Rose Fitzpatrick insisted that public confidence in the force remained "strong". The survey also estimated that the number of crimes committed had fallen over the past two years, from 815,000 to 688,000, while around 85 per cent of Scottish adults experienced no crime at all in 2014/15. Justice Secretary Michael Matheson described this trend as "extremely encouraging".
Register for free to continue reading
Registration is a free and easy way to support our truly independent journalism
By registering, you will also enjoy limited access to Premium articles, exclusive newsletters, commenting, and virtual events with our leading journalists
Already have an account? sign in