Confusion as naked woman spotted on roof of Toynbee Studios
The woman has said she will sit on the top of Toynbee Studios between 1-5pm today and tomorrow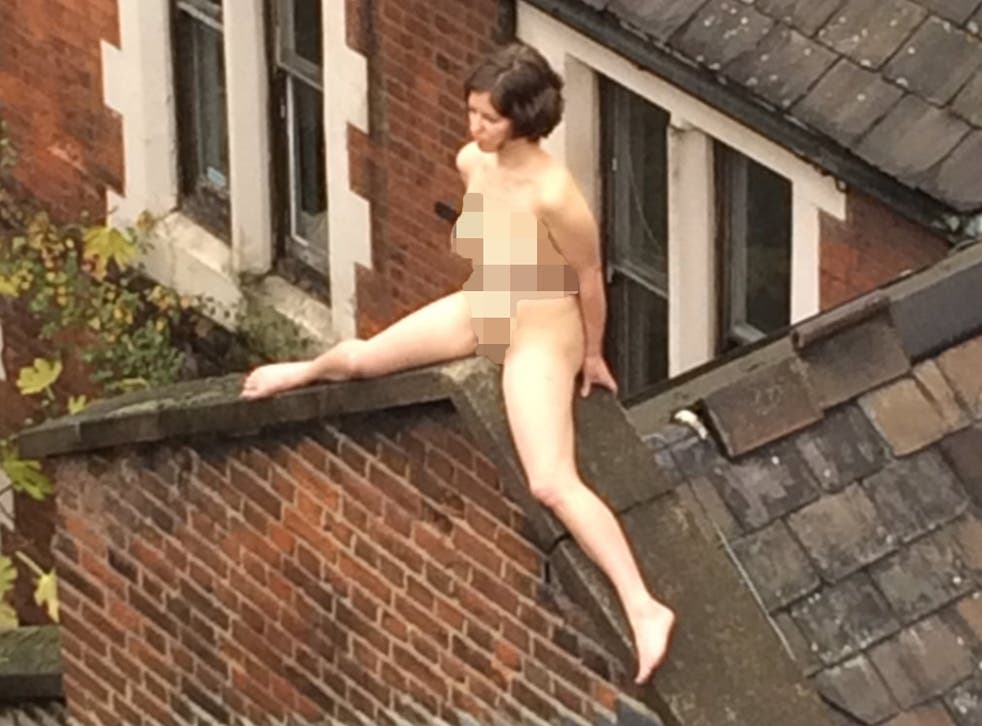 Onlookers were left confused after a naked woman was spotted on the roof of an arts studio in London.
"Right now at #toynbeehall," Raquel Rodrigues wrote, uploading two pictures of the woman perched on top of Toynbee Studios, in the centre of the capital. "What's happening? #nakedwomanonroof".
The event was later revealed to be a piece of performance art by Poppy Jackson for the SPILL Festival of Performance.
As part of the performance, named 'Site', she will sit naked on top of Toynbee Studios between 1-5pm today and Saturday.
"The piece investigates questions relating to temporality, the body in site, representation and gender through consideration of the use of the body in performance as an activist practice," a press release from the SPILL website reads.
"The work interrogates the boundaries, access points and interaction between 'interior' and 'exterior' categories. Physical action dually presents the female body within a process of claiming space, whilst attempting to exist itself as deterritorialised space."
The artist, Poppy Jackson, previously called for donations of menstrual blood from women in London and Bradford for a project.
Join our new commenting forum
Join thought-provoking conversations, follow other Independent readers and see their replies