First female MP Constance Markievicz to be honoured in Westminster
Constance Markievicz won the election from a prison cell
Lucy Anna Gray
Wednesday 18 July 2018 22:33 Comments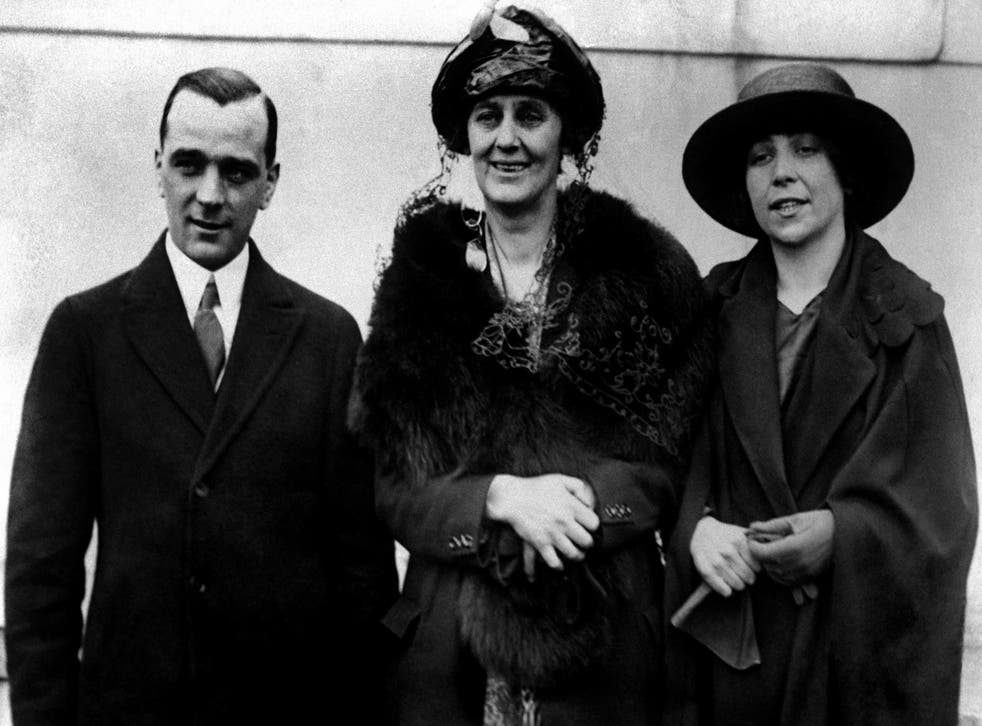 Constance Markievicz may have never taken her seat as an MP in 1918, but she will finally be officially recognised in the home of British politics.
The first female elected to Parliament - who fought her campaign in extraordinary circumstances - will have her portrait hung in Westminster, 100 years after winning a seat in the House of Commons.
The centenary also marks the passing of Parliament (Qualification of Women) Act 1918 which gave all women over 21 the right to stand as an MP.
Ms Markievicz, running for Sinn Féin, conducted the election from a cell in Holloway prison, where she was serving time for her part in the 1916 Easter Rising.
Having been born to a wealthy family in Sligo, Ireland, and married to a Polish-Ukraine playwright, Ms Markievicz's upbringing might not lend itself to the stereotype of a revolutionary independence fighter.
As a young woman she was obsessed with horse riding and painting, adored by most she met for her fiery wit and forward thinking ideals.
But it was the Irish famine of 1879-1890 that would truly begin her political journey. Her wealthy, landowning father helped feed local people during the struggles. Constance and her sister Eva Gore-Booth - who too went on to be a major player in the Suffragette movement - were deeply moved by the poverty they saw, and became highly political from then on.
Processions 2018: March to celebrate 100 years of women's suffrage

Show all 10
The pair became known across Ireland for their fight for women's rights. As one magazine, Vanity Fair, wrote in 1914: "In the far-away regions of Co Sligo, amongst the wives and daughters of the farmers and fishermen, the three pretty daughters of Sir Henry Gore-Booth are creating a little excitement (not to say amusement) by their efforts for the emancipation of their sex."
The article added that the sisters "make a pretty picture on the platform" but sought to belittle their efforts. "It is not women of their type who need to assert themselves over Man," the piece said. "However it amuses them - and others; and I doubt if the tyrant has much to fear from their little arrows."
After spending time travelling Europe training in painting and creating theatre with her husband Casimir Markievicz in Dublin, Constance dedicated her life to fighting for Irish independence.
The Rising began on Easter Monday, 24 April, and at the end of six days of insurrection 1,350 people had been killed or injured. 3,430 men and 79 women were arrested by the British.
Fifteen of the rebel leaders were executed by firing squad at Kilmainham Gaol in Dublin, but not Ms Markievicz.
Despite being one of the many women who took part in the 1916 Rising, her death sentence was commuted on the grounds of her sex.
After spending a year in prison she was released, but Ms Markievicz remained true to her cause. As she said herself: "I am pledged as a rebel, an unconvertible rebel, to the one thing - a free and independent Republic."
She was re-arrested and imprisoned in 1918 for her participation in nationalist activities in Ireland.
While still imprisoned, she ran her campaign for Parliament. When elected to the House of Commons she celebrated the historic win from her cell, where she received a letter from Downing Street which began "Dear Sir..."
Ms Markievicz never took her seat, fitting with Sinn Féin's ideals against Westminster's jurisdiction in Northern Ireland and allegiance to the monarch.
A portrait of the Irish revolutionary by Polish painter Boleslaw von Szankowski will hang in parliament until October, when it will be moved to Portcullis House permanently.
Commons Speaker John Bercow, who will officially accept the portrait, said: "It is fitting that in the centenary year of the 1918 Parliament (Qualification of Women) Act, we mark the contribution of Constance Markievicz who, as the first woman elected to Parliament, holds a unique place in British and Irish history.
"The picture of Markievicz will now join the Parliamentary Art Collection: a testament to the past, and an inspiration to future generations."
Register for free to continue reading
Registration is a free and easy way to support our truly independent journalism
By registering, you will also enjoy limited access to Premium articles, exclusive newsletters, commenting, and virtual events with our leading journalists
Already have an account? sign in
Join our new commenting forum
Join thought-provoking conversations, follow other Independent readers and see their replies