Coronation Street reported to Ofcom over harrowing storyline that included gang rape of 16-year-old
Last night's episode, which showed 16-year-old Bethany Platt about to be gang raped by a pack of men, slammed as 'sick' by some viewers - although others praised the soap for "raising awareness"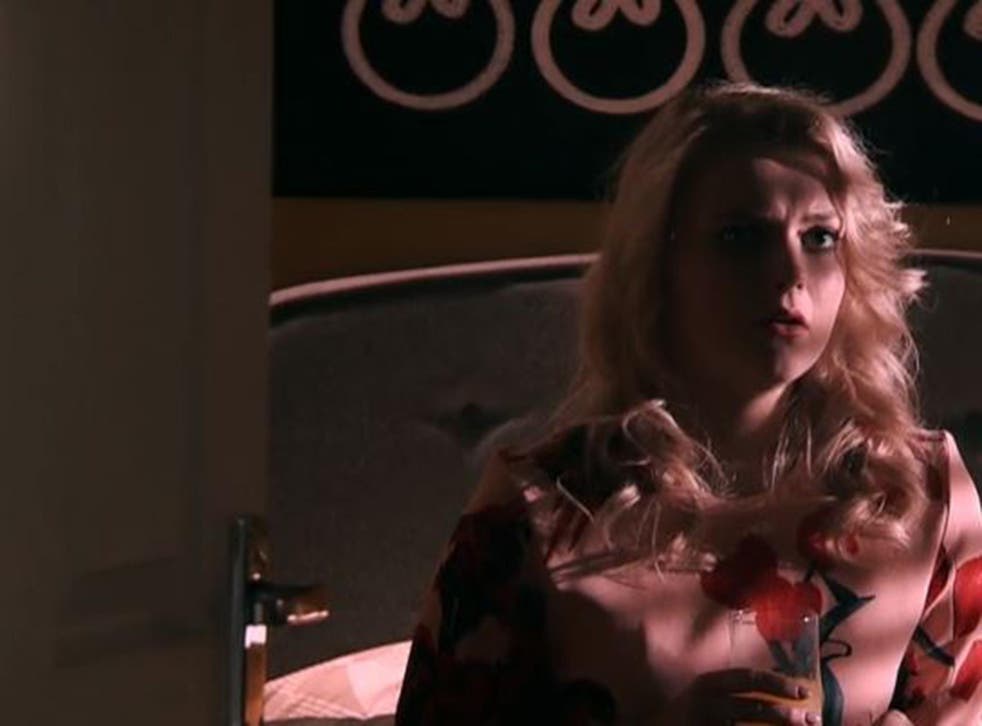 Coronation Street has been reported to broadcasting watchdog Ofcom by fans who claim the soap's controversial child grooming storyline has gone too far.
Post-watershed scenes this week showed 16-year-old Bethany Platt locked in a room and about to be gang-raped by a pack of older men in harrowing scenes which some fans said left them feeling "physically sick".
The long-running plot has shown the teenager, played by Lucy Fallon, being groomed and manipulated by her much older boyfriend, Nathan, who coerces her into having sex with other men for his own financial gain.
The teenager was also physically abused as Nathan burned her hand with a cigarette and shoved her. Another younger – clearly under-age – character, who had also been abused, was also introduced into the plot.
Ofcom confirmed it is examining 13 separate complaints after dozens of viewers flooded Twitter with their concerns about the storyline, with some complaining such serious issues should not be used to try and boost viewing figures in the name of entertainment.
One viewer wrote: "The storyline in Coronation is hard hitting please get back to the light humour it's too sad and too much #coronationstreet."
Another said: "@itvcorrie 3 men walking into a room has never made me feel so sick in my life. Poor bethany #corrie #coronationstreet @lufallon."
One simply said: "#coronationstreet is making me feel physically sick!!!."
And one pointed out that the show is popular family viewing, writing: "@itv how can you broadcast this storyline in this much detail @Ofcom please help our children watch this."
The soap usually airs at 7.30 or 8.30pm, but this week has gone out at the later time of 9pm, ostensibly because ITV is showing the semi-finals of Britain's Got Talent all week in the 7.30-9pm timeslot.
Some viewers believe programme-makers have taken advantage of this to push the boundaries of what would normally be broadcast in the show, which is popular with children as well as adults.
A statement from the long-running soap, made by Granada, said: "Coronation Street viewers will be aware that evil Nathan has been grooming vulnerable Bethany for many months.
"It's an extremely complex and thought-provoking story which has been meticulously researched and hasn't been undertaken lightly by the programme's production team.
"In accordance with strict compliance regulations, what happens to Bethany was intentionally implicit and viewers were warned prior to transmission.
"Viewers affected by what happens were also directed to seek advice from the NSPCC who are supportive of this storyline and have advised the programme about the depiction of Bethany's story."
Some fans and organisations praised the show for drawing attention to the issue of child grooming, with the story climaxing in the wake of acclaimed BBC drama Three Girls, which told the true story how girls in Rochdale had been groomed and raped by gangs of Asian men.
The character of Nathan is white, with programme-makers saying they did not wish to pander to "racial stereotypes" about the perpetrators of abuse.
Actress Lucy Fallon said she is pleased to be involved in a storyline that could help raise awareness about an often hidden issue.
The 21-year-old said: "I hope that by tackling such an important issue on Coronation Street we can raise awareness and encourage victims to speak out."
Tonight's episode will see Bethany's mother Sarah and other family members rush to her rescue to try and remove her from Nathan's clutches.
Join our new commenting forum
Join thought-provoking conversations, follow other Independent readers and see their replies