Coronavirus: Asylum seekers and detainees unable to get tests despite confirmed cases in living facilities
Private firms running removal centres forced to raise alarm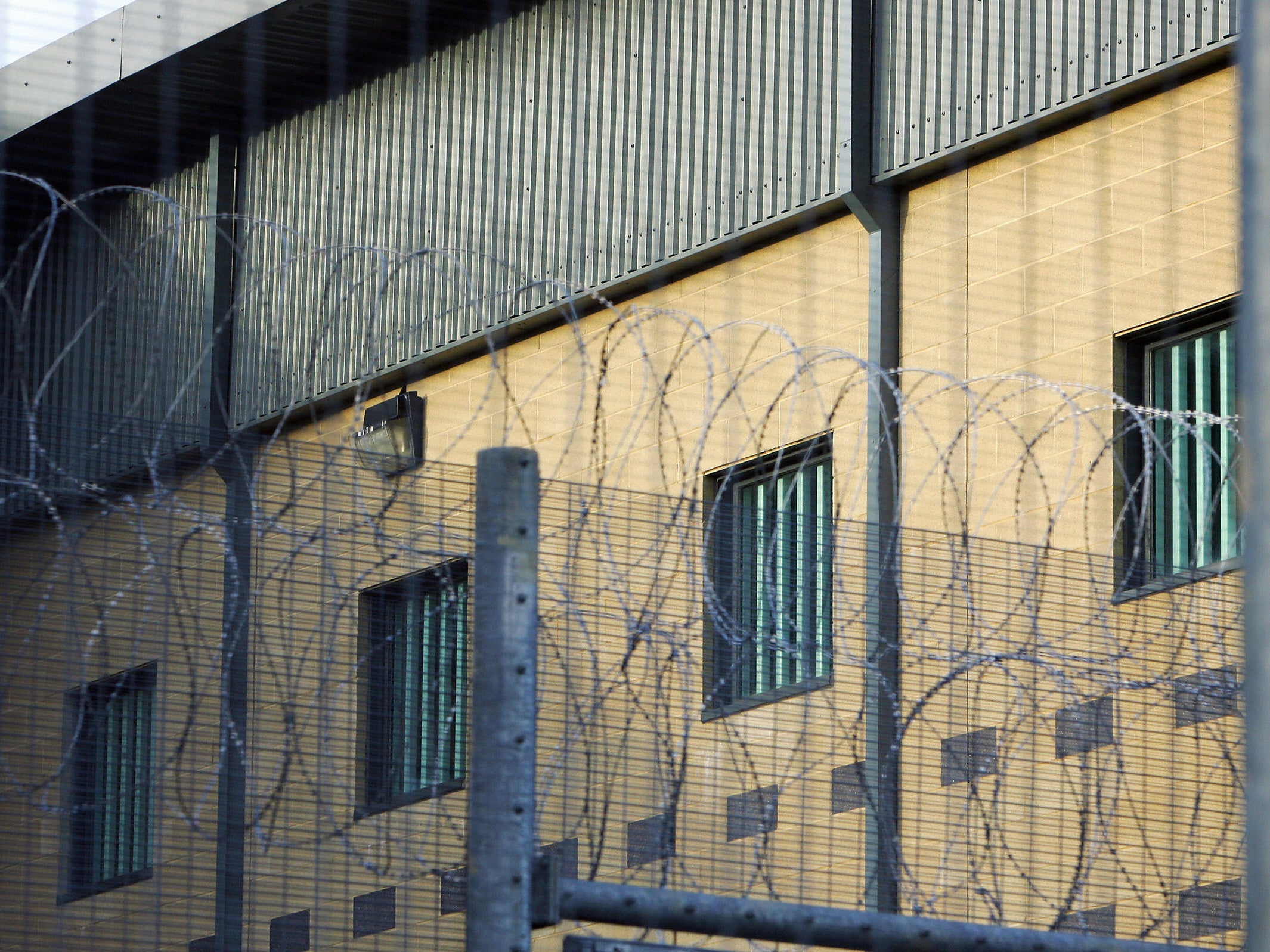 Asylum seekers and immigration detainees have been unable to access coronavirus tests despite living in shared accommodation centres where there have been confirmed cases of the virus.
Private firms contracted by the Home Office to run immigration removal centres and asylum accommodation told MPs they were concerned about the inability of residents to get tested.
One contractor, Mitie, which runs Harmondsworth and Colnbrook removal centres near Heathrow, has written to the department asking that testing be made routine for detainees.
Campaigners have said they are alarmed at the lack of routine testing for immigration detainees despite confirmed cases in removal centres and the increased risks to people from minority ethnic groups.
Speaking to the Home Affairs Select Committee on Thursday morning, Colin Dobell, managing director of Mitie, said that while all staff in the centre were able to access tests, there was at present "no particular policy" around testing for detainees.
He said there had been one confirmed case of a detainee in the facilities, but that no one living in the centre has been tested on-site.
"We have recently written to the Home Office asking that testing becomes available as a matter of routine for detainees," he said.
Steve Lakey, managing director of Clearsprings Ready Homes, confirmed that there had been a confirmed case at Barry House, an initial accommodation centre run by the company, but that despite this there was no routine testing.
"We've issued the advice for everyone in the accommodation in terms of what to do and how to keep safe. But testing certainly isn't something until very recently that was part of that consideration. It was just advice guidance and what to do to self-isolate and how to get further support," he said.
"We are working with both Public Health England and Public Health Wales to look at how we roll that out and how best to do that. But there are still questions around how that's accessed and how that's going to be done. For service users it's still a challenge."
When asked by Yvette Cooper, chair of the committee, whether it was correct to say that their service users were residing in accommodation where it was "more difficult to self-isolate and there is a higher risk of spreading the infection, but who currently cannot get access to tests", he responded: "Yes, I think that would be fair to say".
John Taylor, chief operating officer of Mears Group, which is contracted by the Home Office to run Urban House, an initial accommodation centre in Wakefield, as well as where 7,374 properties asylum seekers are transferred to once they are granted asylum support, said testing was not readily available for any asylum seekers in its accommodation.
"We've been talking to the Cabinet Office about getting testing available for service users. At the moment I don't know whether any of our service users have been able to get a test. It's an evolving policy but we are trying to react and make sure people have access to the test they deserve," he said.
Companies running asylum centres also expressed concern about asylum seekers' ability to get by on their weekly £37.50 financial support during the pandemic, and the fact that those who have been moved into hotels as a result of the crisis have had their subsistence rates temporarily stopped by the Home Office.
The Independent revealed earlier this week that the Home Office is facing a legal challenge over support rates during the lockdown, with lawyers arguing that failure to increase asylum seekers' support during the pandemic constitutes a breach of human rights law.
When asked by the committee whether the support rates were a worry, Mr Taylor said: "It is a concern. Service users have expressed concern that they don't have access to a small amount of money for a few bits and pieces, and that is unfortunately where we are at the moment.
He continued: "It is an amount of money that is very hard to budget for. A number of people have said they're struggling and we have gone out and support them and provided them with extra materials, but can we hand on our heart say that everyone who is struggling has told us they're struggling? Maybe not. It is very difficult, no doubt, in the current climate."
Responding to the lack of testing in removal centres, Bella Sankey, director of Detention Action, which took the Home Office to court over the continued use of immigration detention during the pandemic, said: "It is shocking that people held in immigration detention had not been tested for Covid-19 despite confirmed cases among staff and detainees and the increased risks to Bame people.
"We have clients in detention who have exhibited symptoms but not been tested, and we know of one person in this situation who subsequently died immediately after being released. Just as shocking is that the Home Office is continuing to detain new people, and still trying to remove people from the UK, without testing first."
The Home Office has been contacted for comment.
Join our commenting forum
Join thought-provoking conversations, follow other Independent readers and see their replies